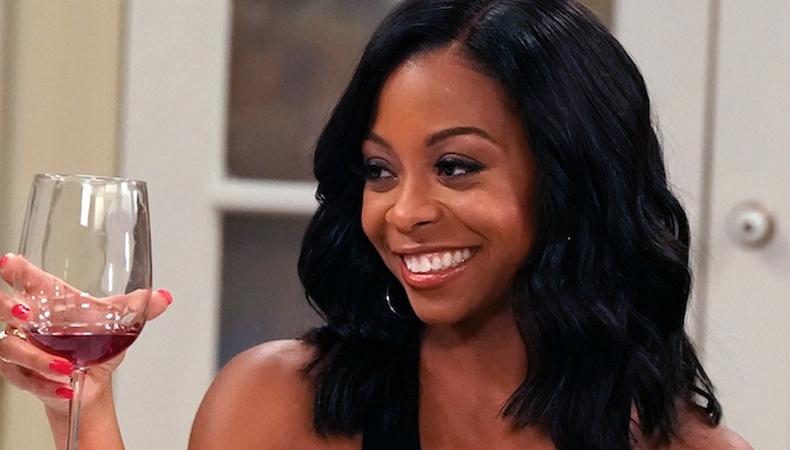 "Marlon" Season 2 premieres tonight, June 14, on NBC—and to mark the occasion, co-star Bresha Webb (previously of "Grey's Anatomy") sat with Backstage for an online Office Hours Q&A session, where she fielded readers and fans' most burning questions and offered some great tips on how to land an agent, the difference between a manager and an agent, and how to persevere through an acting career when the going gets tough! Also starring alongside Kevin Hart and Tiffany Haddish later this year in "Night School," it took Webb years of hard work to get to where she is on screens big and small, so you know she's speaking from the heart—and from experience. Check out some highlights from the June 11 Office Hours below, and you can see the full conversation on our forums page here.
Know what resources are available to you when you're first getting your start.
"I got my first professional gigs in Baltimore City. I started in regional theater, and I found out about those listings from casting directors that saw me perform at other shows," Webb said. "When I moved to Los Angeles, I would go on Backstage to find listings and to look up agents. I booked all of my roles through my agent. I had a manager at the time set up a meeting, I did a scene, and the rest is history. It's all about networking and letting people know that you are serious about your craft and being ready for your moment."
It's going to be difficult to land the roles you ultimately want without representation.
"It's really hard to get good TV gigs without an agent or a manager. I would make that your first priority," she said. That begs the question, then, of what advice she has to find an agent in the first place. Other than online resources like Backstage, Webb recommends doing "acting workshops and acting showcases where casting directors and agents come to the performances. Do a good stage play and invite agents and managers to your show. Invite their assistants."
But don't be working with or handing money off to anyone who says they're an agent—do your research!
It's of course of the utmost importance to avoid scams as an early career actor, because there are those in the world who prey on the weak and naïve. "Do your research! People love to prey on artists. If they do not have an IMDb profile or [have not worked with] actors that you have heard of or recognize, it's more than likely they are full of poop," Webb said. "The web is our friend. IMDb Pro will have all the necessary info you need. Backstage will mention top agents and managers. Hire an entertainment lawyer and see if they have heard of them and have the lawyer read every detail in every contract. No question is stupid. Follow your gut and instincts."
Webb figures once you have a talent agent, you don't need a manager.
"Having a manager is not necessary once you have an agent," Webb said. "If you sign with a reputable manager first, great! Talent managers can find you gigs through relationships with projects and casting directors, but have your manager help you find an agent. An agent and manager relationship sometimes can be best for a career. I am currently not managed by a talent manager, but I have an agency. Also realize that before you get your check, if you have a manager and an agent, 20 percent of your check has already gone to your representatives. Think about that before you have a long relationship with a manager that hasn't done anything for your career. Do your research for both management and agency on the web and ask questions."
Struggling to get a career in motion? 'Just keep swimming!'
"Keep going and don't give up!" Webb enthuses. "Find a class to take or work with an acting coach and learn ways to enhance your audition. Listen to feedback from your agent or manager and figure out ways on how you can make your time in the room count. Start envisioning what role you want to be in and work towards that. If you want to switch something up, do it. Create your own work as well. You can tell your story and you can see yourself and your talent better than anyone else. Make them come to you. Good luck to you! Just keep swimming!"
Ready to act for the small screen? Check out Backstage's TV audition listings!