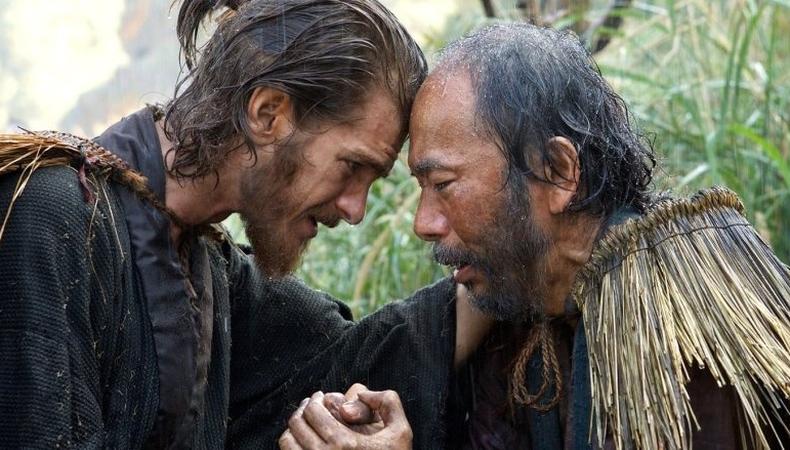 Twenty-eight years, eight Oscar nominations, and one Academy Award win later, Martin Scorsese is finally getting the film release he's pined longest for. "Silence," based on Shūsaku Endō's 1966 novel of the same name, is one of the last remaining pieces of the awards season puzzle, having just gotten its limited Dec. 23 release date last month. But any passion project from an auteur like Scorsese is worth the wait. Based on the film's trailer, it's likely to be a masterpiece of epic proportions.
The story follows two Jesuit priests in 17th century Japan on a mission to spread the gospel of Christianity while searching for their missing mentor in the depths of the jungle. Starring Andrew Garfield, Adam Driver, and Liam Neeson as the missing mentor, a first glimpse reveals grim shots of persecution, torture, and secretive religious ceremonies. "The moment you set foot in that country, you step into high danger," a voice of warning says in the trailer.
"Silence" will follow in the Paramount Pictures footsteps of "Shutter Island," "Hugo," the Rolling Stones documentary "Shine the Light," as well as Scorsese's previous picture, 2013's "The Wolf of Wall Street," which also had a late-year release and garnered five Oscar nominations. The DGA Awards and the SAG Awards will be among the first gauges of the film's standing in the awards season race. Also in the running this year from Paramount are "Fences," "Arrival," "Florence Foster Jenkins," and "Allied."
Watch below and see for yourself if "Silence" worthy of a spot!
Ready for your big screen debut? Check out our film audition listings!