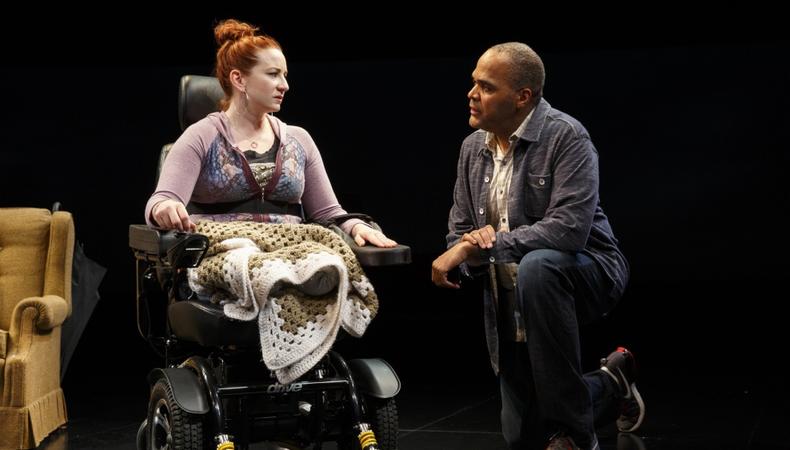 Martyna Majoks just became the recipient of one of the theater's highest honors: the Pulitzer Prize for Drama. Recognizing a superlative theatrical work staged in the previous calendar year, the prestigious prize has been voted upon by a small group of critics since 1918.
Announced by the recently elected Pulitzer administrator Dana Canedy April 16, along with the many other awards, the 2018 Pulitzer Prize for Drama went to the play "Cost of Living." Majoks' winning work is described by the Pulitzer committee as an "honest, original work that invites audiences to examine diverse perceptions of privilege and human connection through two pairs of mismatched individuals: a former trucker and his recently paralyzed ex-wife, and an arrogant young man with cerebral palsy and his new caregiver." The play was presented last summer at New York's Manhattan Theatre Club in association with Williamstown Theatre Festival, directed by Jo Bonney.
Nominated as finalists in the drama category this year were Branden Jacobs-Jenkins' "Everybody," which played last year at Signature Theatre, and Tracy Letts' "The Minutes," which debuted at Chicago's Steppenwolf Theatre. Jacobs-Jenkins' "Gloria" was shortlisted only two years ago, while Letts won the award for 2008's "August: Osage County."
Eugene O'Neill holds the record for the most Pulitzer Prizes for Drama, with four. Only nine musical works, including 2016's "Hamilton," have earned the prize. For more information on all those honored this year in letters and drama, music, and other writing and art, visit pulitzer.org.
For more awards and industry updates, check out Backstage's awards coverage!