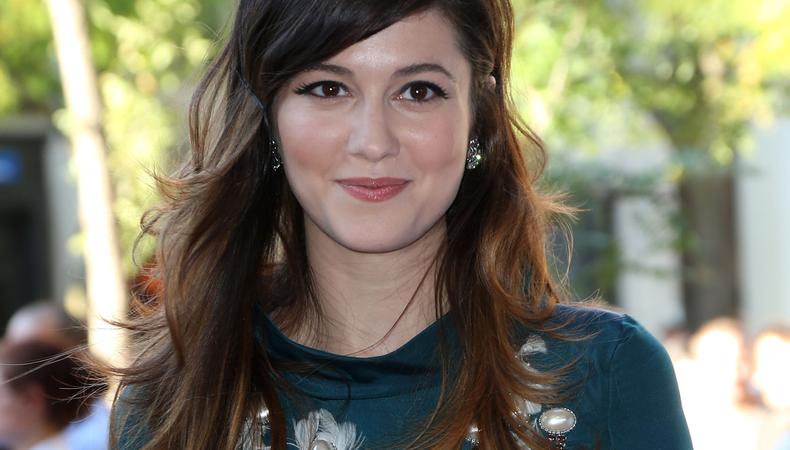 Mary Elizabeth Winstead has always been a charming presence onscreen, whether playing teens in films like "Sky High" and "Final Destination 3" or the object of everyone's desire in "Scott Pilgrim vs. the World." But little could have prepared audiences for her stunning turn in "Smashed," hitting theaters Oct. 12 after acclaimed runs at the Sundance and Toronto Film Festivals. The film centers on Kate and Charlie, played by Winstead and Emmy winner Aaron Paul, a young couple who love each other almost as much as they love to drink. When Kate finally decides to sober up, she finds her new lifestyle is alienating her husband. Though it deals with serious subject matter, the film is also very funny, and Winstead is earning the best reviews of her career for her portrayal of a woman struggling to find her own identity. The film is co-written and directed by James Ponsoldt and features a fantastic supporting cast including Mary Kay Place, Megan Mullalley, Nick Offerman, and Octavia Spencer.
How did this film come to you and what attracted you to the script?
Mary Elizabeth Winstead: My agents knew that I was looking for something that was smaller and more character-driven. I read "Smashed," and I just flipped out over it. All the characters in it are so real and well-drawn. I put myself on tape; I did several scenes and my husband taped it for me. And I can't believe it, but James cast me. I still can't believe I got to be a part of this.
What did you do to prepare for the role?
Winstead: I was cast three or four weeks before we started shooting, and I spent pretty much every day with James and Susan, the co-writer. We'd go to open AA meetings, we were invited, and it was extremely helpful. Listening to people's stories was amazing and everyone was very open and wonderful to me. I admit, I was nervous taking on the role because I come from a very dry family. So for me, it was a big turning point going to the AA meetings and realizing our stories are universal; alcohol was just the catalyst for these people. So I latched onto the idea that this wasn't just about alcoholism, it was about living your life honestly and growing up and becoming the person you're meant to be.
What was it like to head such an impressive cast of actors?
Winstead: I had no idea when I signed up for it that all these amazing people were going to sign on. I thought it would be this little film and day by day I would hear the names of people signing on. At one point I was like, "Wait, this is a real movie! People are going to see this!"
Was it intimidating to be working with so many remarkable people?
Winstead: Yes! I was already terrified to do the movie and then to learn I was going to be working with people I admired so much, it definitely upped the stakes.
You're dealing with some heavy material, but also working alongside some very funny people. Was there much levity on the set?
Winstead: For me, it was one of the most fun sets I've ever been on, for so many reasons. The people I was surrounded by were so much fun, the material was so challenging and interesting. It was tough material, but I was so excited to be challenged. The atmosphere was actually very relaxed. And James was a big part of that; he's just so fun and so sweet. He would bring me desserts every day. He loved how excited I got when he would show up with a cake. It was a great environment.
Was there any improvisation?
Winstead: We did a lot of improv but not a lot of it ended up in the movie. The movie is pretty much what was scripted. But it was so great to play and veer from the script and say what we wanted. It just helped find the character and really feel you were living it.
This is an audition situation that worked out well. Have you ever had any that didn't work out so well?
Winstead: I had one a few years ago where I felt like I really nailed it and did a really good job. They called and said they wanted me to come back with less clothing. I was "too covered." I said no, I didn't go back, and I didn't get the part. But it actually turned out to be a really bad movie, so there you go. I also once had a chemistry read with a guy who did the whole audition facing out towards everyone else while I was trying to connect with him. And I didn't get the part because I didn't have chemistry with him.