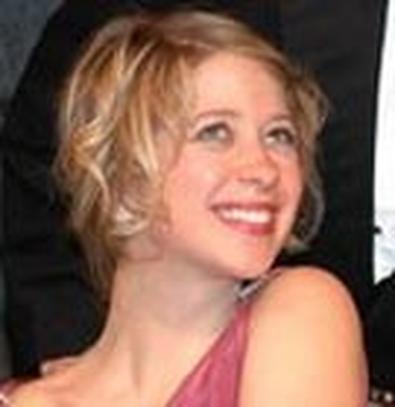 Woman Seeking...a Theatre Company is a group whose stated aim is to create more opportunities for women in the theatre. As such, it is a natural match with Rachel Crothers (1878-1958), the successful American playwright who season after season focused on women's issues of equality and choice. In 2007, Women Seeking... produced Crothers' 1924 Expressing Willie, which threw a comedic light on women's new craze for Oprah-style self-expression. In a time when U.S. colleges seem to be awash in women's studies, you'd think Rachel Crothers would be a household word — which she definitely is not. Perhaps it's because some consider Crothers' polemic weakened by her marked ability to entertain as she hands out her message. She is a shrewdly diverting writer, most of whose plays are feminist time capsules just waiting to be opened and observed. 1923's Mary the Third shows us what it is like to be a young, vibrant American woman in that year. Forget Millie; this is Thoroughly Modern Mary, and there's a lot more to her than her musical sister.
Crother's play is emphatically schematic, with two prologues that show us Mary the First (1870) and Mary the Second (1897) being wooed by ardent young men. These two generational Marys are on stage as Granny (Ann Parker) and Mother (Rhonda Ayers) as we are introduced to Mary the Third (Anna Malinoski), who also plays the two previous Marys as their younger selves. On hand are Mary's competing wooers, Hal (Michael Deleget) and Lynn (Loren Dunn); Mary's father, Robert (Dan Jacoby); and Mary's younger brother Bobby (Ben Sumrall). Granny dispenses maxims to Mary like "You don't know how to manage men," while willful Mary schemes to go away unchaperoned with both Hal and Lynn and friends Max (Chris Gatterdam) and Lettie (Stephanie Schweitzer). In the midst of the adventure Mary gets cold feet and returns home to witness, with Bobby, the true nature of her parents' conformist marriage. Mary reacts accordingly — or does she? Crothers' examination of marriage under the microscope adds a cynically ironic touch in the final moments.
While the presentation has rudimentary production values, Katrin Hilbe, putting the emphasis on Crothers' words, directs an able cast, with the younger players especially strong. Malinoski's Mary is vitally warm and sensitive as she matures before our eyes, attractive throughout in Meredith Neal's nifty '20s costumes. Her competitive beaux do very well and are nicely contrasted, with Dunn as the always practical one and Deleget as the ever idealistic dreamer. And, according to Crothers, whom do you think gets the girl?
Presented by Women Seeking...a Theatre Company
at the West End Theatre, 263 W. 86th St., NYC.
Nov.14-Dec. 7. Sat. and Sun., 3 p.m. (Additional performances Mon., Nov. 17, 7:30 p.m., and Fri., Dec. 5, 6:30 p.m.)
(212) 868-4444 or www.smarttix.com.