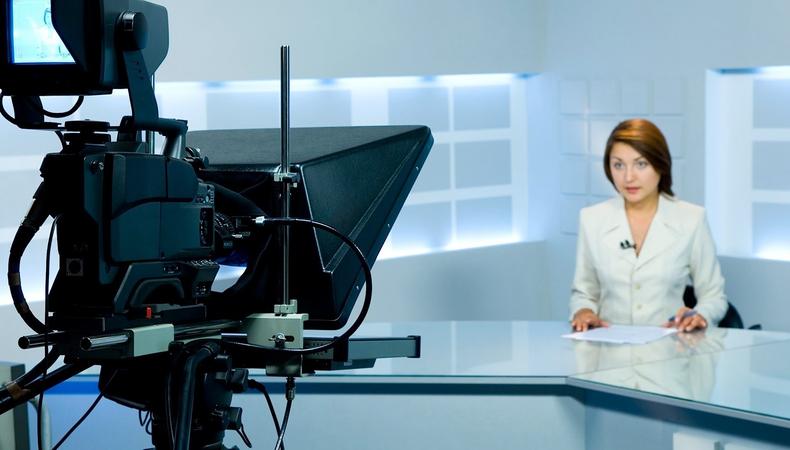 Having made my living as an actor for over 30 years, one thing I've learned is that it's not who you know that's essential to being successful, it's who knows you.
Case in point: Recently, someone I'd worked with years ago remembered our experience together as a pleasant one and recommended me to a production company that was casting the host role for an infomercial. I was contacted by the producer and asked to send my materials.
After learning that I'd booked the job, I got very excited at the prospect of working on a type of project I'd never experienced before. Sure, I had seen plenty of infomercials, but this was my first time working on one.
When I received the script, it contained 32 pages of dialogue. Some of it was pretty technical, so I asked if there would be a teleprompter on set. Fortunately, the answer was yes. For anyone interested in working in infomercials, industrial, corporate, and educational films, being proficient and comfortable using a teleprompter is important. Quite often, if you're cast as an on-camera narrator, you will need to use a teleprompter.
READ: How to Create Your Hosting Reel
For example, when I was shooting the infomercial, both myself and my guest (the person selling the product) used the teleprompter for the entire shoot. When I had to address the audience, I often had to quickly switch from one monitor to another so as to address the audience.
Some people think that since the lines are seen on the prompter, it can't be terribly hard to get the words right. But trust me, when you have 32 pages of information, it's easy to make errors.
I asked the guy running the teleprompter if I could run through the script before we got started. This is always really helpful.
I gave it a speed read with no emotions. My goal was to simply get comfortable seeing the words on the prompter along with the actual placement of the sentences. There are fewer words per line on a teleprompter than paper, so I wanted to make sure I could easily make the sentences sound smooth.
Once everyone was on the set, we spent time adjusting the positioning of the prompter so it looked like my guest and I were looking at each other even though we were really looking at the teleprompter.
It's crucial that you don't make the mistake of having your eyes shift from looking at the teleprompter to the other actor. It won't look real or believable. Once you commit to looking at the teleprompter, you have to stay on the prompter. It takes some adjustment not to look at the other person as it goes against everything we learn in acting class. You really have to just feel the person and hear what they're saying, but still show your emotions to the prompter.
Mastering the use of a teleprompter will lead to a lot of success if and when the infomercial casting directors come calling.
Aaron Marcus has been a full-time actor for over 30 years. He has been cast in over 1,200 acting and modeling jobs to date. You have seen him on "Gotham," "House of Cards," "Do No Harm," "Law & Order," "Rectify," "Halt and Catch Fire," "The Wire," "Mr. Robot," and "West Wing," as well as film projects such as "Project Almanac," "Philomena," "Fishbowl," "Buck Run," "Eugene," and "A Modest Suggestion." Aaron's book, "How to Become a Successful Actor and Model," is considered by many industry experts to be the most important book on this topic and is top-rated on Amazon. Aaron has given his Book the Job workshop over 600 times spanning three continents. He also offers private online mentoring and monthly online workshops. For 3 free bonus acting and modeling tip videos, click here.
Get all of your agent questions answered by peers and experts on the Backstage Community forums!
The views expressed in this article are solely that of the individual(s) providing them,
and do not necessarily reflect the opinions of Backstage or its staff.