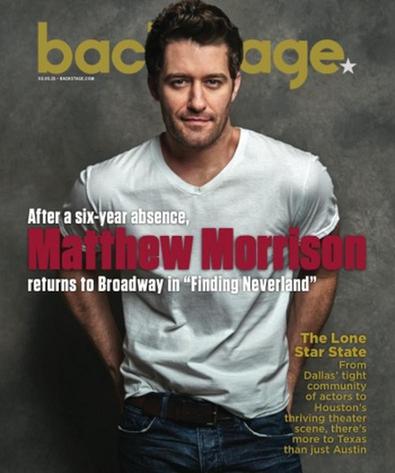 Matthew Morrison has just ended another near–10-hour rehearsal. The next day, the actor—best known for his earnest glee club director Will Schuester on "Glee"—will, for the first time, run through Act 1 of "Finding Neverland," Broadway's latest film-to-stage adaptation about "Peter Pan" creator J.M. Barrie.
But right now, Morrison is not singing or dancing. After going nonstop for the last few days, he's unwinding in his Chelsea apartment with a cup of tea and a record on the player. "I took the red-eye [from Los Angeles to New York] Saturday night and just showed up and went right to rehearsal," he says, putting his head in his hands. "Honestly, I was not there; my body was there but I was like, 'I don't know if I can retain anything from today.' So last night I slept nine and a half hours and felt like a new man."
Finding time to sleep is one of the actor's biggest challenges as of late. He's been splitting his weeks between coasts for over a month, simultaneously rehearsing "Finding Neverland" and wrapping the final season of "Glee," the Fox musical series that earned Morrison two Golden Globe nominations and kept him off the Broadway stage for six years.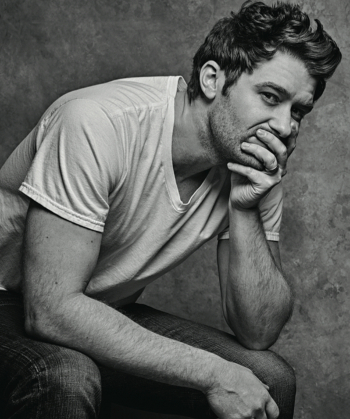 "Not that I've retracted as an actor," he explains. "It's just such a different muscle to be in front of the camera and learning how that works in that world. I haven't touched [theater] in a while, but I'm trying to break the shell open again."
Morrison got his start on Broadway at 19 in "Footloose" before originating the roles of Link Larkin in "Hairspray" and Fabrizio Naccarelli in "The Light in the Piazza"; the latter landed him Tony and Drama Desk Award nominations. But the actor hasn't been on the Great White Way since 2008's "South Pacific."
For Morrison, returning to the New York theater scene is what creating the boy who refuses to grow up was for Barrie: a return to a rooted form of creativity that fell by the wayside over time. "I love that there's actually rehearsal," he says. "Being in a rehearsal room, being backstage and seeing somebody with the head of a dog walk by me is so surreal, but that's the coolest part."
The actor knew he would come back to the stage after "Glee" wrapped, it was just a matter of which project. "I had in my head a different show that I was trying to revive," he says. "But there's nothing like doing an original."
Morrison will be the first to play Barrie—the unhappily married Scottish playwright unable to create new material—on Broadway. Based on the 2004 film starring Johnny Depp and Kate Winslet, the start of the musical finds Barrie "miserable" and uninspired. It's not until he meets a young widow (Laura Michelle Kelly) and befriends her four sons that he's able to overcome his writer's block to create the pirates, fairies, and flying children of "Peter Pan."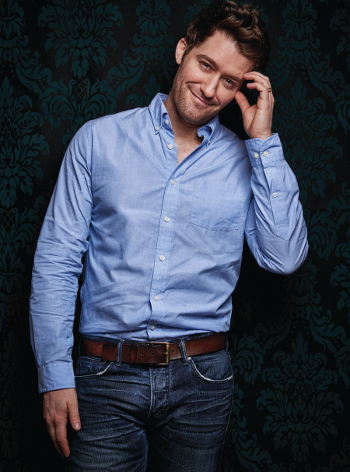 Morrison dove headfirst into finding the man behind the fantasy through his plays, searching for "the parts of himself he'd put down on paper." To go deeper, he read the "Finding Neverland" script over 250 times, ran while singing to strengthen his voice, and worked with Pete Mattaliano, the acting coach he's had since his days at New York University—the best thing NYU gave him, he says. (Morrison dropped out to join the ensemble of "Footloose," playing what he loosely remembers described as a "featured white boy break dancer." "I was like, 'You wrote this for me, right? You wrote this for me,' " jokes Morrison, who got his dancing start on a piece of cardboard on the streets of Orange County, Calif.)
While the actor now idolizes Gene Kelly, he started dancing after seeing Patrick Swayze as Johnny Castle, an admiration that may have inadvertently led to him working with future "Finding Neverland" director, Tony winner Diane Paulus ("Pippin").
"We worked together in 2001," he says. "We did this workshop of 'Dirty Dancing' called 'The Baby and Johnny Project.' I was in the ensemble, but I caught a vision of what she could be. To be at this place in our lives where we already established this connection with our younger selves, and to be doing this show about playing, about expressing yourself, about our imagination—it's wonderful."
Paulus calls "Finding Neverland" a "love letter to the theater" with themes of childhood, family, and the power of imagination—elements she'll articulate with her singular directorial style. She proved her skill in interweaving Broadway showstoppers with cerebral realism in the circus-themed "Pippin," and is expected to do the same this time around with Morrison as her leading man. "I think it's a big moment for Matthew," she says. "He was so moved by this story and this material and I think it's hitting him at the right place—not only in his career but in his life. We're at a different moment in our lives and I think we're both contributing that to the kind of work we're doing."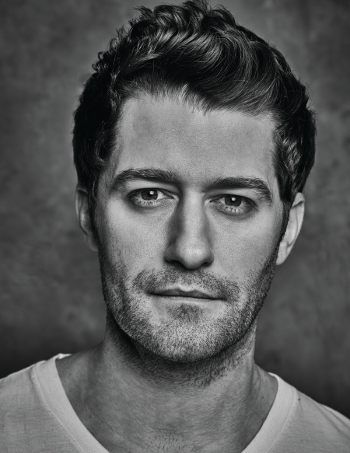 Both Paulus and Morrison were handpicked by producer Harvey Weinstein (also a producer on the film), and workshopped the show in March 2014 before A.R.T. mounted the production last year with Jeremy Jordan as Barrie. Morrison attended one of the Boston performances and says he took about four pages of notes to later help focus the storyline he felt had lost its true arc of a writer "trying to figure out how to get his mojo back." Paulus says hundreds of changes have been made to the script and score in order to "mine and delve into it, to make the show deeper and stronger."
Written by U.K. pop star Gary Barlow and Grammy winner Eliot Kennedy, the score carries a modern twist within its prim and proper 1900s setting. Despite the stuffy time period, Morrison returns to letting loose in the dance department thanks to choreographer Mia Michaels ("So You Think You Can Dance").
"We were kind of going back and forth because it's one of those shows where [we asked], 'Is it right for him to dance?' It's early 1900s, everyone's so kind of…" He sits up straighter for emphasis before relaxing again. "I'm a dancer first and foremost—the last couple shows I've done, I haven't really been able to do that. We all felt it'd be stupid [for me] not to use that muscle, so now I'm dancing…a lot!" So much so that water breaks are being incorporated into the onstage action, since Morrison almost never leaves the audience's sight.
He calls the March 16 start of previews a "little scary," but adds that he'll be rigorous in his preparation, continuing to stay hours after the rest of the cast to perfect his performance. And after his last flight to L.A. for the series finale of "Glee," he'll have even more time for "Finding Neverland."
"It's weird because I'm ending this chapter of my life but I'm beginning one at the same time, and they're overlapping. Honestly, I'm so tired I don't know what to feel," he says. "It's been hard to try to be here and then I have to switch that off and go back to Mr. Schuester. I can't wait [until] I really get to focus in on this."
---
The 'Glee' of Knowing Your Lines
One of the best things playing Mr. Schuester on "Glee" has done for Morrison is allowed him to develop a solid method for line memorization. Because TV actors get new lines every single day and the turnaround needs to be rapid, the actor needed to perfect his process.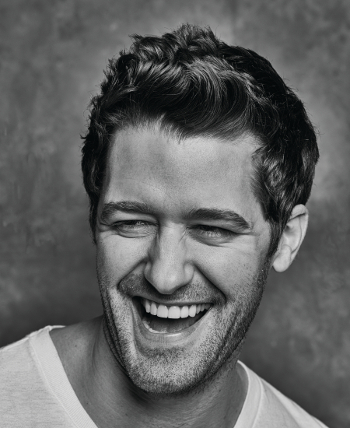 "I'm not good at memorizing lines, I'm really not," he admits. "There are some people on our show who look at it that morning," he says, putting his palm up and mimicking reading a script. " 'La, la, la. OK, done!' I'm not like that. I'm an auditory learner, so I'll record myself doing the whole scene, then I'll record myself doing everyone else's lines and leaving a little gap so I can do my lines in between."
When he's not learning with the help of a recorder, Morrison works closely with his acting teacher to help him run through scenes and explore characters' depth. Comfort and reliability are the biggest factors for Morrison when it comes to sticking with his coach.
"They throw a scene at me in the morning, which they do sometimes, and I'm like, 'Pete, I need to talk to you right now.' He's like, 'Let's go,' " Morrison explains. "[Working with him on characters is like] peeling an onion; we just go deeper and deeper, finding new things every day. It's a safe place, where I can try a lot of things out with him."
Want to read more? Check out our Backstage covers here!