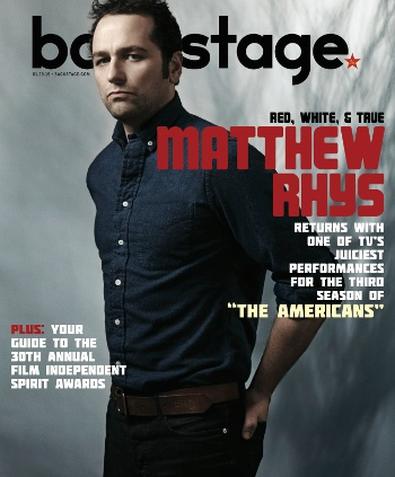 How's this for an international paradox? Matthew Rhys landed his role as a covert Russian spy because he was playing a notorious British hothead.
"You just never know which moment is going to jump out," says the Welsh-born actor, sitting in a Manhattan photography studio as he remembers his unlikely route to "The Americans," FX's critically beloved espionage drama.
He hadn't even heard about the project, whose third season launched Jan. 28, when he starred in a 2012 Off-Broadway revival of the play "Look Back in Anger." However, a casting director saw his performance as Jimmy Porter, a furious Londoner who's locked in a crumbling relationship, and he was soon invited to audition for the role of Philip Jennings, a Russian operative who performs brutal missions while pretending to be an everyday American in the 1980s.
Rhys still isn't sure how one part led to the other. "I've wondered what it is about Jimmy Porter that made anyone think, Oh yes!" he says. "Because where are the parallels for that? Jimmy's so external, and Philip's the exact opposite. Everything's internal."
For the show's creators, however, the connection was clear. Before 2012, Rhys' best-known roles, like gay lawyer Kevin Walker on the ABC series "Brothers and Sisters," tended to showcase his sensitivity and compassion. And while those qualities are certainly an element of "The Americans"—especially in Philip's tumultuous marriage to his fellow spy Elizabeth (Keri Russell)—they're balanced by cruelty and dread.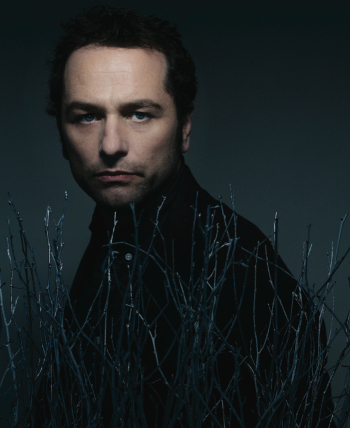 Jimmy Porter, then, became Rhys' chance to show his darker side. "A lot of us had seen his reel, which was great, but there was something in the part he played [onstage] that had this raw power," says Joe Weisberg, a co–executive producer on "The Americans," who saw the play on the casting director's suggestion. "It showed this side of him that made us say, 'Wow, he could maybe do the tough, killer side of this too.' "
Rhys has been striking that balance ever since, and it's what makes his performance so compelling. When Philip is relaxing with his wife and kids, we can see the spy's calculating wariness; when he's killing someone for Mother Russia, we can see a flicker of the average man's remorse.
An upcoming subplot distills that contradiction. Philip is tracking Yousaf, a Pakistani ISI agent, when the operation suddenly implodes. "They have to get out quick," Rhys says. "So as an actor I'm thinking, Operative versus human. Should you see both? Should you see a little of one?"
He's not sure he made the right call during filming: "I slightly regret not showing a little more of the human side."
Then again, he's probably being too hard on himself. Joel Fields, another co–executive producer, says Rhys especially moved him in those scenes. "What I never imagined was the level of human connection and strange compassion Philip would offer to Yousaf," he says. "It would be so easy to take that moment and play it only as the moment that a spy reconceives his priorities. But instead, Matthew brings to it this human understanding of the pain this guy is going through."
For Weisberg, that makes the show something deeper than pure entertainment. "Think about how true that conflict is for so many soldiers or policemen who do end up having to kill in the line of duty," he says. "Certainly there's some percentage of them who probably can turn off all emotion in life, but there's also a percentage of them who can't. And you wouldn't want them to, because they're alive in the world. That's what Matthew is giving all of us a window into."
So how does he do it? Beyond sheer instinct and the show's crackerjack writing, how does he transform Philip into such a richly complicated character?
Even after three years, his approach is still rooted in the show's pilot. "To me, the linchpin of everything about Philip rests on one scene in the first episode, when he says to Elizabeth, 'I want to defect,' " Rhys says. "For him to say that, knowing who she is—it would have taken an incredible amount of time to get to that. He's sitting on these feelings, and he's trying to ride them to a point where he can say to Elizabeth, who's more committed to the cause, that they need to do something or they're going to be dead. Or the kids are going to be dead."
That urgency has yet to dissipate. "It gives me an incredibly active, internal motivation," Rhys explains. "It gives me a subtext and it layers everything I say. When you have that superobjective of 'Ultimately, I want to defect,' it informs everything you do in a more complex way."
Of course, some of Rhys' inspiration travels from the outside in. Take Philip and Elizabeth's many disguises, which they don at a moment's notice when they have to snoop around a government building or mislead the FBI into hunting an agent with a blond bob. Rhys has found that even tiny details in his period costumes can change his take on a scene.
He's especially fond of a look created during the first season by Peggy Schierholz and Lori Hicks, the show's department heads of hair and makeup, respectively. It essentially turns Philip into a dirty hippie, with stringy hair, your uncle's mustache, and a replacement drummer's goatee.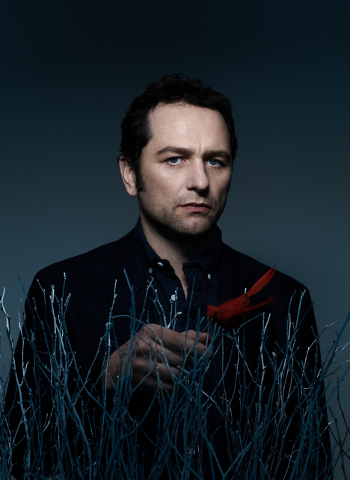 "Initially it was just long hair," Rhys recalls. "But then Lori said, 'How about a little mustache?' And I thought [snaps his fingers], Oh, I know who this guy is!"
But the most meaningful disguise of the entire series is probably Clark, a nerdy government worker. With an IBM haircut and owlish glasses, Philip has used the Clark persona to marry an FBI employee and grill her for information. They've also developed a relationship that Philip and Elizabeth could never have. "I think it's a snapshot of what Philip would ultimately want," Rhys says. "I think he longs for that domestic situation that feels comfortable or safe. And an openness in the love that he hasn't really ever experienced."
He adds, "I also think it hurts him to play with this woman's feelings so much, because Philip's human. He's sensitive."
But no matter what disguise he's wearing, Rhys never imagines he's playing an additional character. "Basically, I try to play the scene as Philip," he says. "That's all that matters to me."
Which presents a conundrum: While Rhys is a seasoned performer who studied at London's Royal Academy of Dramatic Art, Philip is not. "I struggle a bit with the fact that Philip's not an actor, though he acts all the time," he says. "So you kind of go, 'Am I being too actor-y?' "
That's partly why Rhys thinks of himself as Philip but not as Clark, and it's why none of Philip's alter egos seem terribly different from Philip himself. An exaggerated accent or affected walk could make the show seem dishonest.
"Joe said this tiny thing about lying to me," Rhys recalls. "He said, 'You keep the lie as close to the truth as possible.' And for me that's the same in all these things, all these disguises. It's not chameleon work. It's a version of who you are because you have to convince the person in front of you. And it's also true for the audience watching. If the audiences don't believe it, why would they think that the person in front of you would believe it?"
How ironic, then, that a show that's fundamentally about performances, about the need to disguise ourselves from so many people in our lives, is best approached without theatricality. "That's what makes it interesting," Rhys says. "They're fallible, real people. They perform in order to survive."
Want to read more? Check out our Backstage covers here!