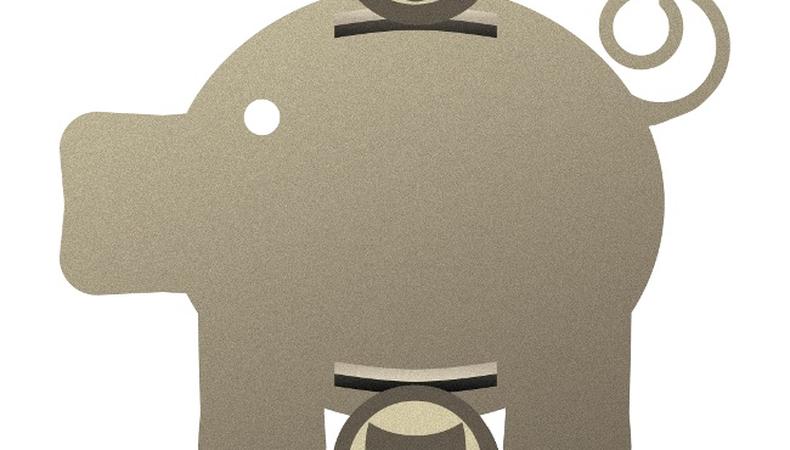 By society's standards, entertainment professionals are the starving artists (unless they make it big). But the truth is, it's possible to live comfortably while working in the arts without starring in a Hollywood blockbuster. It's not about how much you earn, but how you manage what you earn. "Working in the arts, I work around extremely intelligent, creative people," said tax expert and actor Dominic Comperatore, "but I contrast that with how these people behave with their finances."
March 27, the SAG Foundation hosted the panel "Financing a Creative Life" in New York City to help its members gain control of their income and spending, and subvert the stereotype of the starving artist.
Coming down to the wire to file 2013 tax returns, Comperatore spent his portion of the presentation reviewing financial forms—W4s and 1099s—to help the audience of performers understand how these impact later filing. Comperatore also addressed the topic most pertinent to the acting community: deductions.
Performing arts professionals are eligible for more deductions than the average American. But Comperatore debunked dangerous myths about what actors can and cannot deduct. "[The IRS] doesn't have to understand our profession," he warned. "We have to understand how they categorize." Yes, you can deduct registration costs for websites like Actors Access and CastingAbout. No, you cannot deduct the cost of a suit as a performance costume ("If it can be regarded as streetwear, then it is streetwear," he instructed).
The key to accurately filing tax returns is diligent record keeping. Comperatore recommends a box system—literally keeping a box at home where you toss any business-related receipts to review once a year during tax season. It may sound oversimplified, but "if it's not simple, you're going to stop doing it after two weeks."
Former modern dancer and founding member of the Thriving Artists Investment Club David Maurice Sharp led the second half of the evening. While tax help is relevant now, Sharp focused on maintaining a healthy financial life year-round. Actors may want to ignore money management, but Sharp is a prime example of how active engagement with his finances "allowed me to choose the projects that I wanted to work on, instead of having to choose based on money."
Sharp laid out a six-step program in a "Crash Catch-Up" course. Step one: Start to save. He insisted that at the start, it's not about the amount you save, but the habit of saving. "Start with $5 a month," he said. "Set a realistic goal so that you can gradually increase the amount once it becomes habitual."
Sharp asserted that the downfall of arts professionals is the feast or famine mentality—when an actor isn't working a job, he spends the bare minimum, but the second there is money he spends, spends, spends. To avoid this trap, Sharp says to estimate how much money you need per month to survive (rent, bills, groceries). Every time you earn money, deposit it into your savings account. Pay yourself a paycheck from this savings account into your checking account based on the amount of "survival cash" you calculated. This way, anything more is automatically saved. "You trick yourself into being like people who are salaried," Sharp explained.
Overall, members in attendance found the event useful. "It seems like tax and financial regulations are constantly being amended, and I think it's important to stay updated," said SAG-AFTRA member Pat Galante. "It's valuable to get tax and financial information that specifically addresses the actor's needs and circumstances."