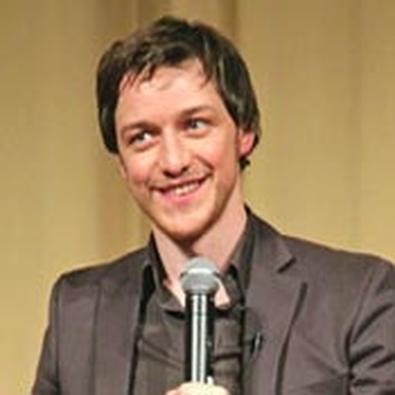 Actors James McAvoy, Christian Bale, and Ben Foster discussed how they mined the psyches of their characters following free screenings of Atonement and 3:10 to Yuma, presented as part of Back Stage's Evening With series.
During the Q&A after the Atonement screening Dec. 11 at the Linwood-Dunn Theatre in Los Angeles, McAvoy said he struggled to find his character Robbie Turner's inner conflict. "I've based every character I've done on conflict," McAvoy told Back Stage National Film & TV Editor Jenelle Riley, who moderated the Q&A. "I found [Robbie] hard to play at first because he was so good.... If I were getting married again, he'd be my best man."
Based on the novel by Ian McEwan, the World War II - era drama tells the story of writer Briony Tallis (Saoirse Ronan as a young child, Romola Garai as a young adult, and Vanessa Redgrave in the character's final years) who accuses her elder sister's (Keira Knightley) lover Robbie of a crime he did not commit. The film has generated tremendous Oscar buzz and garnered seven Golden Globe nominations, including nods for McAvoy, Knightley, Ronan, and best drama.
McAvoy said the cast's three-week rehearsal process with director Joe Wright gave the group a "very company feel." Several of the cast and crew shared a house during filming, though McAvoy opted out of that arrangement to help him get into character. Like Robbie, who accepts an infrequent invitation to dine at the Tallis' house, McAvoy would occasionally grab dinner with the cast but spent much of his free time hiking alone.
Wild, Wild West
Bale and Foster played gunslinging Old West characters in 3:10 to Yuma. "I read the script over and over again, taking down notes of impressions," Foster told Riley after Back Stage's Dec. 12 screening at the Pacific Design Center in West Hollywood. "At first [my character] seems very violent and doesn't have a lot of respect for people. But the key in the door was that he loves his boss -- and not necessarily in a sexual way. And that was something I can relate to. We all know what being in love feels like."
Foster portrayed Charlie Prince, the No. 2 outlaw in a gang led by the notorious Ben Wade (Russell Crowe). When Wade is captured and scheduled to be put on a train to Yuma prison, Prince takes Wade's band of outlaws and sets out to free him.
Bale -- who portrayed rancher Dan Evans, one of Wade's captors -- said he boiled his character's relationship with Wade down to truth: "This apparent demon Ben Wade is actually the only person who's ever completely truthful with him. In the whole movie every other person who pretends to have some kind of morality lies. [Wade] is the only person who's absolutely happy admitting that he murders...and says it as it is."
In contrast to McAvoy's decision to remain apart from his castmates during filming, Bale said the 3:10 cast bonded while living the cowboy life. "We did go on a lot of rides through the canyons. We shot a lot of guns, had barbecues, drank a lot. [We] had long four-, five-hour conversations, numb ass from being on the horses so long, chatting, getting delirious in the heat, talking crap to each other, and shooting things. It was pretty nice, really."
Brooke O'Neill can be reached at b[email protected].