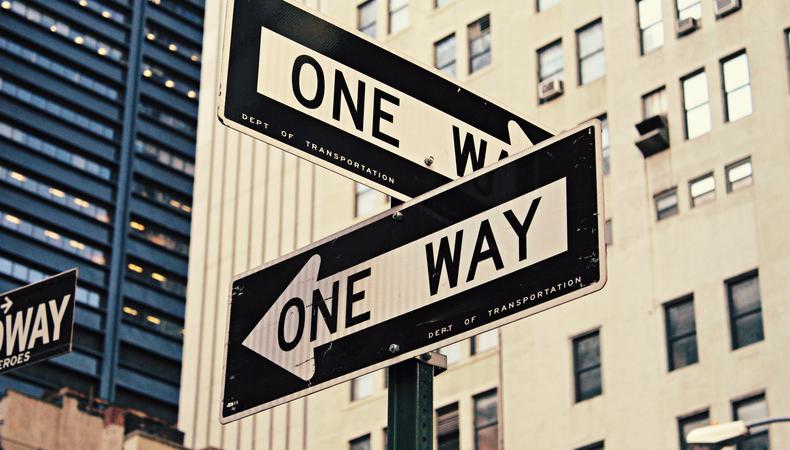 I often hear from actors who tell me, in all sincerity, that they're planning to move to L.A. next year. That they're planning to get new headshots in six months. That they'll get their website up...sometime. That they want to put together a sizzle reel...someday. That they'll take that class the next time it's offered. The list goes painfully on and on.
But the thing is, the opportunity is here and now. Actors need to commit and grab every opportunity rather than live in the non-existent future. Because constantly living in that non-existent future means that they haven't fully committed to the career they claim to want now.
So it's time to face your choices: Do you really, truly want to be an actor?
Either you want an acting career or you don't. Either you understand the 100 percent commitment or you don't. An interview, audition, excellent first-rate marketing tools...these must be your top priorities or you won't succeed. It's too competitive an industry to take a lackadaisical approach.
Going to your a birthday party when you have a callback for a major role, taking that trip to Mexico when you could be working with a top director teaching a workshop, spending your savings on a new car instead of getting first-rate marketing tools are the wrong choices if you truly want to be an actor. Make the right choice. Prioritize.
Explain that you'll be late for the party because you have to work with that major director who could hire you one day. Get that new headshot. Put your resources to the best possible use.
An acting career is a business. You are an entrepreneur running a business, and that's tough. Doing what's truly important for your career is a constant effort. But staying the course and focusing on it now will lead to success down the line.
READ: Feedback, a Double-Edged Sword
Being in the arts is a sacrifice; we give up many material comforts and stability, at least in the beginning. People with stable 9-5 jobs have a weekly paycheck. We don't. They have the stability to buy a house, have a family, travel. We don't. If we take that route before getting consistent work, something suffers. Who will be there for your family if you accept a six-month tour of a play or if you're on location for a film? Do you pump the career break or leave your responsibilities? Eventually, when you're established, you can balance family and career but in the beginning, you have to put that off or suffer the conflict. That's the artist's dilemma.
But the artist's triumph is being able to do the work you love and get paid for it. It's making the choice to pursue this life of discomfort instead of doing any job that will pay. Actors have passion, and that passion allows them to sacrifice. If you don't have that willingness and passion, you're probably not meant to be in the profession. Do something else. A career can take years, years where you can't say no to a role, years where you can't go out and party with civilian friends the night before a major audition because you have to be up early.
Where is your passion? Do you dream of playing great roles but are unwilling to commit to the work to get there? Are the things people take for granted that you really want?
If you can live simply without the material things that others have, great. Put your energy into building your acting career. But don't delude yourself that somehow you'll luck out and get hired for a major role without putting in the time and sacrificing for the greater goal of being a successful actor.
Procrastination is a sign you don't really want to do something. It's extreme hesitation. If you keep putting off doing what you need to do to run your business, that's a sign to re-evaluate your career choice.
Maybe you're very talented but you just don't want to manage a business. That's fine; not everyone entrepreneurial. But to be a successful actor, you either need to work through it or change tracks. Don't waste your time professing a desire to be something when the work needed to achieve it just isn't you.
With coaching clients on both coasts and internationally working in all medias Gwyn is the premier role model and marketing coach with winning strategies and first-hand knowledge of the TV, film, and theater industries which she generously shares to help new actors succeed. Gwyn offers actors a complimentary 15-minute career consult upon request: gwyngilliss.com/contact.
Get cast today. Apply to thousands of auditions on Backstage!
The views expressed in this article are solely that of the individual(s) providing them,
and do not necessarily reflect the opinions of Backstage or its staff.