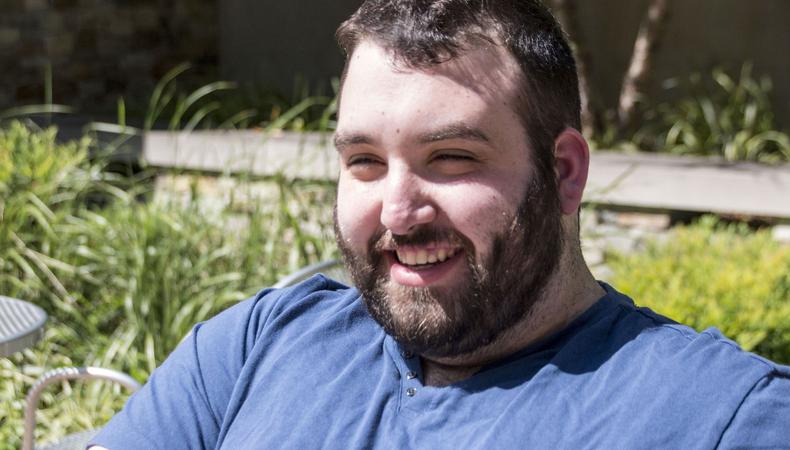 James Marion needed a change. After working in theater for eight years, he decided to go to grad school and learn how to design games. But he could never really abandon the theater. So Marion created Peter Panic, billed as "the world's first mini–mobile musical." Adult Swim Games released Act 2 and its Android version, which feature the voice work of Tony nominees and a score from Benjamin Bonnema, Sept. 27.
Why did you decide to make the career transition?
The thing I was best at in theater was stage management, which wasn't super creatively fulfilling. I wasn't good enough to be an actor or a set designer. I saw an ad for the game design department at NYU. I will never leave theater behind, but games are special. It's the opposite of theater. Theater has this storied history and video games are brand-new.
What are some similarities between the two worlds?
It's the two media that are the most audience-centric. Theater wouldn't be the same if you were watching it on a screen. Games are performed in front of you live, as well. The characters are just digital. People went crazy over "Sleep No More" because it introduced player agency to theater, and games do that really well. The best theater is participatory; you feel like you're part of the show.
READ: "Is VR the New Actor's Medium?"
Why did you create Peter Panic?
I wanted to make the biggest impact. I could have been successful enough in theater and made a living. But I could affect people in games. I have people sending me videos of themselves singing these songs, and I would do that with Broadway actors. In games, storytelling could be improved. We have a dearth of great acting in video games. Three actors have 60 percent of the roles. There's so much opportunity.
Do you have any advice for actors who want to break into video game voiceover?
Make sure people pay you. That was really important to me. My opinion is if you don't have the money, you can't hire people. With Peter Panic, we were lucky because everyone was so talented. ["Fun Home" star] Emily [Skeggs] sang everything once and we were like, "We have an extra hour, let's go to dinner." But video game acting can be really strenuous. Take care of your voice. A big part of it is also the collaborative process. The guy who played Peter, Gideon [Glick], and Emily played the game a lot, which informed the way they worked and engaged with that platform. Be curious. We had actors who hadn't played a game in 20 years but were still interested. I wouldn't have hired someone who looked down their nose at games.
Looking for more stage experience to bring to your other passions? Check out our theater audition listings!