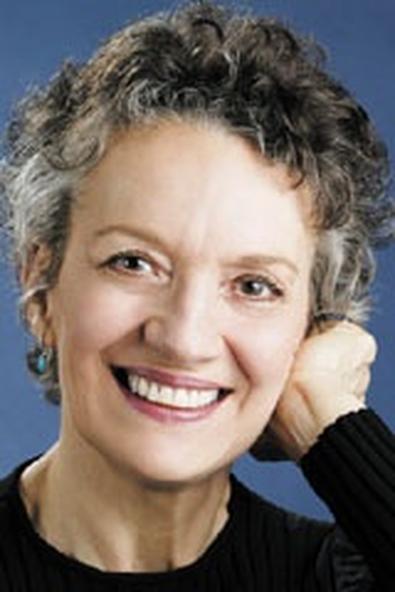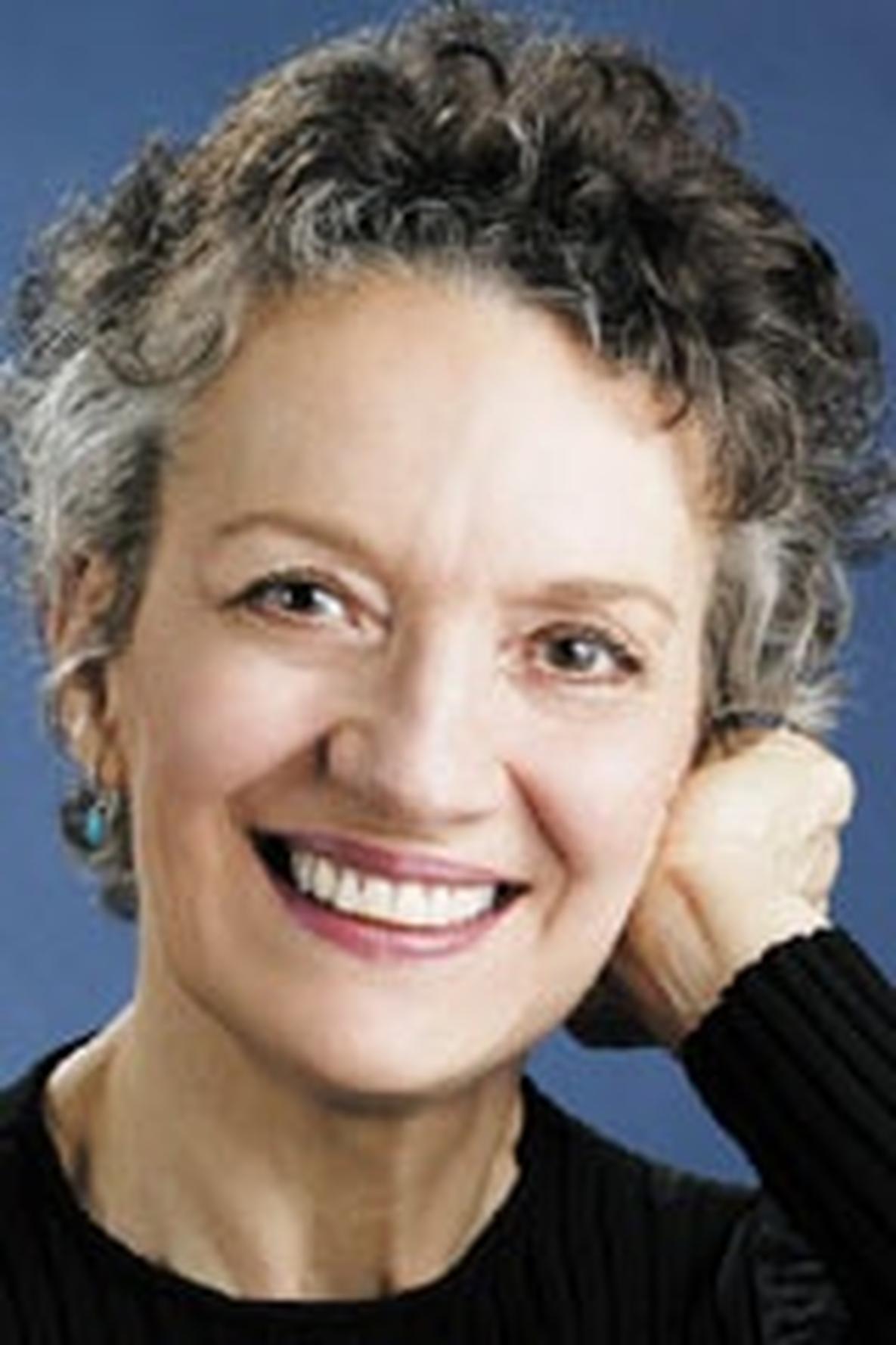 There's one line in Mark Medoff's "Prymate" -- a play that opened on Broadway at the Longacre Theatre, Wed., May 5, and closed three days later -- that has special resonance for Phyllis Frelich. She's a deaf actress who played Esther, a deaf linguist-anthropologist who is studying and protecting a gorilla (AndrĂŠ De Shields) with whom she communicates via sign language; he responds in kind. The line in question is: "Would we be so quick to experiment with him if he spoke?" Frelich is keenly aware of the second-class status attributed to sign language and she resents it.
However, on the controversial subject of vivisection -- the centerpiece of "Prymate" -- the animated and expressive Frelich admits she is of mixed minds. "I'm just not sure," she signs. Throughout the interview, which takes place in her dressing room before a preview performance, the wiry 60-year-old Frelich signs while her husband, "Prymate" set designer Robert Steinberg, interprets, signing and speaking simultaneously.
Set in New Mexico, "Prymate" recounts what happens when Avrum (James Naughton), a savagely ambitious geneticist, attempts to retrieve Esther's gorilla, her subject and companion. He is determined to bring him back to the laboratory for AIDS research. Indeed, the gorilla has already been infected with the AIDS virus (thanks to Avrum) and Esther finds herself confronting difficult choices.
Politics aside, Esther is the most "emotionally and physically demanding role I've ever played," notes Frelich, a Devil's Lake, N.D. native, best known for her Tony Award-winning performance in Mark Medoff's "Children of a Lesser God." Frelich is very much identified with the work of Medoff, who has written five plays for her.
"'Children of a Lesser God' was the first play to deal with the politics of being deaf and the feelings of deaf people," observes Frelich. "The second play Mark wrote for me, 'The Hands of Its Enemy,' had nothing to do with deafness. I was just a character in it who happened to be deaf. Audiences had trouble with that. They couldn't understand why a deaf actress was cast in the role. With Esther, no one has any issue with her being deaf. She's deaf and signs. So, who better to teach an ape sign language?"
Frelich was last seen in New York in the Roundabout Theatre Company production of Deaf West Theatre's "Big River." Other notable work with Deaf West includes the title role in "The House of Bernarda Alba" and her gender-switching performances in "The Gin Game" (playing Weller Martin) and "Equus" (playing Dr. Dysart). Frelich has also made guest appearances on such TV shows as "Sue Thomas: F.B.Eye," "ER," and "L.A. Law." She received an Emmy nomination for the Hallmark Hall of Fame film "Love Is Never Silent."
Frelich remarks, "There are fewer stereotypes about deaf people than there used to be, but Hollywood still tends to believe that deaf characters are either angry and bitter and/or victims; maybe that's why deaf actresses work more than deaf actors, at least on TV. They're women, they're deaf -- they're victims. What we need are more deaf writers writing about our experiences truthfully."
Audiences need some consciousness-raising as well, Frelich continues. "They seem to think that acting ability is part of signing and therefore part of deaf culture. It's much more complicated than that. Sign language has a physical component by definition. But sign language doesn't make you an actor. And there are deaf actors who sign very boringly. Signing has many different practitioners. Acting is an inner language and it will come out regardless of your voice."
Frelich is serious, but she also boasts a playful side. She and Steinberg, who have been married for 32 years, have two grown sons, a cinematographer and a musician. They have a running joke about the musician: "Phyllis says he must have gotten the musical talent from her," Steinberg quips. "He certainly didn't get it from me."
Asked how being married to a deaf person has informed his approach to set design, Steinberg acknowledges, "When I design a set for the deaf, I'm aware that the sightlines have to be more visible [the deaf can't depend on vocal cues] and theatre in the round is not good for a deaf company. Short of those technical aspects, however, I don't think being married to a deaf person has affected my artistic vision. But I suppose my sensibilities generally have been broadened. But then that must also be true for Phyllis being married to someone who hears."
Almost a Librarian
Frelich was born deaf, the oldest of nine deaf children, all of whom were the offspring of two deaf parents who couldn't be more removed from theatre. Her father worked as a printer for the local newspaper; her mother was a homemaker. Frelich and her siblings attended the one state-supported school for the deaf, based in Devil's Lake. And following graduation, Frelich went on to Gallaudet University in Washington, D.C., where she earned a degree in library science.
"The professional options for deaf women in those days were education, home economics, and library science," she explains. "There was no professional theatre for the deaf at that time or, for that matter, a theatre major offered at Gallaudet University. But I appeared in many school productions. I loved it."
The turning point for her occurred in 1967, when set designer David Hays -- who is not deaf and a fascinating figure in his own right -- was in the process of forming the National Theatre of the Deaf (NTD) and came to Gallaudet to seek out talent for his fledgling company. Hays was impressed with Frelich and within short order she was a founding member of his company.
Over the years Frelich has toured with NTD and performed with Deaf West, a Los Angeles-based resident theatre company. Both NTD and Deaf West produce standard fare that is, in turn, signed by the deaf actors. To date, there are no significant plays written for the deaf, short of those penned by Medoff.
Acting is not a full-time job for Frelich. She also teaches acting, as many deaf (and hearing) actors do. "There are lots of deaf actors out there, but almost no one can make a living at it," she contends, "and few are union members. When 'Children of a Lesser God' was a hot property, enjoying productions and tours, there may have been 50 deaf actors who were union members."
Frelich says that she doesn't think too much about "dream roles," but admits that she'd love to have a shot at Mother Courage.
When I talked with Frelich, she was still optimistic about "Prymate," convinced that audiences were engrossed. "This is a thought-provoking play. I can't hear what's happening, but I can feel the silence in the theatre and the fact that throughout the play nobody moves. There seems to be a uniform level of attentiveness that I've rarely experienced in the theatre. It's remarkable."
Clearly the powers that be didn't agree.