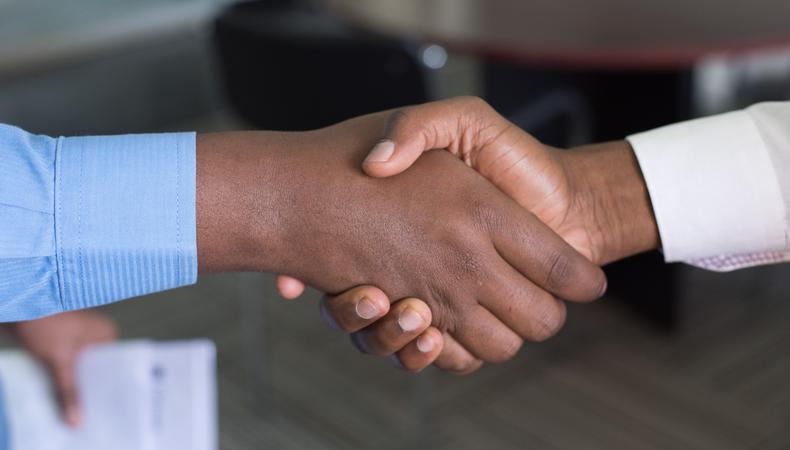 Spring has well and truly sprung, which means it's time to kick your social and work life into action with a week of non-stop activity.
Bring on the Bard.
Opening this week is the Globe Theatre's summer season, now in its 21st year. Go back to where it all began and experience the Bard in the open air just as it was in Shakespeare's day. Kicking things off is the Globe's take on 'Hamlet' and 'As You Like It', two plays the theatre's artistic director hopes will 'speak to each other in surprising and exciting ways'. (Tickets from £5)
Get networking.
Don't forget! Backstage will be at the BECTU Freelancers Fair on April 27 and we'd love to see you. Not only can you meet us, you'll also make a host of other film and TV contacts. Plus, there will be talks on a range of industry-related subjects. Sounds like a top day out! (Tickets: £13.13 for non-BECTU members)
Get real.
My oh my, we're busy this week! On April 28, Backstage's brilliant U.K. casting specialist Hannah Marie Williams will be in Cardiff hosting a Q&A on TV's hottest genre, reality programming. She'll be joined by the producers of Summer hit, 'Love Island' and new BBC doc, 'Young, Welsh and Pretty Minted' who'll be talking about what makes the genre such a ratings success story. (Tickets: £6)
Rummage through celebrity cast offs.
To be a creative means to be with and near fellow creative people, whatever the context. This week, you've got two chances to do just that: On April 29, charity jumble sale Rumble in the Jumble returns to the Oval to sell the castoff wares of celebrities like Kate Moss and Mark Ronson. Then in Greenwich, browse hundreds of vintage vehicles and collectibles at the Classic Car Boot Sale while enjoying a roaming theatre company, DJs, and dance classes. Creativity abounds! (Free)
Check out Backstage's London audition listings!