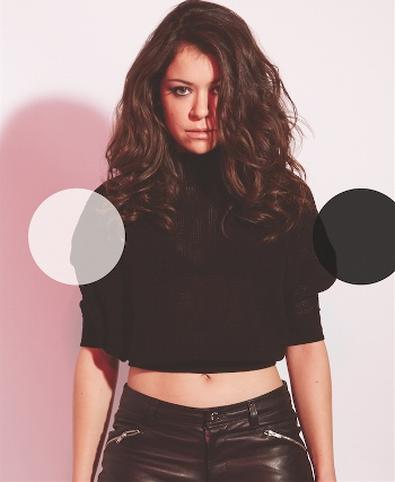 The next time you think you have a difficult audition, remember what Backstage's Performer of the Year Tatiana Maslany went through to land the role(s) of a lifetime on BBC America's hit series "Orphan Black." Playing multiple clones from around the world—all of whom frequently interact with one another—Maslany went through what she describes as a "two-day mind fuck" before the job was hers.
"Doing four characters in front of the executives and the director and writer and showrunner was really a trip because you had to change right in front of them," Maslany says. "And change just like that! It was just trying to go, 'How does this inform me and how can I go yes to this ridiculous scenario and just play?' "
For his part, "Orphan Black" showrunner Graeme Manson remembers that Maslany arrived to her first audition on Rollerblades, tossing out a casual, "Hey guys." But he agrees that the audition process was "grueling," pointing to Maslany's background in improv as what kept her rising to the top during the process. "Tatiana is really good at shifting gears, at listening to notes and absorbing them on a deep character level very quickly," Manson says. "Obviously it's an acrobatic role and we could see her ability with the characters, but we could also see her ability to drop one and move to the next, which is totally essential to what she does."
Given her heavy workload, Maslany is refreshingly focused on the "play" aspect of acting, something that all too often gets lost while doing the job—and could certainly be forgotten in the chaos of creating multiple, disparate characters on a daily basis. We first meet Maslany as Sarah, a troubled Brit who locks eyes with her doppelganger on a train platform just before the look-alike kills herself. Seizing the opportunity, Sarah takes on the woman's life—which turns out to be just as complicated as her own, with a questionable boyfriend, a messy work life, and a network of clones trying to get to the bottom of their existence. There's Sarah, friendly intellectual Cosima, uptight soccer mom Alison, deranged Ukrainian Helena, icy Rachel, dizty Crystal, and who knows how many more in upcoming seasons.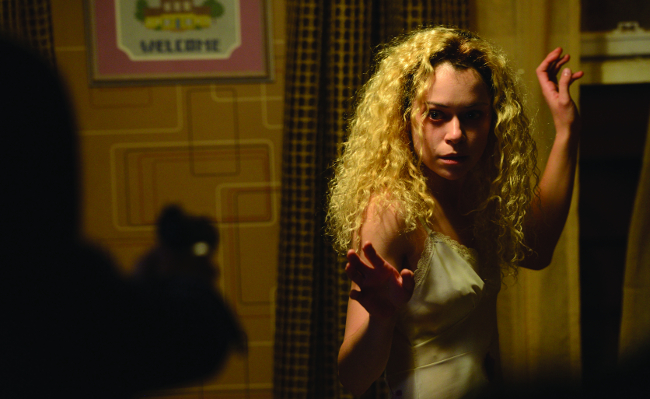 Her giddiness and focus on play is what makes Maslany's tour de force both so breathtaking and so deceptively simple. She's not showboating on "Orphan Black." Her choices are subtle and solid without drawing unwanted attention, and her seven characters are so sharply delineated that viewers must remind themselves they're watching one actor. Is it any wonder that Maslany is Backstage's Performer of the Year?
She's as self-deprecating about that as she is about her glamazon appearance during the cover shoot, brushing aside a compliment about how great she looks with a "They dressed me up!" and a hoy-de-hoy "Hee-Haw" sidestep, arms akimbo. The outside stuff—the building fame, the adoring crowds at Comic-Con—are just background noise for Maslany, who's been a steadily working actor for a decade now. But she's thoughtful and serious when it comes to the work that goes into her performances.
"It was learning to act again," she says of her first day on set. "I was trying to create because I so couldn't trust that it would just be there. The big thing I learned was breathe and just be instead of indicating."
She succeeded of course. But as coolly confident as Maslany is onscreen, she remembers a moment of utter terror once the part was hers. After celebrating the phone call with a run in the rain to Nicki Minaj's "Starships" (Maslany was filming in a tiny Canadian mining town at the time, which severely limited her celebratory options), she remembers thinking, "Shit, I don't think I want to do this," proceeding to list all of the things she immediately began worrying about: "The concept itself could fall in on itself. The accents could be terrible. I could not be Alison, because I didn't know who she was yet. There was definitely major doubt, major fear. Still is! Every single day."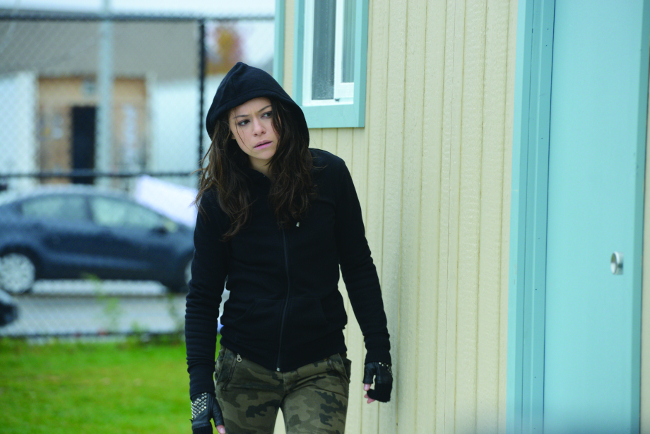 Some of that doubt has been alleviated by the knowledge that "Orphan Black" is landing with critics and audiences, especially after Maslany was so immersed in filming that she describes herself as "sleepwalking" through the first year. But Maslany is quick to lavish praise on her co-stars and crew, singling out the director of photography for managing to light scenes between clones with an eye to any possible variation of blocking, and her clone double for forcing her to be present even at six in the morning. "It makes me emotional thinking about these people who come in," she says, "because it can be such an insular job and as an actor that can be death."
If an everyday acting job can be insular, then Maslany's gig in the first season required what borders on superhuman concentration. She arrived on set armed with a fascination with the ways in which accents and upbringings inform vocal inflections—"I grew up in a small town in Saskatchewan and everyone speaks with a very small mouth because we're freezing!"—and a variety of music to launch her into each clone. For street-smart Sarah, it's U.K. punk. For Alison, it's show tunes and big, emotional music. And for Helena, a religious maniac intent on killing off the rest of the clones, a mix of Antony and the Johnsons and lower, bass-y music such as Tom Waits.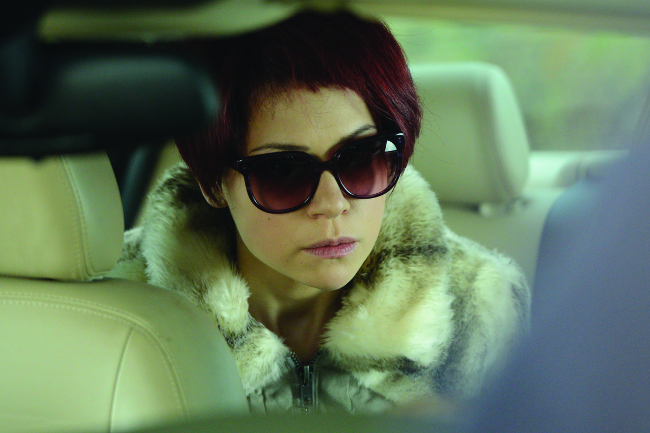 All of that is just a more refined version of her audition, which she calls character roulette and which required her to embrace looking foolish. Armed only with a handful of discrete accessories (glasses for Cosima, a cardigan for Alison), Maslany transformed herself from woman to woman in front of everyone, her process totally bared. Calling it scary, Maslany immediately qualifies that by adding, "I've never had so much fun in an audition room and been so hungry for it. I was so hungry for the part I just kind of went, 'Whatever, I don't care how stupid I look.' "
Maslany definitely never looks stupid on "Orphan Black"—just wildly talented and impressively fearless.