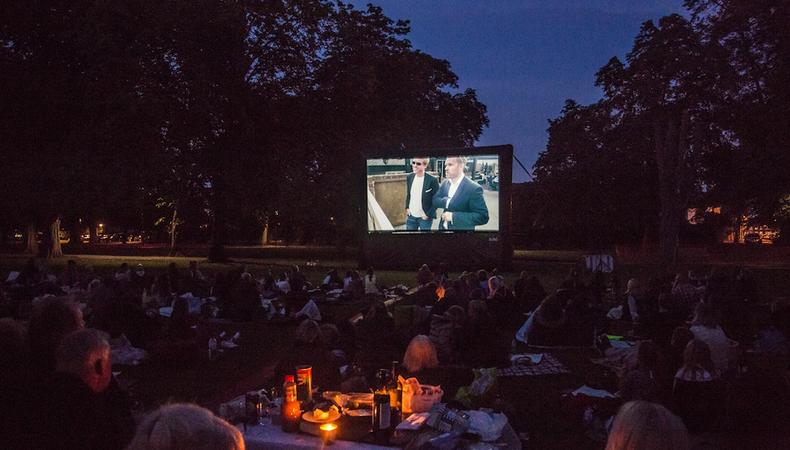 Film festivals may be fairly easy to come by these days, but what about festivals that exclusively showcase the work of filmmakers who are as young as eight? With applicants no older than 25, the Barnes Film Festival is a truly unique celebration of "the next generation of filmmakers."
In anticipation of the 2017 festival, we spoke to Sam Cullis, director and founder of the Barnes Film Festival, about why these young voices need to be heard, the most important part of any film, and the beauty of Barnes.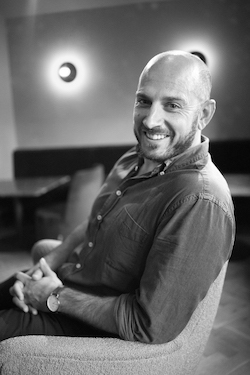 Tell us a little about what you do.
I am head of media studies at the Harrodian School in Barnes, and founder of the Barnes Film Academy, a local film-making school for young screenwriters, actors, and cinematographers aged between eight and 15. I normally teach GCSEs and A-Levels, but I realised that there was a real buzz for filmmaking at an even younger age, so I set up the Academy in 2012 for students who didn't want to do sport and other camps that were out there. The popularity of the Barnes Film Academy continued to grow, so much so that it now runs courses over most of the school holidays, enabling young students to experience the entire filmmaking process from start to finish.
Why did you start the Barnes Film Festival?
It was primarily started to give opportunities to young people who perhaps wouldn't otherwise have had it, to get a foot in the door of the industry. I realised it is a really hard process to actually get your film shown at a festival, so that's when I started thinking about setting up a new film festival in Barnes. It was really important to me that we were creating something unique that hadn't been done in the area before. I realised there were lots of competing festivals in London but after visiting several over the years I found that a focus on more youthful contributors was something really important to future of film in Britain. This is where our slogan, 'Celebrating the next generation of filmmakers', comes from.
Why do you feel it's important to promote young filmmakers' work?
With a such fantastic film industry in Britain, we need to make sure this continues to thrive. Not only that, having a platform to showcase your hard work is really important to [improving]. Being judged by highly experienced practitioners from the industry is a once in a lifetime opportunity and they may be able to help you along the way. This was certainly the case last year, with most of our winners going on to get film work with people they met through showing their work at the festival. We have also tried to include a variety of workshops for as many different ages as possible, including screenwriting, foley sound, animation, CGI, set design, costume, amongst others, with the idea of giving experience to anyone interested, from beginners to film school graduates!
READ: Actors, It's Time to Find Your Inner Filmmaker
What's one thing you wish people knew/that most people don't know about film festivals?
A film is nothing without an audience...filmmakers get a chance to have their films seen by a large, captive audience with relatively few restrictions. I know you can distribute your film all over social media, but there is nothing like seeing an audience watching your film on the big screen and experiencing their initial reaction to your piece of work.
What advice would you give someone who is just starting out in filmmaking?
Let your stories come from you, because you know yourself best and you have a unique perspective on this world nobody else has. When you're behind the camera, just let your feelings flow. All films, big or small, should have a distinct feature that makes them different from every other. To be a successful filmmaker, you need to develop your own style and flairs. If not, you'll be stuck copying other people's ideas. Film is like a blank page to a writer; it is up to you what you put on that page.
Why is the annual competition theme so important to what you do? What do you look for in festival submissions?
A strong narrative is really important. An old teacher of mine used to say that a movie needs to 'move the audience'. This is also why I thought it was important to have a really powerful theme. Last year we had a 'green' theme, with the aim for students to think about the environment around them and use their films as a tool of social responsibility. This year, whilst we are still asking students to consider the environment in their filmmaking, the theme for anyone entering the competition is 'BLUE DOT', inspired by a famous quote by the American astronomer, Carl Sagan. 'Look again at that dot. That's here. That's home. That's us.' We are essentially asking people to take inspiration from the quote and consider their own view on the world. It is a relatively ambiguous theme that allows filmmakers to express their own vision of how they see the world around them today.
I want to stress that judges are not looking for the best lenses or special effects, but the ability to tell a story well. For this reason, you could enter a film shot on the most basic equipment and still have a chance of winning the competition (in each category). Obviously, technical ability will be a major factor, but anyone can make a film in 2017, even on your iPhone. Get out there and do it!
What is it about London that makes it the right place to host the Barnes Film Festival?
London is one of the greenest capitals in the world, with a huge amount of iconic spaces to make films. In particular, Barnes is an ideal location because it has a variety of screening venues, there is inspiration all around for our young filmmakers entering the competition in the green space, the river and the bridges. There are a lot of people from within the industry who live in Barnes and who will be attending different aspects of the festival. A major objective of the festival is to bring together film industry leaders to share skills and knowledge with young film makers irrespective of background. It is a chance to wannabe filmmakers to network, create contacts and potentially get your foot in the door. It must be said that this is a UK wide festival, and is not limited to Barnes locals!
Check out Backstage's London audition listings!