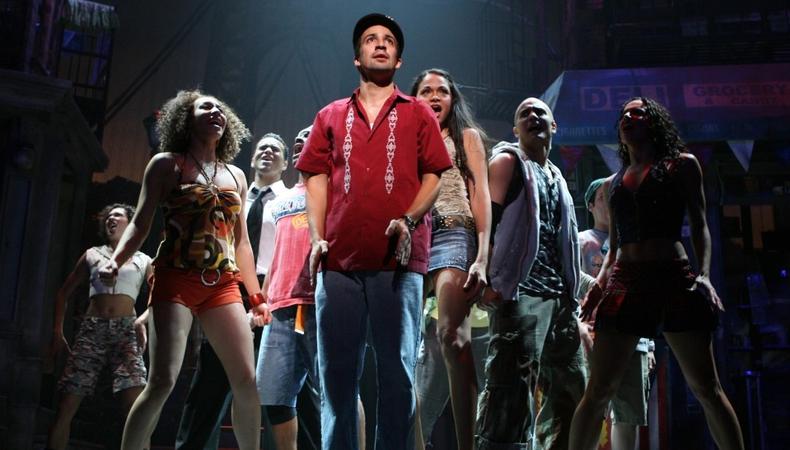 New York is the city that never sleeps, and with so many events and activities each week across all five boroughs, it can be hard to know what's actually worthwhile. Here are the events New York City actors should have on their radars this week.
Lin-Manuel Miranda goes back to his roots.
Before there was "Hamilton," there was "Heights." Miranda's first Tony-winning triumph "In the Heights" will celebrate the 10th anniversary of its Grammy-winning cast recording with the release of its three-LP vinyl box set, as well as an in-store Barnes & Noble event July 30 in Union Square. Featuring an album signing as well as a Q&A panel discussion, the event will see Miranda joined by fellow OBC members including Mandy Gonzales (current "Hamilton" on Broadway star) and Robin De Jesús, as well as director Tommy Kail. (Purchase of the vinyl LP is required to attend: $49.99)
Lincoln Center celebrates female filmmakers.
Through Aug. 9, the Film Society at Lincoln Center will celebrate female cinematographers with the Female Gaze. The two-week festival will feature screenings, discussions, and appearances, all to address the question: does a "female gaze" in filmmaking even exist? (Some events are free; screening tickets: $15)
Prepare for poets to take over the island.
The last weekend of July in NYC means a couple things: peak humidity, the end of summer is kinda-sorta-almost in sight, and the Poetry Festival is back. The annual two-day event returns to Governor's Island July 28 and 29, bringing individual poets, poetry organizations of all sizes, and mere admirers of the form to come and bask in this idyllic poetry paradise. This year's guest poets will include Nico Tortorella, Terrance Hayes, Danielle Pafunda, and others. (Free)
Janet, Gucci, SZA, and more set for Panorama.
Over on a different island—Randall's Island, to be exact—Panorama Music Festival returns to NYC on July 27, 28, and 29, with a lineup that could put previous year's lineups to shame. The three-day series of concerts will include performances from Janet Jackson, Dua Lipa, Gucci Mane, Lil Wayne, Migos, SZA, St. Vincent, The Killers, The Weeknd, and many, many others. (One-day passes start at $99)
Celebrate a little (Bronx) night music.
Be there for the inaugural Bronx Night Market, the first-ever celebration of food, craft, beverages, local merchants, and music, highlighting the global community of the Bronx. Held at Fordham Plaza on July 28, the open-air festivities are cost-free to attend and will recur on the last Saturday evening of every month through October. (Free)
Looking for a gig? Check out Backstage's NYC audition listings!