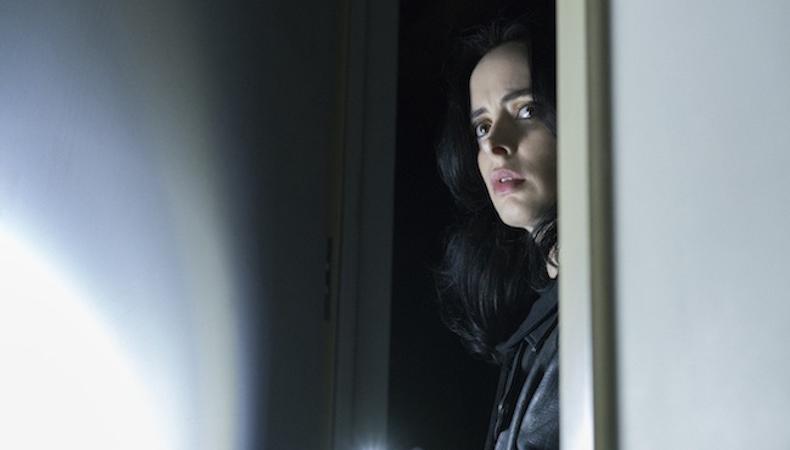 Though he was at first hesitant to work on Marvel's Netflix superhero series "Jessica Jones," director of photography Manuel Billeter now rejoices in the series' realism, an atmospheric vision fully realized through his craft. Billeter spoke with Backstage about what ultimately brought him on board the project—"Jessica Jones" Season 2 is now streaming—as well as how he creates an on-set environment where actors can give their best performances.
What exactly does the director of photography do?
In broad strokes, the DP realizes the vision the director brings to the project. We create the look together, of course, with many other collaborators. That's the production designer building the sets, the set decorators decorating them, the costume department, hair and makeup. Everything is part of that vision. But as directors of photography, from a technical point of view, we transcribe the vision from the director's mind into a frame [using] different types of lenses, different types of lighting. Everything contributes very strongly, sometimes subliminally, to how we perceive the space.
READ: 6 Tips for Learning Your Best Camera Angles
How did you come to be involved with "Jessica Jones"?
Initially, I'll be honest, I was reluctant, because to me, Marvel meant superheroes that save the world and fly around and have the most obscure technology at their disposal to do things that humans cannot do. I didn't grow up reading Marvel comics. I was hesitant. But then as soon as I read the first couple of pages of the script, I realized that this project would be very different. It emphasizes the "human" more than the "super" in the superhuman, and creating a superhero that is flawed and is suffering from posttraumatic stress disorder was an incredibly fascinating concept. The atmosphere was laid out very early on in the script, and I thought, This is something I would really like to do. We had meetings and more meetings, and I came up with a visual pitch and hoped that it would grab somebody's attention.
What is the DP's working relationship to actors?
It is my pleasure and my privilege to be working so closely with artists to create something that can be so profound and also so difficult and so emotional and so touching every day. Often, at the end of a project, I tell actors that it was a privilege watching them work because, ultimately, that is what I do. I really want to create an environment on set within the artifice of having to work in front of a bunch of people with cameras and technical equipment everywhere. I imagine it must be quite difficult for actors to overcome that artifice they're in, so I try to create an atmosphere on set that is kind and quiet and patient and thoughtful.
Is there anything you do specifically to ensure actors feel confident in the space?
What I've been doing now on this show is, I insisted at the beginning with the production designer that they build all the sets with actual hard ceilings. It would create a bit of a challenge for me lighting-wise, because there is no room to come in from the top. But on the other hand, it would force me to work in a more naturalistic way. Most of all, though, I just really wanted to be able to create the world on set within the sound stage that actually feels like a New York apartment, [like] a real place. It's not just four walls with no lid on top and a bunch of lights hanging. I hope that subliminally, somehow, I help to create a surrounding that is more true to life.
Does an actor's performance ever change the initial blocking of a shoot?
All the time, and then we have to step up to the plate and adapt, because if a certain blocking doesn't feel real or feels forced to the actor, the truthfulness of their performance and the authenticity of the scene is out the window. If the actor doesn't feel comfortable doing something, it doesn't come from within and it's a waste of time to shoot it like that.
Want to book a gig? Check out Backstage's audition listings!