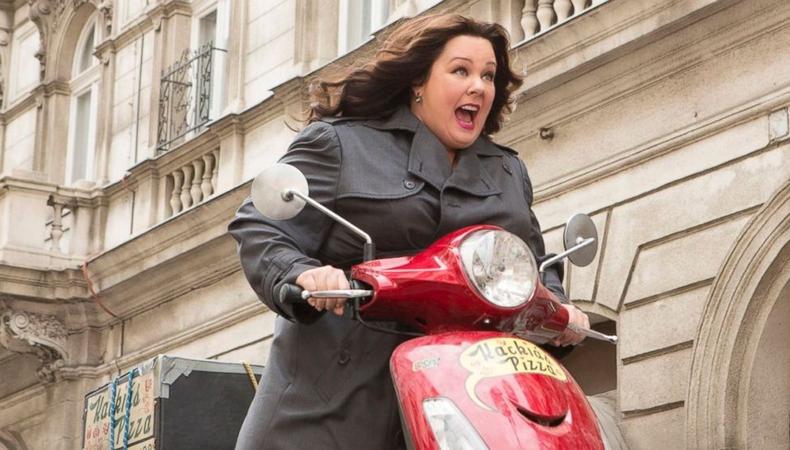 You've seen Melissa McCarthy get thrown through windows, hang from helicopters, run into walls—even get set on fire—in films like "Spy" and "The Boss." But like so many of Hollywood's A-listers, she's (understandably) not actually performing the amazing and hilarious stunts you see on screen. That credit belongs to Luci Romberg, McCarthy's stunt double since 2013. (She's also the woman behind the stunts of actors like Anna Kendrick, Jane Levy, Drew Barrymore, and Paula Pell.)
Over the years, Romberg has pushed through injuries and fear to become a non-negotiable in McCarthy's contract; where Melissa goes to get chucked into a wall, Luci follows.
Check out the video below from Refinery29 to hear how the college gymnastics champion got into stunt work, how much a stunt performer can expect to earn, and the best way to train for constantly being set on fire.