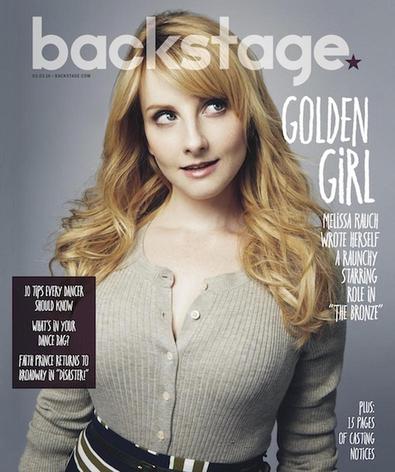 Melissa Rauch has a candid way of speaking about her uphill acting journey that makes listeners feel they were there for it.
She recounts the time she tried to be a hand model for TGI Fridays while waitressing in the dead of winter. ("They said, 'We just need a close-up of your hands serving the fajitas,' or whatever, and no joke, I heard the director go, 'Jesus Christ!' They were just so raw and beat up. I didn't get the job.") Then there were all the times she stood in the cold, handing out fliers to promote her standup sets to "perform sometimes for four people in the middle of Times Square." Or when she gave away free tickets to her one-woman show, "The Miss Education of Jenna Bush," to patrons in a Los Angeles Trader Joe's, and the entire first row didn't speak English. It runs like a laundry list of working actor problems: audition, perform, finish a gig, struggle, audition, struggle, rinse, repeat.
Theater work doesn't typically lead to the end of the relentless cycle, but according to Rauch, it was the New York International Fringe Festival that did it for her. "The Miss Education of Jenna Bush," which she and her husband, Winston Rauch, wrote to poke fun at George W. Bush's youngest daughter, landed her an agent and sparked the realization that writing her own material was the surest step forward for her career.
Less sure but necessary was the choice to do what many actors do when pursuing bigger opportunities: pick up and move to L.A. "We did a showcase of ['Miss Education'], and not a lot of people showed up because not a lot of people see theater in L.A.—so that was another lesson."
While she continued to do standup and appeared on "True Blood" and the short-lived "Kath & Kim," she more often landed guest-star roles on shows that never aired, or if they made it to pilot, they tanked with no series order.
It took several years on the West Coast—writing short films like "The Condom Killer" and Funny Or Die skit songs like "Partially Stalked Love" between gigs—before she landed the guest-star-turned-series-regular spot as the opinionated microbiologist with a Napoleon complex, Bernadette Rostenkowski, on "The Big Bang Theory." (She auditioned for the award-winning show with a Canadian accent that to this day she can't explain the origin of.)
"I was so grateful when 'Big Bang' happened," she says. "It was supposed to be a one-time guest star!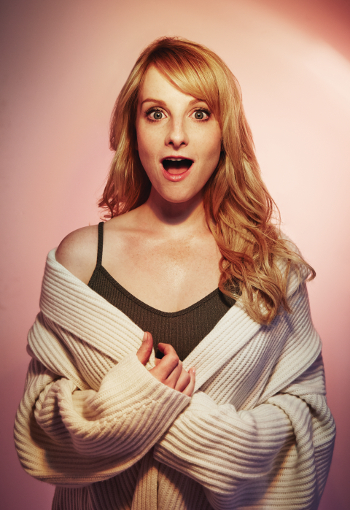 "[After being cast] I'd gotten smaller roles in movies, but I do feel Hollywood loves to—and I think this is true in any career when people know what's proven—that's what they want to hire you for. I said, I can wait for the perfect role to come along, but I decided I didn't want to wait on Hollywood anymore."
Enter "The Bronze" and Hope Annabelle Greggory, a foul-mouthed gymnast in the final stages of a has-been's dying career—she even has the "Dancing With the Stars" poster to prove it.
Co-written by the Rauches, the movie's lead character is a beacon of self-absorption. We meet her as she's midmasturbation to a decade-old tape of her bronze medal Olympic win, and demanding her father (Gary Cole) cut the crust off her grilled cheese sandwich. He's resorted to reading books titled "Saying NO: The Key to Raising a Responsible Adult."
When she's not being verbally abusive or romanticizing the third-place achievement that ultimately ended her gymnastics career with an ankle injury, she's stealing kids' birthday card money out of her dad's mail truck and cruising the local mall and diner for free milkshakes and Sbarro pizza. Endorsement deals have been replaced with pumping her Amherst, Ohio, celebrity status—where the film was shot—for all it's worth.
But we see the extent of her depravity when her estranged Olympic trainer, the vodka-guzzling Coach P. (Christine E. Abraham), gives her a $500,000 ticket out. The Russian's suicide note lists a single stipulation to claim the sum: coach the up-and-coming Maggie Townsend (Haley Lu Richardson) to competition. Balking at the thought of having what remains of her prestige overshadowed, Hope sets out to sabotage the impressionable Maggie's career with fast food, boys, and drugs. Maggie's only true champions are gym manager Ben (Thomas Middleditch) and Hope's archnemesis, gold medalist Lance Tucker (Sebastian Stan)—who also happens to be the person who took her virginity.
If you're wondering why this is Rauch's perfect character, keep in mind Hope was half-created by a comedian who did Whoopi Goldberg's standup about her crotch at age 7 and begged her parents to put her in small New Jersey beauty pageants simply for the talent portion—because who wants their comedy relegated to elementary school show-and-tells?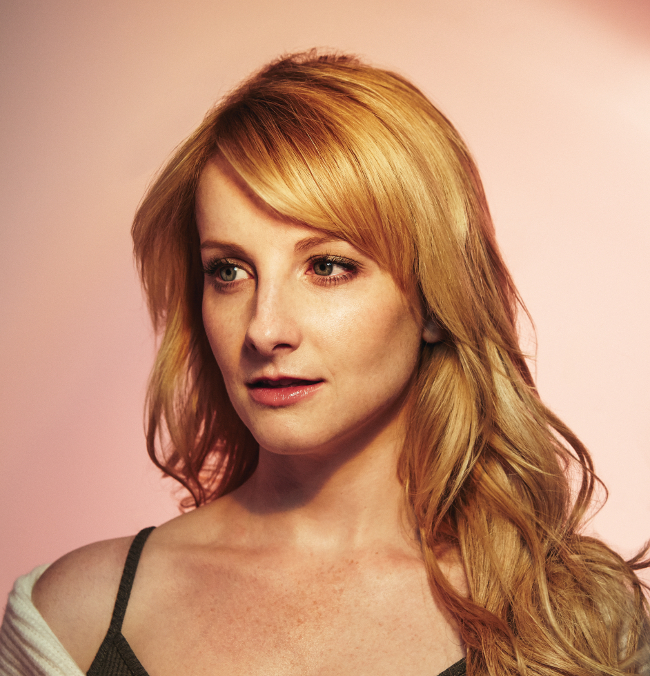 "I've always been drawn to characters, male or female, that don't apologize for who they are," Rauch says. "The people that I've always loved are like Bette Davis in 'All About Eve.' [There's] an underlying softness to her, but they were never worried about making her appealing or likable. She didn't shy away from that anger and that was always something I wanted to play."
Like Margo Channing in the '50s classic, Hope is wholly unapologetic about her feelings, and her "bronzed" ego makes for a compelling character study of local celebrity in the face of the next new thing. Being from the relatively small town of Marlboro, New Jersey, Rauch experienced firsthand free food at the mall after a taste of Hollywood success and became fascinated with the concept. That, combined with a love of watching competitive gymnastics, prompted her and her husband to write the film.
But when the duo tried to pitch studios with Rauch as the lead, many wanted a box-office name. The Rauches refused. This was their "baby," she says, and watching someone else play Hope would've "ripped my soul in half." So they took the gamble, put it all on their credit cards until funding came through, and made the movie. It opened the Sundance Film Festival in 2015, and Relativity bought it for $3 million.
However, while the work was finished, the process of getting it seen wasn't. The distribution company went on to declare bankruptcy later that year, and it was back to finding a buyer. Sony Pictures Classics picked it up in September, delivering a visually improved, leaner film that runs 15 minutes shorter, and leaves Hope's lively filth—Olympian gymnastic sex scene and all—intact.
"['The Bronze'] is such a good story of someone and her husband willing to make something happen," says director Bryan Buckley, before admitting he didn't know the two were married during their first meeting. He jokes that if he did, the standard divorce rate alone would've deterred him from the project. "For a while I was also paranoid, asking myself, 'Is Melissa [Hope]? Is this who's at the core of these writings? At home, at night, are they doing this crazy shit?' I kept on waiting for it, like, where is this person?"
Supporting actor Richardson remembers her shock upon first reading the full script after auditioning with Maggie's naive, innocent sides. "I was literally open-mouth drooling," she says, laughing. "People were watching me read this script, and I would get up and pace around holding my mouth, then calling my mom. I was so the opposite of prepared. I remember thinking, Is someone going to let this be a movie?"
What makes "The Bronze" so jaw-dropping comes down to equal parts circumstance (a young woman coasting on her Olympic mediocrity) and bawdiness.
"Writing is the closest thing to making your own dreams come true," says Rauch about creating her shamelessly camp, character-driven story. "It's such a great way to feel like you're not at the mercy of such a hard, hard industry. So many times as an actor you feel beaten up and rejected and there's such a lack of control.… Whether doing standup or writing a one-woman show, it felt like no matter what—I didn't care if five people saw it—[writing] feeds the creative part of me and gets to the goods of why you're doing this."
Luckily this actor's goods involve creative curse wordplay, blown-out blond bangs, sneaker heels, and a red-white-and-blue warm-up suit.
"I only want to write scripts for myself where I'm in a loose-fitting uniform the entire time," she jokes about her on-set wardrobe. "It was the only job I've had where I didn't have to wear Spanx!"
If Rauch is any example to follow, create the roles (and the wardrobes) you want—no questions, no apologies.
Want to read more? Check out our Backstage covers here!