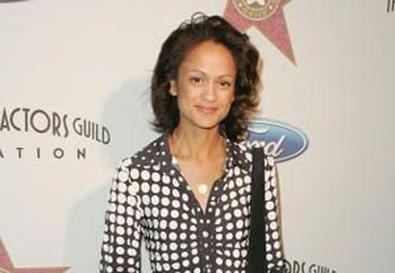 Former Screen Actors Guild 1st vice president Anne-Marie Johnson has called for SAG members to vote against the recently finalized TV-theatrical contract. Johnson, a member of the union committee that negotiated tentative agreements with producers on SAG's TV-theatrical contract and AFTRA's scripted network prime-time contract late last year, criticized new rules within the deals pertaining to air travel and decried the SAG contract as "by far the worst" in guild history.
Johnson also took issue with American Federation of Television and Radio Artists president Roberta Reardon's statement in this week's Back Stage that the flight guidelines in the new agreements are "almost identical" to those found in SAG's and AFTRA's commercials contracts. Under the commercials contracts, employers are required to provide first-class accommodations to actors on any international flights or flights of 1,000 or more miles. The tentative TV-theatrical and scripted network prime-time deals stipulate that for flights of 1,000 or more miles, business-class accommodations must be made, with first-class accommodations provided when business class is unavailable. The new guidelines also create exceptions for flights between Los Angeles to Vancouver, which are more than 1,000 miles, and between Vancouver or Toronto and any U.S. city less than 1,000 miles away. Actors working under the new contracts can be booked coach on those flights.
"The TV-theatrical travel modifications are not similar to commercials whatsoever," Johnson said. "They used to be. But if this TV-theatrical contract…[is] ratified, it's the complete elimination of guaranteed first-class travel, something that we've had for 63 years." She added that traveling coach creates a security risk for actors like herself who "are recognizable but don't have the juice" to negotiate first-class travel on their own terms. "If I'm in coach and I have to use the restroom, I now have to pack up anything that's personal to me and take it with me, because there might be someone sitting across the aisle from me who recognizes me and is curious."
Johnson also claimed that the new flight regulations will exacerbate the problem of productions leaving the United States for international locations.
"If—and I say if—travel is such a huge expense, now they can produce more shows in Vancouver and Toronto, because their cost now is greatly reduced because of this giveaway," she said. "An American union does that?"
A member of the national boards of directors of both SAG and AFTRA, Johnson lost her position as SAG's 1st national vice president last year when her MembershipFirst faction, known for being critical of AFTRA, suffered a landslide defeat in guild elections.
SAG mailed contract ratification ballots for the new TV-theatrical agreement to members on Dec. 10. Those ballots are due to be returned to the guild by Jan. 14. When asked whether she would encourage members to vote against ratification, Johnson replied, "Most definitely."
NOTE: A previous version of this story stated incorrectly that the TV-theatrical and scripted network prime-time agreements allow employers to book coach tickets for actors flying between Los Angeles and Toronto.