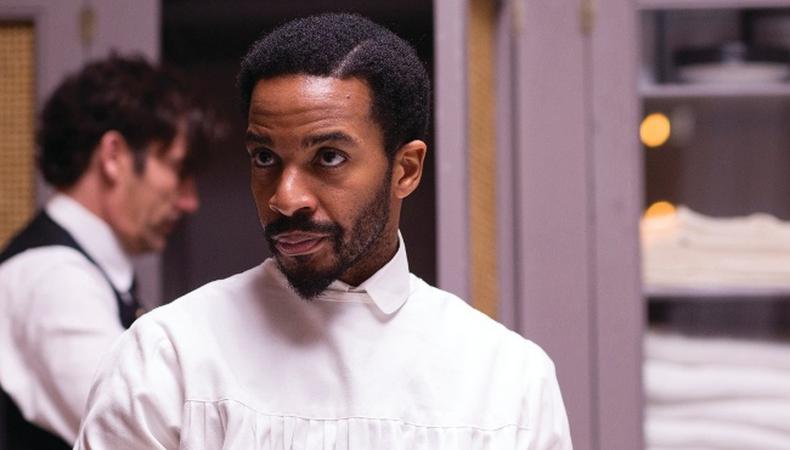 From an early 20th-century surgeon to a troubled FBI agent to a man who may or may not be guilty of murder, these are the actors who killed it episode after episode this year.
André Holland, "The Knick"
To take on Dr. Algernon Edwards, Holland must sometimes say everything with nothing but his gaze. As a black surgeon at the Knickerbocker Hospital in the early 20th century, Edwards' co-workers and superiors expect him to hold his tongue, so Holland's eyes do all the talking.
In this period drama centered on a failing hospital on New York City's Lower East Side, Holland brings quiet depths to a character who fits nowhere yet manages to elbow his way into the places he desires using a mix of calculated reason and quiet ferocity. From the illegal Negro clinic he starts in the Knick's basement to the fights he instigates in his neighborhood to mitigate his rage at systematic marginalization and becoming lovers with a wealthy Caucasian woman, Edwards (and Holland) quickly proves he's a force to be reckoned with. Onscreen, the doctor essentially works at two hospitals simultaneously, corrects would-be fatal mistakes made by other surgeons, and still remains ahead of the game, seeing Dr. John Thackery's (Clive Owen) addiction-fueled deterioration before anyone else is willing to.
His medical advances over the course of the 10-episode season—which include a more successful approach to the hernia operation and a faster way to suction blood using vacuum parts—combined with the surgeon's intuition and tenacity keep him standing toe-to-toe with Thackery long enough to prove his worth. Yet even when he doesn't have to constantly prove himself an equal to his colleagues, Edwards remains uncertain of the security of his place. He has no trouble maintaining a level gaze with his racist co-workers, but he can't meet his lover's eyes when he insists on ending their affair after she aborts their child. Ever pragmatic, he understands that there are factors that no amount of elbowing will allow him to move beyond. For once, Holland's eyes are hidden—making the moment all the more powerful. —Briana Rodriguez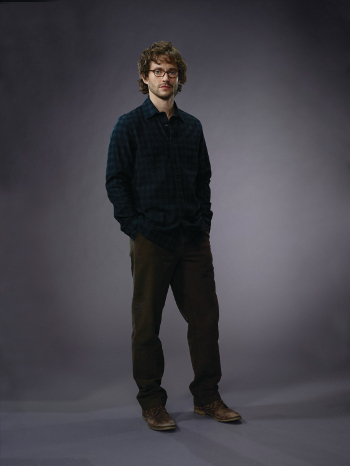 Hugh Dancy, "Hannibal"
More shocking than dead bodies piled on top of one another and superglued together is that so many people still don't know Hugh Dancy is on network television. (Though that patchwork quilt of limbs might have something to do with it.)
The misinformation is most likely due to the fact that the show has never been nominated for an Emmy, in any form…ever. And of the many neglected "Hannibal" parties—creator Bryan Fuller; Hannibal himself, Mads Mikkelsen; Laurence Fishburne—Dancy is the greatest omission.
FBI profiler Will Graham has almost as illustrious a past as Lecter himself; the characters both first appeared in Thomas Harris' "Red Dragon," and Will was later portrayed by William Petersen in "Manhunter," based on "Red Dragon," and by Edward Norton in the 2002 film adaptation. He's haunted by visions of exactly how killers take down their victims, and in order to cope he begins seeing well-known psychiatrist Dr. Hannibal Lecter. What Dancy has accomplished with Will over the course of 26 episodes is what some actors struggle mightily to achieve over the course of their entire careers.
In Season 1, the audience saw Will's complete mental decline, Dancy's morose, sympathetic take on the character laying the groundwork for his moral demise. When Will isn't going crazy and being taunted by his inability to prove Dr. Lecter's guilt, he's making subtle, near silent movements with furrowed brows, forcing the audience to pay attention. Dancy may be one of the few actors on television capable of making thinking into compelling viewing.
Ultimately, Will becomes the type of manipulative knave he so desperately wants to bring to justice. In a fantasy in which he finally ends Lecter's life, Will urges the doctor to admit what he is, to which the psychiatrist replies, "Must I denounce myself as a monster while you still refuse to see the one growing inside you?" But you have to admit, Dancy makes watching that monster grow into appointment viewing. —Rebecca Strassberg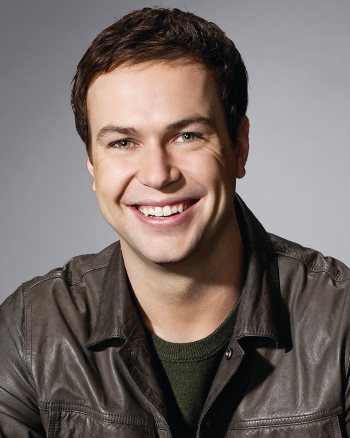 Taran Killam, "Saturday Night Live"
Over the course of its 40 years on the air, "Saturday Night Live" has experienced its share of ups and downs. As accomplished cast members leave and the presence of new faces begins to resemble a revolving door, television's foremost live show relies on innately comedic performers who can carry whole sketches, render recognizable figures hilarious, and make each episode's host look good. In other words, "SNL" needs Taran Killam.
Since joining the cast in 2010, Killam has tackled each sketch handed to him with reckless abandon. Now a repertory member with several recurring sketches, Killam has grounded a gradual shift into more absurdist humor, providing straight-faced characterizations of the most outlandish eccentrics. Behold his fluttery, manic grooving in the "Les Jeunes de Paris" bits. Witness the solemn determination with which he breaks out the "Single Ladies" dance in the ominous "Beygency" short. Revel in the high-decibel zaniness he brings to sketches like "He-Man and Lion-O," wherein he and Chris Pratt make devouring cake and tapping their costumed crotches amusing.
There's nothing funny, however, about Weekend Update guest Jebidiah Atkinson. Killam approaches the foppish 1860s newspaper critic with a seriousness that makes every joke land hard. He pauses for dramatic effect, often longer than necessary, after panning the various movies and plays under review (" 'Annie Hall'? I'd rather let Woody Allen watch my kids than watch this movie again!"), glowering at the camera with an unflappable stoicism.
Killam also boasts impressions of celebrities as diverse as Michael Cera, Brad Pitt, and Adam Driver, portrayals that demonstrate the finesse of a skilled Method actor. The precision of his Matthew McConaughey can be heard in the smarmy drawl of each word: "What is film? What is TV?" he asks. "They are square." His Christoph Waltz is downright eerie, all wide grimaces and flaring eyeballs. And nowhere is his mimicry more uncanny than in "Carrey Family Reunion," when Killam produces a spot-on impression of Ace Ventura, his berserk "All righty then" out-Carrey-ing Jim Carrey himself. It's a symbolic moment, a changing of the comedy guard, and Killam handles it effortlessly. "SNL" needn't worry while his tenure continues. —Jack Smart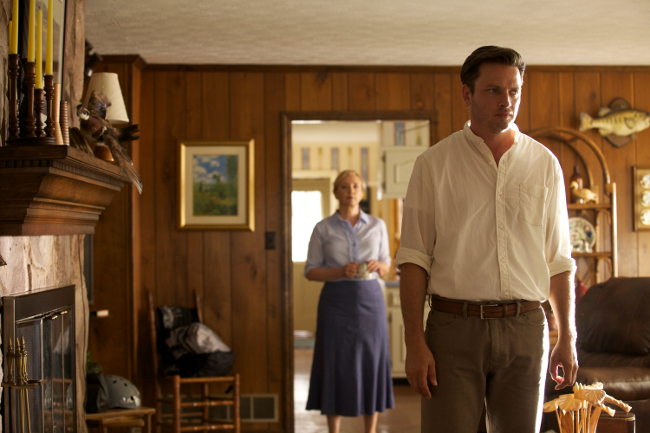 Daniel Holden, "Rectify"
On Sundance's "Rectify," Daniel Holden is freed after 19 years on death row when DNA evidence fails to link him to the rape and murder of his high school girlfriend. Returning home to Paulie, Ga., he attempts to resume his life amid a community not inclined to forgive or forget. Aden Young delivers a carefully measured, complex performance as a man who is a study in contrasts and contradictions. After two seasons, Daniel's innocence is still in question, and watching Young navigate his way through the show's intricate character study in guilt and redemption has been disarmingly satisfying.
Despite trying to live in the present and experience all things anew, a sense of deep anxiety follows Daniel everywhere. Much of this is communicated in silence—in a glance, a gesture, a flutter of eyelashes, a penetrating stare. Young's eyes don't give us access to Daniel's soul; instead, they reflect the overwhelming breadth of the world he's been catapulted back into. The sense of otherness and solitude is what makes Daniel so compellingly sympathetic and it is also what makes Young's performance so intoxicating. Young must be both present and aloof, reacting to this modern world with wonder and terror, and he nails both aspects with a quiet dignity.
The question of guilt or innocence also looms large in Young's portrayal. Beneath the calm exterior, the molasses-like drawl and well-mannered gentleness, is a sense of simmering rage and a tendency toward unexplained eruptions of violence. Is this a result of the brutality he endured in prison or was it what fueled the murder in the first place? What makes Young's performance so riveting is it could be both or it could be neither. "If I say I did, will you let me go this time?" Daniel says in this season's climactic debriefing, and Young's delivery conveys a whole world of possibilities: defeat, guilt, remorse, obedience, relief, apathy. So which was it? Only time—and, thankfully, a third season—will tell. —Mia Gomez
Inspired by this post? Check out our television audition listings!