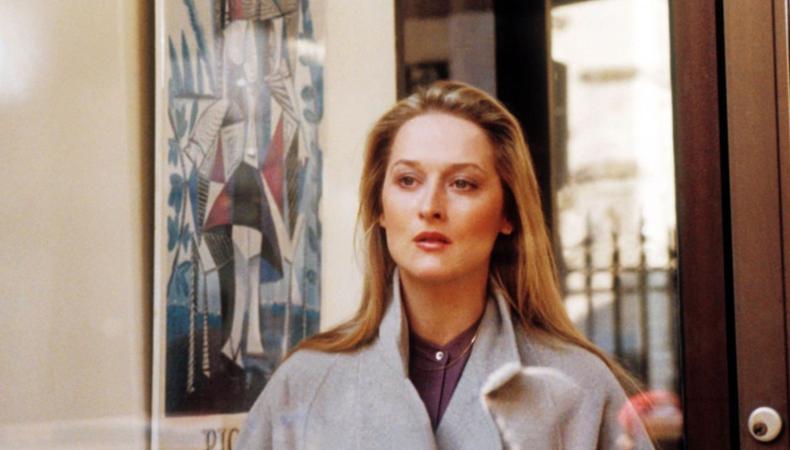 You may be aware: It's hard to break into acting. In fact, some people say it's harder today than ever before and one of those people is Meryl Streep.
Earlier this month, the 21-time (!) Academy Award nominee sat down for a conversation with Stephen Colbert and opened up about why she doesn't envy those currently on the hunt for that big break.
"I recently talked to a very wonderful casting director, and he said that he was casting the [2015 Broadway revival] of 'Spring Awakening,' which is a very young cast," Streep said, according to NJarts.net. "They had been asked not to see anybody who didn't have more than 5,000 followers on their Twitter site."
Streep goes on to point out the irony that, in her early career days, you pursued theater as a means to emerge as an actor.
"In my day, the way you would break in is to be seen in a play," she explains. "You'd do anything. You'd wait on tables, sleep on the floor of your friend's apartment. Now, apparently, if you want to be in a play, you, I guess, do something on YouTube that makes people want to look at you. This is a world that I don't understand."
Elsewhere in the conversation, Streep also thought back to the deep insecurities she felt at the onset of her career and, as so many conversations these days do, it turned to "A Star Is Born."
"[I thought] there was no way I was gonna be a film actor… that wasn't even an option… because my nose was too big," she says. "I've just seen 'A Star Is Born,' and I so related to that."
If ever there were a circumstance when someone should win an Oscar for just seeing a movie, this is it.