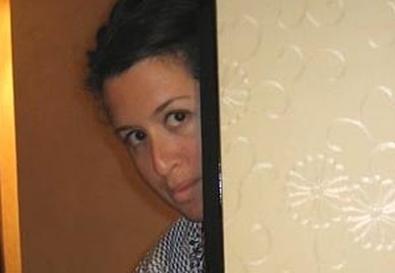 Marisa Ross knows comedy. And she loves it.

The Los Angeles–based casting director for the hit CBS series "How I Met Your Mother," Ross is also casting with Alyson Silverberg the Fox pilot "Iceland." Her past projects include the TV comedies "The Winner," "Greek," "Campus Ladies," "Romantically Challenged," "The Showbiz Show With David Spade," and "Tracey Ullman's State of the Union," as well as numerous pilots.

When she was studying acting and directing at the University of Arizona, Ross didn't realize how much she would love casting. But after moving to Los Angeles, a friend suggested that she intern with Robert Ulrich at Ulrich/Dawson/Kritzer Casting, and he became a mentor as she worked her way up, eventually becoming his associate.

She then bounced around as an associate for casting directors such as Ronnie Yeskel, Megan Branman, and Lisa Fields, before meeting Silverberg in 2006. One week after deciding to partner, they got a pilot, and they've been working together ever since.

Finding the Funny People

Over the course of my career, I've decided to focus on comedy. That's what I find that I do best and what I enjoy the most. Casting is a hard job, and if you don't love it, it's a really hard job. I love comedy. I love to laugh. I love it when people make me laugh.

To find funny actors, I go to a lot of shows. I even made sure I saw a bunch of comedy shows in Chicago while I was there this summer, so I could get to know those people. I'm also a huge FunnyorDie.com fan. I pull people off of little videos and vignettes like that all the time. I find that funny people know how to make funny stuff.

In the Room

For each role I cast, I get 1,200 to 2,000 submissions. If you actually get that audition, you're one of very few. Your job is to audition well. View every audition as its own performance. Go in and rock it! Make choices. Know the material. That is your one little moment. Walk away, whether or not you book it, knowing you did it to the best of your ability.

We have a great synchronicity in our office. I love casting "How I Met Your Mother." For that show, actors come in for just me and Jessica Ross—my sister, who is also my casting associate—and we put people on tape. The nice thing about that is we can do it over a couple times until we get the perfect take. If I see a glimmer of something in you that you're great for this role, I give you notes, we adjust, and we do it until we get the right take.

Not to toot my own horn, but I will give you 100 percent when I read with you. I read with the actors because I really feel like I can give them something back. I like actors. I let it show that I like actors. I like to improv with improv actors. Although, if I'm funnier than you, then we have a problem.

My biggest tip is be creative without feeling like you have to change the lines. Comedic people are very inventive. They sometimes feel that adding their own joke at the end of their scene is helpful, but it's not. You need to do what's on the page and make that funny. It sounds logical, but you wouldn't believe how many people come in and feel like they should add stuff to it. It's about being creative without really changing it—how to make those words funny.

Always be yourself. When I was partners with casting director Matt Skrobalak, we worked on "Campus Ladies," an improv show for the Oxygen network. One of the roles we were casting for was this super-handsome dorm R.A.—that's what the breakdowns were looking for. Then we met a funny kid named Jonah Hill. He was brilliant, funny, and not at all what the breakdown said. Even so, we brought him to the studio test, and they cast him. By year two, he was already on his way to being a big star. He got that role regardless of his type because he was so special. That's a big message right there.

Pet Peeves and Paper Cuts

My biggest pet peeve in the world is when actors say, "Can I have a minute?" I don't understand it. You're not about to do a crying scene. You're coming in for comedy. I don't know where actors learn it. It's very, very odd to me for a comedy show. You've been waiting outside, you're prepared, so come in and say, "Let's go for it. Let's have fun."

Here's something else you should never do. I was casting a female role for "How I Met Your Mother." This actress was reading with me, and Jessica was taping. The sides for this role were very thick—like, six pages. In the scene, she says, "Get out! Get out right now!," and then it says in the stage directions that her character picks up a vase and throws it. The actress said the line, rolled up her sides, and she chucked them right at me. Jessica tried to stop them, but they hit me and paper cut me all the way down the face. I literally was like, "Oh. My. God." She sliced me from forehead to chin. I had a line on my face for five days. But this should tell you who I am as a casting director: I didn't wipe her from the tape, because she was really good.

Love It

As an actor, you have to love what you do. If you don't love everything about the process of being an actor, then don't do it, because it's a heartbreaking profession. You are constantly rejected and you don't even know why. That's how I feel about casting; it's a really hard job. If I didn't absolutely love it—and trust me, I'm a smart gal—I'd do something else.