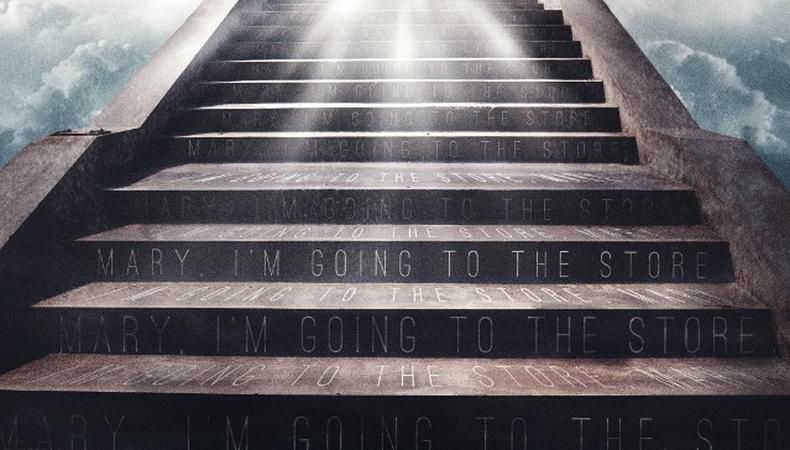 When so much of what makes acting great is ephemeral, it can be a relief to grapple with something more concrete and obtainable, such as memorization. Everyone has to do it, and unless you're Marilu Henner and possess terrifyingly thorough total recall, learning lines is generally no fun.
Technology can help—specifically the iPhone app Scene Partner, which takes a digital script and allows users to add voices to roles and highlight their own character. But that can take one only so far. Real memorization requires something more than an app. The No. 1 method? Emotional attachment.
"The more personally meaningful the lines are, the easier they are to remember," says actor and teacher Tony Noice. "The other half of it is what we call 'active experiencing.' If you really use lines to affect the other actor, if we're trying to feed off the reactions of the other person, that's the greatest thing for locking in the memory trace." Quoting Michael Caine, Noice says, "You take it off the other actor's face!"
Noice, alongside his wife Helga Noice, a psychology professor at Elmhurst College in Illinois, has spent over two decades using theater arts to study the improvement of mental aging in older adults (he teaches, she gathers data for research from classes), so the pair knows a thing or two about memory. They maintain that building an emotional connection to the work, plus a deep analysis of why specific words are being used, will encourage a strong grasp on dialogue.
Word specificity is a tool acting coach Renee Rodriguez also uses in her sessions. According to her, reciting lines verbatim reveals who your character is while honoring the words a writer has tinkered with, perhaps for years.
"Let's say your character says, 'Mary, I'm going to the store,' " Rodriguez says. "What's the difference between that and 'I'm going to the store, Mary?' A different cadence; in that is a different character."
Rodriguez, who's been training actors for nearly 20 years, looks to verbatim rehearsal as her main technique to help find character. "I'm not a huge fan of writing out your lines or recording them and listening to them and repeating them over and over," she says. "I'm a fan of rehearsing, going through, figuring out your trigger, and using rehearsal to deepen that."
But strict adherence to script isn't the only way to remember. Actor Davi Santos ("Mr. Box Office") finds added layers in his lines with physicality and free association. When memorizing, he actively incorporates his body into the process.
"I'm putting it in a physical space. [Lines] jump from the text to the world in front of me," Santos says, "and actually getting up and putting it in your body gives you muscle memory. It's the opposite of rote—you're not just saying it over and over again."
Santos' other method for memorization uses something more intangible: free association. "Using what comes into your mind and then just saying whatever comes out, and continuing through the entire piece like that is a different kind of exploration," he says. "You're using your imagination and end up memorizing it without ever planning it; you're allowing it to happen and not mechanizing it."
Then again, maybe "The Young and the Restless" star Eric Braeden—who once filmed 62 pages of dialogue in a day—is right when he says, "What do you think makes professors so interesting? They repeat the same shit over and over again. So if you learn it, you repeat it and repeat it and repeat it."
Want more tips? Check out this video:
Inspired by this post? Check out our audition listings!