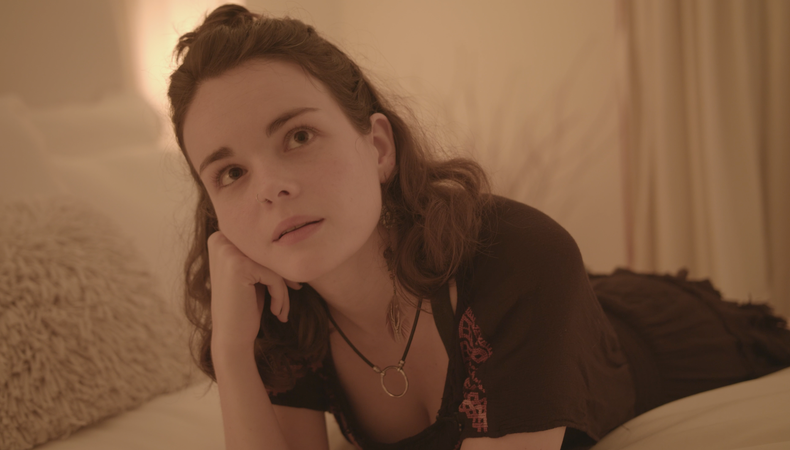 The following Career Dispatch essay was written by Micaela Wittman, who stars in, co-wrote, and co-directed the feature film "Clairevoyant."
It's pretty well-established that pursuing a career as an actor is hard. I auditioned for what felt like eons before ever considering making my own movie. I felt that doing so would brand me a failure—not good enough to book something on my own.
But when I started making my own films, I found the exact opposite to be true. I got offers to sign with big companies and a great distribution deal, and I'm now in the running for bigger roles than ever before. I also realized that a lot of my favorite actors end up producing their own projects and creating their own dream roles. If it's good enough for Tom Cruise, it's good enough for me, right?
"If you think you suck at writing, just start by trying to tell the truth. Tell a story about something that happened to you."
A question I am asked frequently is: How did you find money to make your film? My answer is: I didn't. After years of waiting for a chance to be a "real actor," I couldn't stand the idea of waiting even longer to secure funding. So my solution was to find a genre and plot device that was as low-budget as possible. After six months of production, the final price tag was $3,000—and honestly, I feel like my co-director Arthur De Larroche and I could've cut even more corners if we needed to. If you have an iPhone and an idea, you can be a filmmaker.
If you don't think you can make your own project because you're bad at one thing in particular, find a friend who can fill in the gaps. There are people out there who will want to collaborate with you. Instagram, Backstage, and Mandy are all great resources. There are so many like-minded people out there who are also waiting for a chance to show off their talents; you just have to be willing to go out and find them.
If you think you suck at writing, just start by trying to tell the truth. Tell a story about something that happened to you. Write everything that comes out with no filter, and then cut out half the dialogue. Let the silence tell the story. Dialogue is tricky, and I learned the hard way that half of my clunky exposition is bound to get cut out in the edit.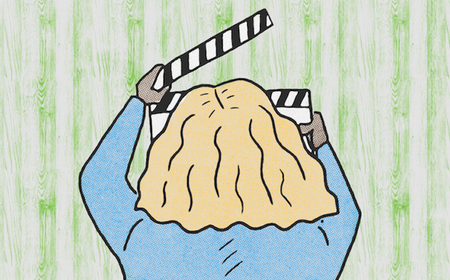 How to Make an Indie Film
I know it's daunting to feel so small in such a big world. Technology has made it so that there's more media than ever. But the good news is that you can be a part of that rush. It has helped close the gap between studios and independent films. At the end of the day, my movie's going to end up right beside the next big Marvel release on streaming.
Your future is nobody's responsibility but your own. You must take your career into your own hands, and there are more ways than ever to do that. Sometimes I find myself indulging in the struggle, clinging to it for control because it's the only thing that feels real in an often abstract and immaterial field. But ultimately, the best thing you can do with that feeling is to let it fuel your art.
The challenges that come with filmmaking are much more tangible than the ones that come with acting. After two movies, I've drained my savings, gotten into fights with my co-director, rented the wrong camera package, lost footage, and so on. But with acting alone, you're often marooned on an island, left to ponder if you even have a future. That physical challenge of filmmaking was a much-needed reprieve from the day-to-day experience of not knowing, twiddling my thumbs, and taking stabs at trying to fulfill someone else's vision for a character.
Don't get me wrong—I'm still holding out every single day for my dream role to be dropped in my lap. But until then, I'm making my own dream roles, and that's OK. In some ways, it's even better.