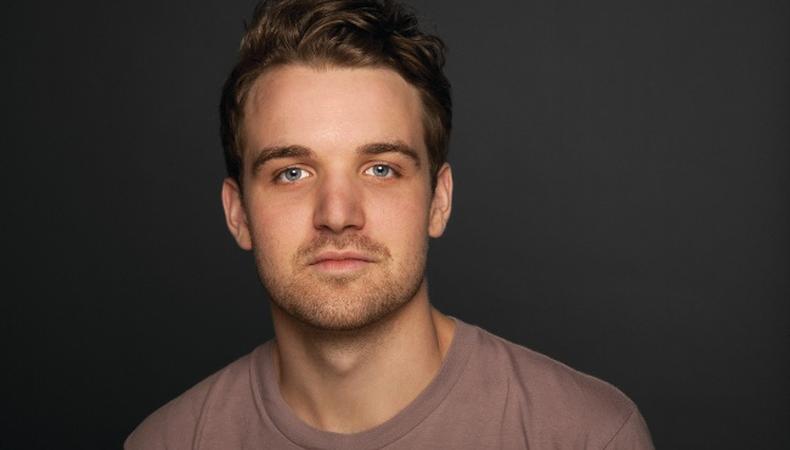 Twenty-five-year-old Micah Stock finds himself treading the boards alongside Broadway regulars such as Nathan Lane, Matthew Broderick, and Stockard Channing in Terrence McNally's smash revival of "It's Only a Play." But like any actor, his journey there was the result of baby steps and hard work (and reading Backstage!).
On getting the part of Gus.
"I had one long audition in the sense that I did a play of Terrence's last fall called 'And Away We Go.' I had auditioned for that and we established a really great working relationship. Nathan Lane and Jack O'Brien saw that play and they all sort of threw their weight behind me and that's how I ended up here."
On picking up tips from his co-stars.
"They all have such different processes. I try to absorb different aspects of each of them. I had my own way of working, coming into it. Every night I watch for different things and watch Stockard [Channing]. The audience is just putty in her hands. It's an art."
On talking to the press.
"There's a lot for this show. When we first started it was exciting for me, because I'd never got to do that type of thing before. And now sometimes it can be a bit daunting and overwhelming. You sort of end up feeling like you've said the same thing 50 times. You try to find ways of wording it differently or being more eloquent. Like, OK, last time I said something nice about Nathan so I should say something nice about Megan [Mullally] today. It sometimes ends up being a whole other job in itself."
On his character, Gus.
"I came from an acting program [Purchase College, SUNY conservatory] that taught you the thing you have at your disposal, that no one else has, is you. If you just find your own truth, that's going to serve the story of the play. Gus is very different from who I am, but there's a part of him in me. I kind of put myself through a sieve and let that sunshiny, simple, gullible part of me take over."
On Backstage.
"I looked at Backstage often when I started my career. That was a tool that I used. In college I read it just to get a sense of what was going on outside. Now I use it as a resource if I ever have a professional question. For instance, I found a column on tipping your dressers and opening-night gifts, which I did in fact Google. I was too embarrassed to ask anybody else."
On his director, Jack O'Brien.
"Jack is a font of wisdom. He's endlessly eloquent and adores actors and adores the theater. He's also a general in a way. He thinks putting on a play is just as important as being a doctor or saving the world. That energy is infectious. He's a lovely person, too; very quippy and witty. His book, "Jack Be Nimble," should be read by everyone. One, it's fun to read after having known him, because his voice is so unique and you sort of hear it as you're reading it. But also, the work he did with APA [Association of Producing Artists] and how he became the luminary of American theater that he is is very interesting. There's some good dish in it, too."
On advice for early-career performers.
"I've said this a few times; it's my personal mantra: You have to be as kind as you are bold and as bold as you are kind. I think a lot of young actors get caught up in how far away they are from what they want, as opposed to looking at what's right in front of them. If I connect the dots between a tiny play I did Off-Off-Broadway and this, there are these really palpable connections. I did a play a year and a half ago, and an actor who I worked with gave me a good recommendation when they were going to give me the job in Terrence's first play. And then I did that play Off-Broadway with Terrence and it went really well. And Jack O'Brien and Nathan Lane saw that play when not many people saw that play. So you have to look at the thing that's in front of you and do it well and hope that people are going to see you. If you get too caught up with where you're not, you're never going to go anywhere. And make friends with writers. Find great writers and make them think you're great even if you're not, and they'll take you along with them."
Like this story? Read more of our Spotlight On interviews!