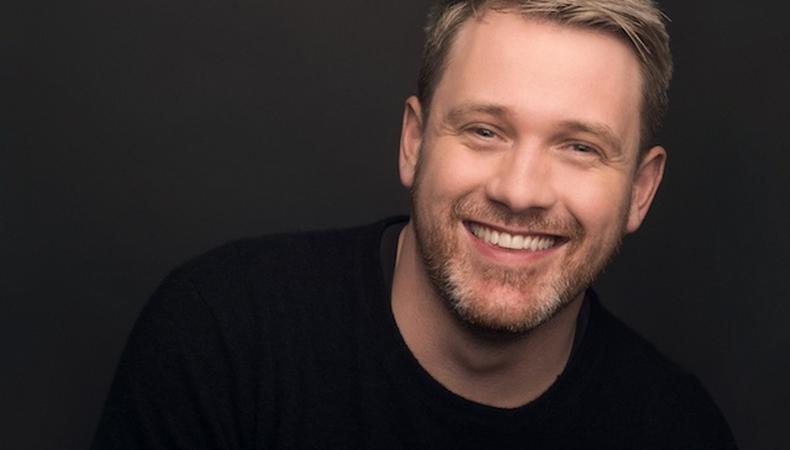 Michael Arden has yet another musical hit on his hands this season with "Once on This Island," which is going into this Sunday's Tony Awards with eight nominations, including best musical revival, best actress in a musical, a number of technical design nods, and best direction of a musical for Arden himself. The multi-hyphenate theatermaker recently joined us for a Backstage Live interview, where he discussed the origins of the show, what he looks for when choosing his next project, and the advice he has for other actors who want to begin making their own work.
Arden traveled to Haiti to research for 'Once on This Island.'
"We wanted to give audiences a really fresh experience and a really honest experience. We wanted to create an immersive Broadway musical, and I think we really did just that. And [we wanted to] honor the place we've set it in and the show itself. We went to Haiti because we were very certain from the beginning that we wanted to create an experience that really honored the people we were portraying and that we were sort of unflinchingly accurate in how we portrayed the world both in methods of storytelling and in design. So we spent some time in Haiti and got to know people there and watched rehearsals for dance performances and were really able to learn a lot and take away a lot from that experience. It's something I'll never forget."
READ: How 'Once on This Island' Star Alex Newell Protects His Show-Stopping Voice
Theater can act as a connective tissue between different audiences.
"One of the things I love most about theater and about making theater is being able to create an environment or a community onstage that is incredibly specific. And oftentimes, I think what is most interesting is a community onstage that is quite disparate from the audience. I think what's wonderful about theater, one of its magical properties is that you can do something that might seem miles away from the life you live as an audience member…. By the end, you hopefully recognize yourself in those people, and I think that reaching across that divide inspires empathy, and I think that is what we are required to do. So I'm so happy that's what 'Once on This Island' is doing this season. It's hopefully inspiring people to care about each other a little bit more."
He looks for theater (and specifically revivals) that inspire faith in humanity.
"First of all, I just have to love the music if it's a musical. I mean, it either gets you or it doesn't. I know the scores that I love singing when I'm singing alone in the shower, or I love, you know, emotional pieces of theater, and if good music can manipulate you, and if you add a good story with that, there's nothing better. It's the highest form of art! So I look for stories and I'm excited by shows that somehow inspire faith in each other, if nothing else. So that's how I set about it. It varies; it ranges from 'West Side Story' to 'Rent.' "
If you're an actor wanting to create, find your tribe—and just do it.
"Create your own work and do your own thing. Really, like, I would credit my entire career as a director due to me being super unemployed as an actor because I worked in a gift shop in Los Feliz—this was before 'Anger Management,' and I was super broke, super down-and-out, selling incence and weird jewelry that said, like, 'L.A. Lady' and things like that. And behind the counter, I said, 'I have to do something.' So I wrote this script and called my friends. So I would say use every moment as an opportunity to make something, and then ask people to do it and make it. And we did it in an alleyway. I see a direct line from that to where I am now. So I would say to find your tribe of people and make opportunities to hold them and uplift them, because by doing that, you will rise, as well. Put your energy into someone else. And same with acting: If you're nervous, think about the person you're talking to."
Ready to work onstage? Check out Backstage's musicals audition listings!