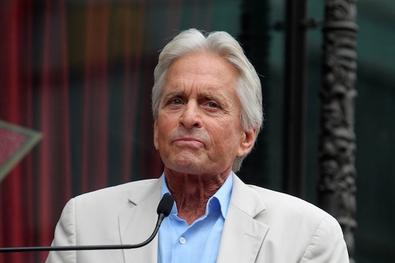 In an interview with the Independent published July 8, Michael Douglas—who's been acting since the 1960s—expressed his feelings about how American actors have changed with the times.
"There's a crisis in young American actors right now," he told the British publication. "Everyone's much more image conscious than they are about actually playing the part."
Douglas blames social media for this shift, saying American actors are more concerned with their images than they are about training and honing the craft.
"There's something going on with young American actors—both men and women—because the Brits and Australians are taking many of the best American roles from them," he added.
The actor, best known for "The Game," "Basic Instinct," and more, also said that Hollywood's current stars aren't masculine enough for today's film roles—with the exception of two men.
"In the U.S., we have this relatively asexual or unisex area with sensitive young men and we don't have many Channing Tatums or Chris Pratts, while the Aussies do," he noted.
Douglas plays Dr. Hank Pym in "Ant-Man" out July 17.
Inspired by this post? Check out our audition listings!