Michael Imperioli wasn't offered the role of Dominic Di Grasso, the sex addict on a dour trip to Italy with his son and dad, for Season 2 of "The White Lotus." He didn't even nail his first audition. When his managers saw his initial attempt, they told him he needed to watch the series before doing it again. "I was like, 'Why do you say that? Did I suck?' " he recalls over lunch at an Upper West Side restaurant. "And they're like, 'You need to watch the show, because you're not really getting the tone.' "
He checked out the first season and realized just how funny Mike White's Emmy-winning satire about the guests and staff at a luxury hotel was. "The first go-around, I really missed out on the humor and how the humor interplays with the tragedy," he recalls. He altered his performance to capture the nuances of White's dialogue; he got the job, and is now part of Season 2's SAG Award–nominated ensemble.
Even with a graying (but still impressive) head of hair, Imperioli continues to be best known for playing Christopher Moltisanti, Tony Soprano's hot-headed nephew on "The Sopranos." The association is so strong that when he appeared on the Jumbotron at a Knicks game recently and the screen read "Actor, 'The White Lotus,' " it caused a minor internet outrage. ("They should focus that anger on more worthy causes, I think," the actor says.)
Not that Imperioli doesn't love talking about his time on the beloved HBO mob drama. He hosts a podcast called "Talking Sopranos" with his former costar Steve Schirripa. (The two co-wrote "Woke Up This Morning: The Definitive Oral History of 'The Sopranos.' ") But he's a man of many creative endeavors. Imperioli fronts his own indie rock band, Zopa; and he's also penned a novel, 2018's "The Perfume Burned His Eyes." He creates deeply personal works across multiple art forms, and "The White Lotus" is a part of that. "Something like 'White Lotus,' where you're really tapping into something close to the bone, internal battles that you can call on real stuff [to portray]—that's very personal," he says. "That's coming from the same source. If I had my druthers, that's all I would do."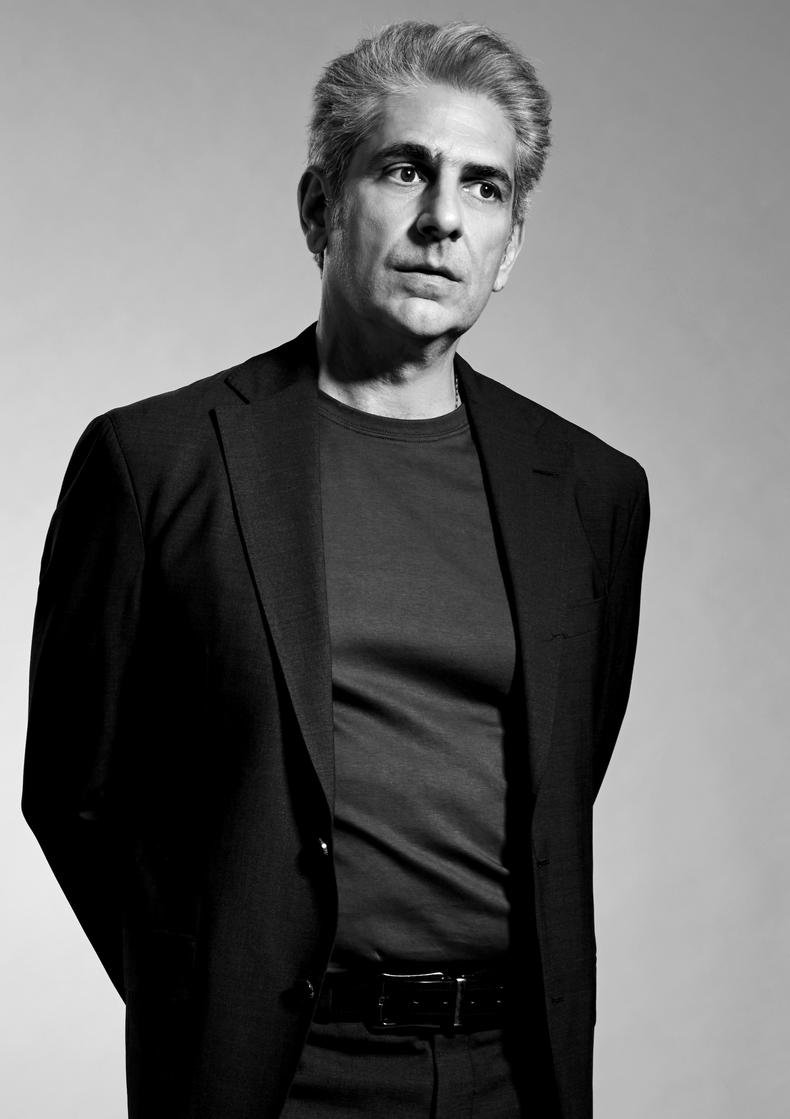 A New York native, Imperioli gravitated toward outsider characters with internal struggles from a young age. He was drawn to actors like Robert De Niro and Al Pacino and directors like Martin Scorsese and Francis Ford Coppola. His passion for acting solidified when he started reading plays in high school, devouring the works of Tennessee Williams, Arthur Miller, and David Mamet.
As abstract as the idea of making a living with acting felt to Imperioli, he decided to make a go of it. "When you're starting out as an actor, you have to be a little bit deluded as to your talent," he says. "I had this idea that, once they see me, they'll know, and they'll give me jobs." It didn't happen quite that way, but he did get to work with one of his heroes early in his career. He was cast in a small role in Scorsese's "Goodfellas" as an aspiring mobster-bartender who pisses off Joe Pesci's Tommy DeVito and loses his life.
"When you have a big success in TV or film, you can get really trapped if you think, All right, now I have to be more successful….You can get really lost that way."
At the time, Imperioli had just come off a terrible experience on the set of 1989 drama "Lean on Me." Director John G. Avildsen was "nasty" to him when the actor got nervous delivering his single line, which had been added during production. Scorsese, on the other hand, sought out Imperioli's input, leading the actor to suggest changing how the props were set up. "Now I'm rearranging the set on a Martin Scorsese movie at 23 years old," he remembers. "That freedom comes out of feeling comfortable, feeling welcome, and the kindness and compassion of somebody who is at the top of the field to someone who is really new. I'll never forget it."
Imperioli seeks to develop fruitful creative relationships with the writers and directors he collaborates with. Roles in Spike Lee's "Jungle Fever," "Malcolm X," and "Clockers" led to a gig co-writing the screenplay of Lee's 1999 film "Summer of Sam" alongside the director and Victor Colicchio. He fell so in love with "The Sopranos" that he wrote a spec script for creator David Chase between the first and second seasons; he went on to write five episodes of the show. Now, Imperioli is working with Chase on the script for a new film starring him and Schirripa (it's not a mob movie, but he can't say more).
After "The Sopranos," Imperioli didn't have much of a plan. "When you have a big success in TV or film, you can get really trapped if you think, All right, now I have to be more successful," he says. "The next thing, I've got to make more money. I've got to be the star of the show. You can get really lost that way. You always have to go back to the drawing board as an actor." He worked on independent and personal projects mixed with mainstream fare like "The Lovely Bones" and ABC's "Life on Mars" and "Detroit 1-8-7."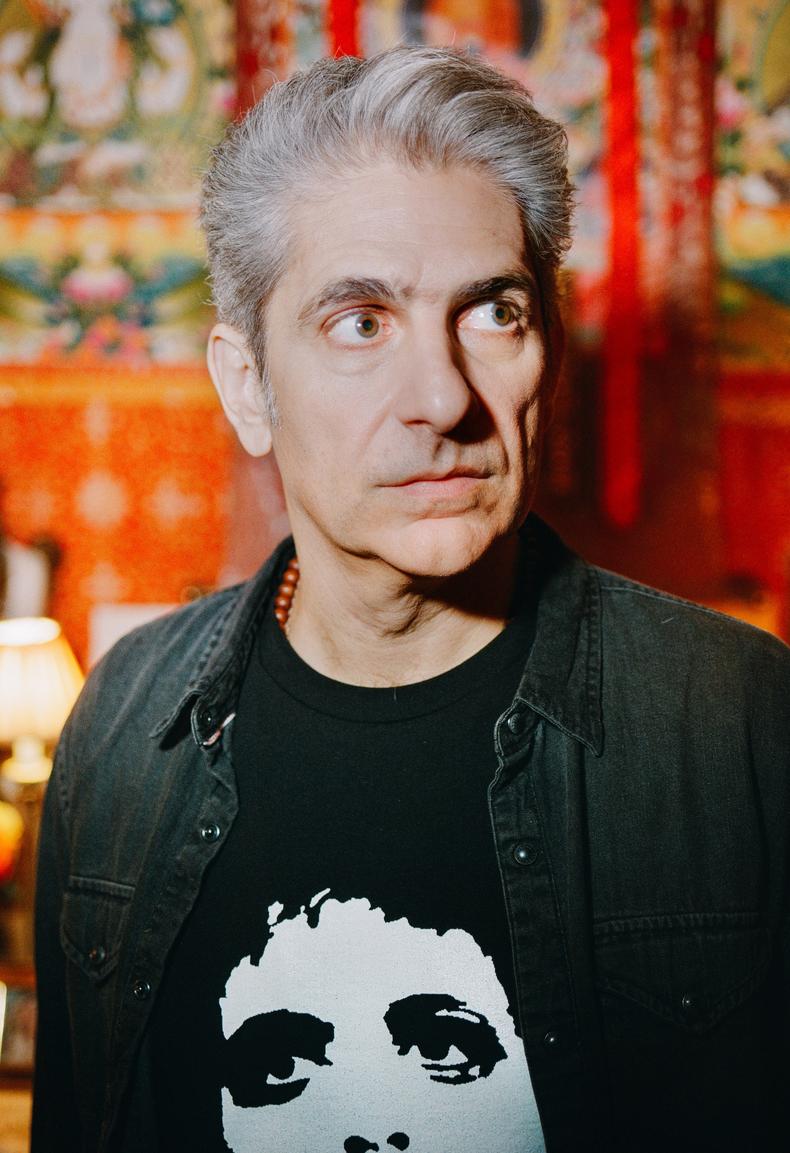 He sees "The White Lotus" as a big step in his career, both in terms of his passion for the art he's creating and the number of people being exposed to his work. His role on the series gave him the opportunity to dig into something that means a lot to him: the turmoil of someone in the throes of addiction.
Amid the sordid characters vacationing at the Sicily White Lotus, Imperioli's Dominic is one of the worst. He's trying to be a role model for his son, Albie (Adam DiMarco); but he's an unfaithful husband who's unable to resist giving in to his basest desires, leading him to sneak sex workers into his suite. "Sex addiction is a tricky one, because of the stigma of it," the actor says. As soon as he got the part, he started speaking with White about Dominic's compulsions and how to best capture them onscreen.
When discussing his approach to the role, Imperioli cites a piece of advice he recently gave at an acting class run by up-and-coming production company Simone Films: "You can't judge your character on your own moral standards, because then you're really limited by saying, 'He's bad' or, 'He's good.' This is just black and white. You have to really get into their own psychology and their pain."
When first approaching a role, Imperioli begins by finding the "emotional parallels" between himself and the character. "Where can I come from in my own psyche, experience, history, life, and emotional life?" he posits.
On the set of "The White Lotus," he was able to both indulge in the scenery and study the material. If you look at Instagram posts from the cast, it's hard not to be jealous of their working trip to the Sicilian seaside. Over time, they grew accustomed to the rhythms of small-town life while on location in Taormina. They'd go to the same cafés and restaurants day after day, and Imperioli and his wife took regular strolls around a local park.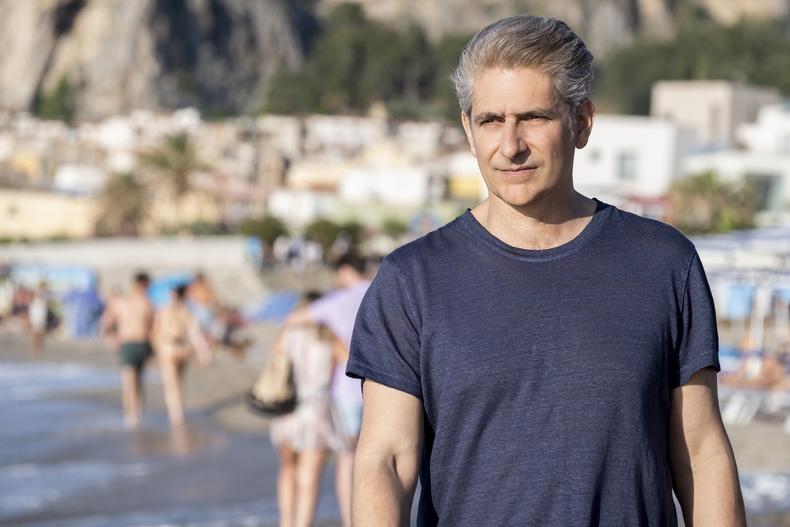 "The White Lotus" Courtesy HBO
The intimacy of the setting meant there were few distractions, so the actors had the chance to hold informal rehearsals. Imperioli would gather with DiMarco; F. Murray Abraham, who plays Dominic's father, Bert; and Haley Lu Richardson, who plays their new pal Portia, to go over pages on the weekends. White didn't request these rehearsals, nor did he attend them. "Mike had enough on his plate," Imperioli says. "We didn't need to bother him. Since we had the means and opportunity, we just seized it."
Imperioli enjoyed being the veteran when it came to his relationship with DiMarco; he hoped to replicate his experiences with older actors when he himself was starting out. "I know when you're young and you meet actors that you know and may admire—or maybe not—it can be intimidating," Imperioli says. "And being intimidated is not a good [headspace] for creativity." (He clarifies that he's not expecting anyone to be intimidated by him.)
He remembers striving to emulate Christopher Walken's egoless attitude on the set of Walter Hill's 1996 film "Last Man Standing." When the cameras needed to capture background players, he recalls the Oscar winner immediately jumping into action so the performers would have someone to play off of. "He would be behind the camera doing his lines and motions so extras could react," Imperioli recalls. "Most stars would never do that."
For Imperioli, acting isn't a competitive sport. "When [other actors are] kind and treat you like an actor and treat you with respect like you belong there, that means a lot and it makes you feel comfortable," he says. "When you're comfortable and not tense, you'll do better work. If Adam is good, it's going to make me better."
The actor says his most "complex" scene on "The White Lotus" was one in which DiMarco's Albie tries to pressure his dad into paying for a liaison with a sex worker (Simona Tabasco) they've both been intimate with. "I like to play with levels and play with surprising the actor, maybe going further in one direction here and there," Imperioli says. "We did that in that scene a few times."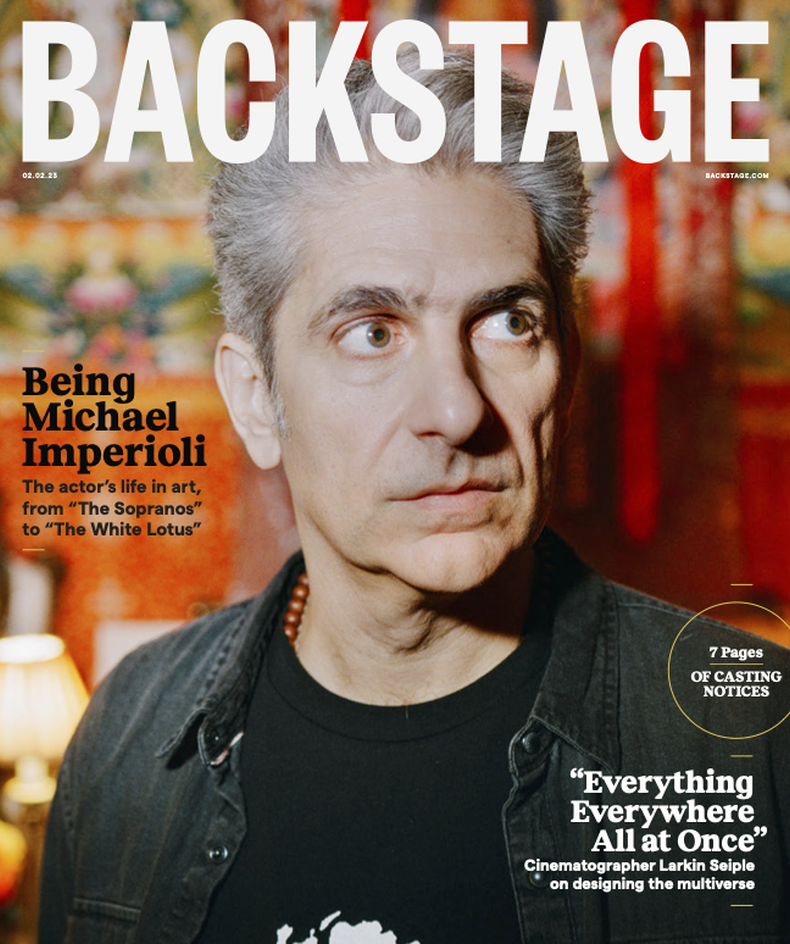 The exchange is almost unbearably tense, but there are laughs to be found in the sheer awkwardness of the situation. Imperioli channels Dominic's disbelief into a perfect deadpan delivery, though he says he tends to think about comedy more as expression of character than a way of speaking. He recalls working with a standup comedian who asked him how to play a line to get a laugh, and he had no idea how to respond. "To me, it's like, you play the truth of the scene," he says.
Soon, he's headed to Los Angeles to shoot the second season of Chris Estrada's Hulu comedy "This Fool," on which Imperioli plays a Unitarian minister running a nonprofit called Hugs Not Thugs. He's also in the midst of developing a pilot for HBO about Buddhism, celebrity, and New York alongside "Barry" co-creator Alec Berg. If it gets made, Imperioli will play a version of himself—once again turning the personal into art.
"If you can tap into and work with psychology and emotion [that are creating a] current dilemma in your life [that you're] working through on some level now, and you can bring some of that into your current work, that's very exciting—as opposed to playing something that you figured out 20 years ago," he says.
It seems the world is slowly beginning to recognize Imperioli beyond his "Sopranos" role. Near the end of our meal, a woman stops by our table to tell him how "fabulous" she thought his "White Lotus" performance was.
Christopher Moltisanti who?
This story originally appeared in the Feb. 2 issue of Backstage Magazine.