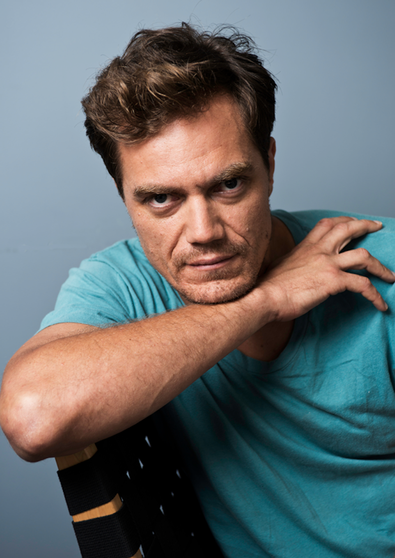 Though it has been said so often of so many that the phrase is virtually meaningless, in the case of Michael Shannon the old refrain fits: He really is an actor's actor. He is a stage performer who just happens to do movies and television, a theater buff who has found his way to the Academy Awards, and a dedicated scholar of the craft for two decades, who at age 38 is just blossoming in the national spotlight—and making his Broadway debut in "Grace."
Already this year, Shannon has co-starred in the summer action flick "Premium Rush," has appeared in the hot Cannes debut "Mud" alongside Reese Witherspoon and Matthew McConaughey, and reprises his role as agent Nelson Van Alden on HBO's acclaimed Prohibition-era drama "Boardwalk Empire." He also just shot his first big popcorn blockbuster, the Zack Snyder Superman reboot "Man of Steel," and found the time to star in and make the big festival rounds with the indie thriller "The Iceman," about a ruthless Mafia assassin.
With so much acclaimed work behind Shannon, there is no better way for the devoted theater veteran to celebrate than a return to the stage with "Grace," a funny, surprising play by Shannon's longtime friend and collaborator Craig Wright.
" 'Grace' is very special to me," Shannon says over a late lunch at Manhattan's John Dory, a few hours before the red-carpet premiere of Season 3 of "Boardwalk Empire." "It's the first time I ever discovered Craig's work. I did two of his other plays Off-Broadway, but I felt his work was significant enough to be on Broadway and have that platform, so we met with producers and made it happen."
That Shannon spearheaded the Broadway production effort is no accident; his commitment to his craft extends beyond reading lines and showing up for auditions. From the beginning Shannon, who came up in the Chicago theater scene after graduating from a theater-heavy high school on the North Shore, was involved in multiple aspects of the business. He created his own theater company, A Red Orchid—which claims Wright as a member—just to generate more opportunities to learn and get involved.
"Grace," which co-stars Paul Rudd, Ed Asner, and Shannon's partner Kate Arrington, tells the story of two opportunistic businesspeople who head to the South to open a chain of Gospel-themed hotels. They meet Shannon's character, Sam, a man who has endured extreme tragedy (or as he describes it, "a person who has had everything taken from him except his own beating heart"), and their collision calls into question ideas of religious dogma and belief. "I was amazed at how many deep psychological issues [Wright] can explore, but it can still be funny and sharp," Shannon says. "It's like you don't know what hit you until much later, and it ripples outwards. I think the election season is a really good time for the play to come to Broadway. There seems to be a collective loss of faith in the general zeitgeist right now and people who claim to be part of a faith-based movement, the sincerity of which seems dubious. There's also the unfortunate convergence of faith and finance and how that's led to a poisonous situation."
Topicality is important to Shannon when he chooses roles, because he says that he is always looking for similarities between his own experience and that of his character. "When I am acting, I don't feel an onus to trick anyone into thinking I am someone else—that's not interesting to me," he says. "I try to bring everything back to what's relatable. I think we all have the capacity to be many different people in our lives. If you look at the illness of multiple personality disorder, that's just an exacerbated version of what most of us do to get through the day. We take on a persona depending on outside circumstances. I'm less interested in make-believe or sheer entertainment than doing something that cuts straight to the heart. I don't traffic in escapism too much."
For all the thought and the hard work it took to go from doing "plays for peanuts with a dash of extra work" in Chicago to playing Superman's nemesis General Zod, Shannon admits to feeling torn at times about his line of work, calling it "a strange way to spend your life." Playing a real-life missionary in Africa for the film "Machine Gun Preacher" left him feeling embarrassed that he was just impersonating a man who spends his days protecting children from militias. But, as he says, "I got to be part of letting the world know about this person and their story and what they've done. [Acting is] not devoid of substance; it just has to be put in perspective."
Shannon's sense of perspective is admirable and is the type of humility about the craft that can only come from staying out of Hollywood and on the stage for many years. When he was nominated for an Oscar for his searing performance in 2008's "Revolutionary Road," it was his first big red carpet event. "When I go to Los Angeles, it's for a day or two at a time, tops," he says. "I rarely shoot there, and when I do, it's in decidedly unglitzy places. It is nice to go to some big Hollywood shindig and shake the hands of people you watched when you were not sure you were ever going to make it. But that's not where I want to spend my energy."
Shannon says that if his performances in "Grace," or "Boardwalk Empire," or even "Man of Steel" ("It might be the best film I've ever made") rattle your comfort zone even a bit, then he has done his job.
"Recently, I played the role of Stage Manager in 'Our Town' at the Barrow Street Theatre," he says. "And that role is all about telling people to wake up, that they should really value their existence and not take it for granted. Even I lose sight of that all the time, and the moral can be like a kite floating off in the breeze. But I want you to have to process it later, long after the play is over. I don't want to waste people's time, because time is precious. People have a right to be entertained, but I want what I do to be something you can't just walk away from."