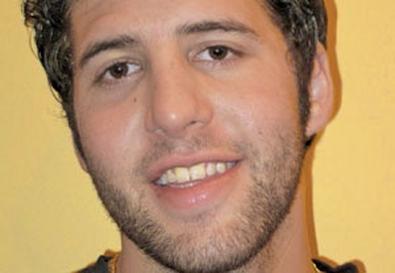 When student actor Michael Wien read a casting notice in Back Stage this year for PMSports.com, a new sports sketch-comedy website, he immediately knew that he wanted to be part of the team. There was one problem, though: Auditions were for female actors only. A second notice seeking video production interns encouraged Wien to apply. "It's a relatively new company," he explains. "I thought I would be able to work on creative projects about athletes and issues in sports. That seemed really fun to me."

"We did want females in particular," says PMSports.com founder and CEO Phillip M. Wells, "but sometimes when you come across great talent or an interesting person, it's worth meeting them. Such was the case with Michael. He has the potential to be a great actor in an upcoming skit."

Wien auditioned at the company's Manhattan studios, where he read a sketch in which he played former New York Giants linebacker Lawrence Taylor calling in to a radio station. Later, he got a call saying he had been accepted as one of the members of the site's acting company. The site launched in September.

But before joining the PMSports.com talent roster, Wien auditioned and was accepted into New York University's Tisch School of the Arts summer graduate acting program, where he studied for three weeks. His class schedule at NYU prevented him from working on any videos for the website until now, but the actor says that he was recently called in to shoot his first sketch.

"I love sports, and I love comedy," Wien says, "so this was perfect for me. Whenever I see a sports- or music-related job in Back Stage I apply, since I've also been performing music since I was 16."

Prior to his experience at NYU, Wien had left Indiana University, where he studied music and writing, after his first year to travel with a friend to Los Angeles and pursue his dream of becoming a rock star. But he grew disenchanted after a year of busking on Venice Beach and sneaking into bars, so he returned to the East Coast to resume an undergraduate degree. Wien enrolled at Ramapo College in New Jersey, where faculty member Terra D. Zandergaw saw his raw talent, became a mentor, and encouraged him to begin taking acting classes.

Wien says he was conflicted about whether to focus on his acting or his music until he realized that he should pursue both simultaneously. While studying acting at NYU, he says, he learned that "a song is a monologue, and you have to approach it the same way. Ever since I started doing that, my music has gotten so much better in performance, because when you sing a song you're a character. It's acting. It blew my mind."

Has Back Stage helped you get cast in the past year? We'd love to tell your story. Be in the weekly column by emailing casting@backstage.com for New York or bswcasting@backstage.com for Los Angeles with "I Got the Part" in the subject line.