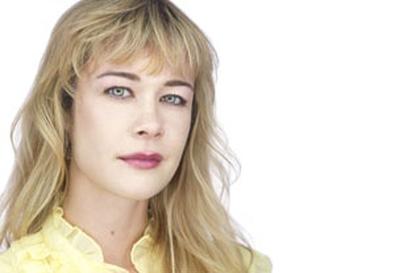 After a seven-month audition process, and after being rejected for the role she submitted herself for, Michal Sinnott was told that her enthusiasm for the project and her incredible dedication had landed her the part of Wendy Whipper in "HorrorCon," a SAG Ultra Low Budget feature film written and directed by Scott Norton.
The auditions began last September, when Norton started contacting actors who had responded to his casting notice in Back Stage. After two video auditions, an in-person audition, and a callback, Sinnott was heartbroken to discover that she hadn't landed the lead. But the director was so impressed by her personality and work ethic that he decided to rewrite another part with her in mind.
"Someone who unselfishly lends their energy to the process can open up new ideas about story and character," says Norton. "In fact, that's exactly what happened with Michal. Her determination and enthusiasm literally made me rethink another role, making it better and far more memorable. That's the one she ended up getting."
Sinnott's willingness to work very hard and her enthusiasm for the film have continued to serve her well during rehearsals and shooting. Because her character is a roller derby girl, Sinnott is now in her sixth month of skating classes and even managed to become an honorary member of the Boardwalk Brawlers, a roller derby team based in Atlantic City, N.J. Members of the team have even worked as featured extras in the film.
Sinnott's career focus thus far has primarily been film and television. She hopes to carve out a career as a leading lady in independent film and thinks this project is a major step in that direction. "I have a lot of confidence that it will make a big splash on the festival circuit," she says. "Once I'm more established, I'd love to be doing meaty roles in Off-Broadway as well."
Aside from "HorrorCon," Sinnott, who is a member of SAG, AFTRA, and Actors' Equity, is also working to produce a feature that she co-wrote and will act in called "Born That Way." "It was a Sundance Screenwriters Lab finalist, and I'm really proud of it," she says. "I have a great director attached, Rob Travalino, who is doing fantastic in his career right now, so I know it's only a matter of time before we see it made."
The experience of working on "HorrorCon" has been overwhelmingly positive, Sinnott says. "Everyone that is involved in the project is class-act, supertalented, and just all-around great people. And Scott is a one-man wonder. I don't know how he does it all." Her husband's support keeps Sinnott grounded as she continues to pursue her career. "My husband, Joseph, is my rock and a huge support in the midst of what is a very unpredictable and difficult industry," she says. "I'm really lucky."
Has Back Stage helped you get cast in the past year? We'd love to tell your story. Be in the weekly column by emailing casting@backstage.com for New York or bswcasting@backstage.com for Los Angeles with "I Got the Part" in the subject line.