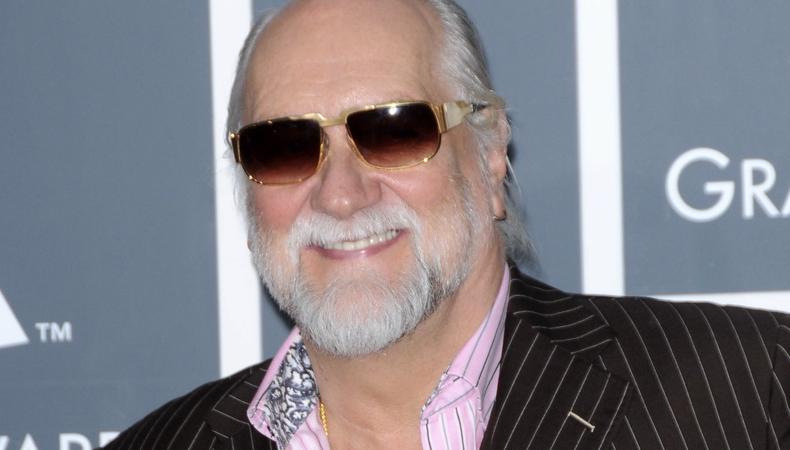 Welcome to Rumorville! Here, you can learn about casting news that's recently broken in Hollywood. Get a jump, and follow the trail all the way to the audition room.
The Rumours are true. Fleetwood Mac fans may have a new favorite show to watch. Several outlets have reported that Fleetwood Mac co-founder Mick Fleetwood is working with Fox to develop a new musical drama series "13 Songs." Want to know more about the project? From who the director is to what the show will be about, here's everything we know so far about this new development.
Mick Fleetwood is Producing and Writing Music for Fox's New Series '13 Songs'
Fox is stepping back into the music drama genre with some help from someone pretty familiar with the subject. According to Deadline, Fleetwood Mac co-founder Mick Fleetwood is reportedly working with the network to develop the series "13 Songs," written by Will Reiser ("50/50") and Jonathan Prince "American Soul"). Fleetwood will write the music for the series, which "which follows rock legend Jasper Jones and his band, The Grift, who once made music that spoke to a generation of Americans, but not anymore. Decades later, after being diagnosed with terminal cancer, Jasper is given only a few months to live. As a final love letter to his fans, he reconnects with his band to write and record 13 final songs and leave his mark on the world forever." "Nine Perfect Strangers" helmer Jonathan Levine will direct the Lionsgate and Polygram Entertainment project. Considering its early stage of development, no further creative team or cast members have been announced at this time.