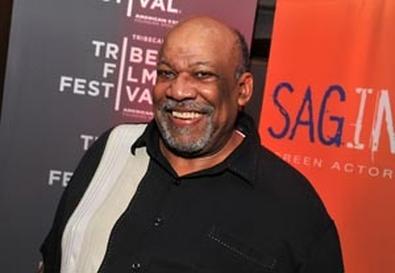 Last month, a group calling itself One Strong Union unveiled a slate of candidates for the Screen Actors Guild's New York division board of directors. The group is comprised of actors formerly aligned with United Screen Actors Nationwide, the party that has for years held near total control of the New York division. At the top of One Strong Union's ticket is Sam Robards, a national board member who is running for New York division president against the current holder of that title, USAN's Mike Hodge. The following interview with Hodge was conducted last week for an
analysis
of the upcoming SAG national election. The transcript of an interview conducted the same day with Robards can be found at
www.backstage.com
.
Back Stage: What was your initial reaction when you saw that you would be facing a challenge for the presidency and that USAN would face a challenge from another slate?Hodge:
When I noticed who it was, I was extremely disappointed. I had not been given a heads-up by anyone in the boardroom that there was any kind of discontent, let alone discontent of that level.
Back Stage: Specifically when it comes to merger but also when it comes to other issues, do you see significant differences between your slate and this new slate?Hodge:
In terms of policy, I see no differences.
Back Stage: If there are no differences in policy, what would you guess is the motivation for this challenge?Hodge:
There's a thought that I have that has to do with them maybe positioning themselves to be the leaders of the new organization. I don't know that that's the case. I have heard that one of the things that they've said is that they have a slate of working actors and that we have dead wood. It strikes me that the people that they're referring to are the people that are background actors. I notice that they don't have background actors on their slate. We do. It is important to me that we represent our entire membership.
Back Stage: Some of the One Strong Union candidates were not nominated by the New York division Nominating Committee. Is the Nominating Committee a useful instrument for the division to use?Hodge:
I would say yes. If you look at the 10 people they have running, five of them went before the Director Nominating Committee and were selected by the Director Nominating Committee. The other five didn't. I think the Director Nominating Committee is a wonderful way to have members vetted. Before I got involved in the politics of SAG, if it wasn't somebody who I knew personally, I didn't know who to vote for. The Director Nominating Committee is a very important way to let the membership know that the individual has been vetted. I was not involved in that process [of choosing whom the Director Nominating Committee endorses]. It's very important that you know that. I laid out a mandate early on, long before we even did the Director Nominating Committee, that it was important that we have as diverse a representation of that membership as possible. That has been and will continue to be important to me, and the Director Nominating Committee is the only way that I can think of that we can do that. Otherwise it's simply a popularity contest.
Back Stage: A lot of the candidates on the USAN slate have a number of years of experience in guild politics. How important is it to have a broad range of experience going into this merger process with AFTRA?Hodge:
It's extraordinarily important. I can tell you from my own experience that it is not possible to understand the inner workings of the organization in a matter of months. There have been a few people who are on the board who have been there for a year or two who are still learning. It is key to being able to really create this merger in a successful way, understanding how the guild works internally, structurally, and culturally. Because the culture of the guild is something that you don't learn just by knowing what the rules are. You learn by being a part of it. And the cultures of the two organizations, SAG and AFTRA—most of us are members of both—but the cultures of the two organizations are extremely different. And I didn't understand myself just how different the two were until recently.
Back Stage: Is it potentially damaging to that process to have two groups that have essentially the same views on merger running against each other for control of the New York division?Hodge:
Not only is it potentially damaging, because I do believe that it could potentially—not necessarily—be disruptive of the process, but more to the point it's confusing to the membership. I've had more than a few letters and calls and emails from people being totally dismayed.
Back Stage: When you go to the One Strong Union website, there is a long list of people who have endorsed that slate. I say this without having confirmed those endorsements, but if, for instance, the New York local president of AFTRA is endorsing your opponents, does that potentially undermine the work toward merger?Hodge:
I can't say whether it undermines the merger process. That depends on how members respond, I suspect. It's regrettable that the sitting AFTRA New York local president would openly oppose the sitting New York SAG president and the board candidates with whom he's running, especially since we are endorsed by the sitting national president, Ken Howard, and secretary-treasurer, Amy Aquino.
Hodge also provided a written statement to be added to this Q&A:
"I welcome any genuine support for merger, but New York members shouldn't be confused about which group has led the way in this crucial effort. USAN's leadership is the reason Ken Howard and Amy Aquino have given us their strong support. They know first-hand that USAN has been central to the tremendous progress we've made toward uniting SAG and AFTRA, and that we're the right team to navigate the critical period in front of us.
"Our members know that USAN hasn't just led the way on merger—we've delivered on many other vital issues as well. The N.Y. state production tax incentives are a prime example, bringing much needed work and putting real money in members' pockets. When New York members take a close look at who's really fighting to protect them—all of them, no matter what their category of work—I'm confident they will choose USAN."