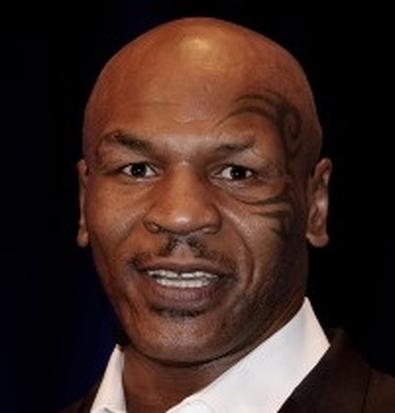 Mike Tyson's one-man Broadway show is hitting the road in February for a 10-week, 36-city tour that will take him to Los Angeles' Pantages Theatre on March 8 for three performances. Tyson announced the tour on Tuesday during an appearance on "Jimmy Kimmel Live."
"After a successful run at the MGM in Las Vegas and on Broadway at the Longacre Theatre with Spike Lee, I'm excited to take 'Mike Tyson: Undisputed Truth' on tour and share it with my fans across the country," Tyson said in a statement released Wednesday.
" 'Undisputed Truth' is my story—I'm giving my all. I'm proud to take the show nationwide, and it's a privilege to continue working with the Nederlander Organization."
"Mike Tyson: Undisputed Truth," directed by Spike Lee, had an 11-day run at New York's Longacre Theater in August. The boxer's show took a critical beating.
The New York Times said it was Tyson "doing little more than relating his well-publicized life story [and] doing so with a clumsiness startling to see on a Broadway stage." In a report on the recently announced tour, the Grey Lady also noted that the tour starts in Indianapolis, where Tyson was convicted of rape in 1992. He's maintained his innocence despite serving three years in prison.
L.A. hasn't a trouble-free city for the former heavyweight champion either. In 2009, he was arrested at LAX after a scuffle with a photographer, but charges were never filed.