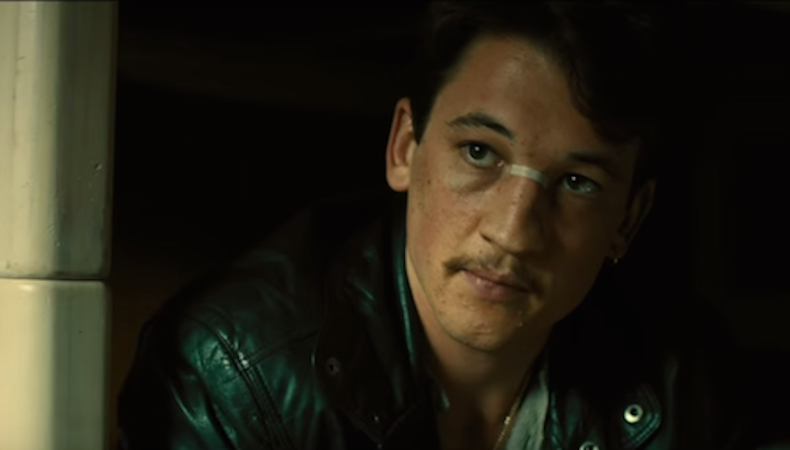 Proving he has a penchant for playing driven men (and doing it well), "Whiplash" star Miles Teller is taking on a new role as real-life boxer Vinny Pazienza in the upcoming "Bleed for This," which just released its first trailer.
READ: "The World's Upcoming Bromance with Miles Teller"
Based on the true story of the former lightweight, light middleweight, and super heavyweight title holder, Teller captivates as a loud-mouth athlete who defied medical odds after a devastating car accident left him with a fractured neck.
"With this severe of an injury, one bump, one fall, any kind of movement, and your spinal cord could sever," warns a doctor in the trailer. In hopes of fighting again Teller's character declines to have his neck fused and instead opts for a risky "halo" designed to hold his head in place until his injuries heal.
The trailer offers glimpses at his recovery process, as well as the impressive cast, which includes a nearly unrecognizable Aaron Eckhart as Pazienza's reluctant coach Kevin Rooney.
Also starring in the Ben Younger–directed flick produced by Martin Scorsese, are Katey Sagal ("Sons of Anarchy"), Ciarán Hinds, and Ted Levine. "Bleed for This" is due to hit theaters Nov. 23.
Check out the full trailer below!

Inspired by this post? Check out our film audition listings!