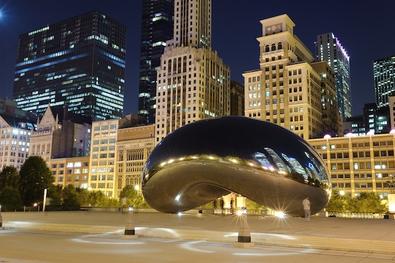 Chicago has family in high places these days, which is good for the city's actors. The current mayor, Rahm Emanuel, has successfully lured TV production to the Windy City with the help of a 30 percent tax credit and the influence of his brother, Ari Emanuel, who is co-CEO of talent agency William Morris Endeavor. Even Jimmy Fallon recently had to make good on a bet and agree to bring the "Tonight Show" to Chicago for the first time since the late '90s.
Local actors are benefiting from the synergy between the Emanuel brothers. Several high-profile TV productions are now calling the city home. USA's "Sirens," NBC's "Chicago P.D." and "Chicago Fire," and Fox's hip-hop drama "Empire" are just a few of the network and cable series shooting and casting locally.
"The last few years have been a pretty steady uptick," Betsy Steinberg, managing director of the Illinois Film Office, says to Backstage. "We've seen a lot of TV business, which is the best for our local workforce actors."
The depth of the local talent pool often surprises productions that come to town, Steinberg notes. Chicago's theaters are able to keep many actors working between their day play and weekly roles on TV. "Features sometimes come to town thinking they're going to cast bit parts here, and then they see how strong the local community is and they end up casting more," says Steinberg.
In addition to the local talent and being able to shoot on soundstages like those offered by the Cinespace Chicago Film Studios, productions relocate to take advantage of the 30 percent transferrable tax credit that is good on all local spending; that incentive could soon be more lucrative.
A bill known as S.B. 1816 is moving through the state Legislature, which would add to the incentive by creating a provision specific to actors' salaries.
"It would apply to just actors—no producers or directors—for roles up to $1 million," Steinberg says. "That's designed to further incentivize projects coming to town, which will incentivize hiring of local actors."
Steinberg was skeptical it would pass before the end of the year. Moreover, SAG-AFTRA hasn't endorsed the bill, or opposed it, possibly because it isn't sure the incentive would go toward hiring local talent or just bringing in a marquee performer from New York or Los Angeles.
But it's not just television that's shooting in Chicago. The city has played host to films ranging from installments of the "Transformers" franchise to "Divergent" to the forthcoming "Jupiter Ascending."
While the blockbusters are being shot in Chicago, downstate independent filmmakers are also looking for talent. Leanne Unland casts from Springfield, and Shawnee Studios Model and Talent Management/Casting works out of Mt. Olive.
Meanwhile in Chicago, casting directors are either moving to town or expanding their businesses. Steinberg notes local casting director Joan Philo recently opened up a brick-and-mortar office.
"We happen to be in a golden age of TV work here in town, but we still see quite a lot of movie work," Steinberg says.
Inspired by this post? Check out our Chicago audition listings!