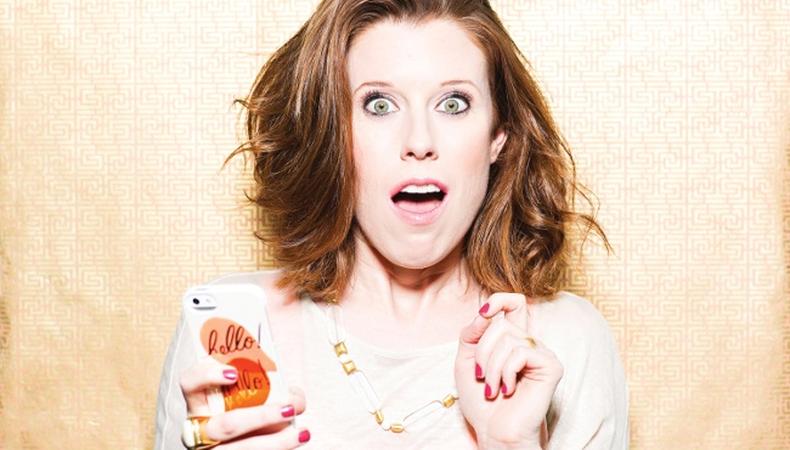 Being typecast might garner some actors steady work, but it can also relegate them to niche genres they may not want to spend their careers exploring.
Stephanie Jackson is a working actor who actually embraces the typecasting conundrum. Despite training at the American Academy of Dramatic Arts in New York, as well as the Upright Citizens Brigade in both New York and L.A., Jackson constantly found herself being cast in the "mom" role on series, including NBC's "Up All Night."
"It definitely was not my first choice of casting when I graduated from drama school," the Tulsa, Okla., native says. "I was in New York before this and then moved [to L.A.], and it's just like, 'Really? That's all you see?' "
Jackson has played all types of mothers—sarcastic, strong, opinionated, cuddly—just not the real-life kind. Still, she decided to take advantage of her pseudo-motherhood.
While attending an acting workshop that touched on YouTube, Jackson became inspired to create a series of her own. "I wanted to stay within my casting, and I knew I wanted something to do with playing a mom," she says. "It was definitely going to be a comedy, but I wasn't sure what that was because I didn't have a baby and I wasn't a mom."
The missing element—motherhood—presented itself when Jackson and her husband started trying to get pregnant. Heeding the maxim to "write what you know," Jackson says, "I was bombarded with a ton of comedic material from my own life and it just became very clear that that was the show."
The premise of "Does This Baby Make Me Look Fat?" is simply Jackson trying to get pregnant by her real-life husband, actor Zach Lewis. With her biological clock ticking, she's on a mission to have a child. Her body, however, isn't as willing.
Episodes revolve around scheduling the best times to conceive, acupuncture as an aid to fertility, and prescription lubrication, among others. "I just think what's funny [is] striving for perfection and then the wheels come just completely off," she says.
Casting was a cinch, as the show stars only Jackson and Lewis. Filmed in their Hollywood apartment, the series began with an out-of-pocket budget. Their initial costs were mainly equipment, including a camera, some lenses, hard drives, and Final Cut Pro X.
Jackson says she puts in about 12 hours per episode, which includes writing, shooting, and editing. She also has Rati Gupta, a writer, proof her scripts and give her notes. After the initial equipment outlay, the only money Jackson spends is paying editor Adam Tyree.
Jackson is now producing the second season of the Web series, and has hopes that it will lead to a television series. Regardless of the outcome, she's proud of her project and likes to see it as a calling card.
The series has prompted audience members to reach out and share their own fertility struggles. "My voice represents the unguarded conversations you have with your best friend," says Jackson.
When Jackson does get pregnant, she plans to write her experience into the Web series. "My audience might change a little, but making funny content around the preparent-parenting world is still my focus," she says. "So I'm hoping my fans will want to go on the journey with me."
Like this story? See more of our Now Streaming articles here!