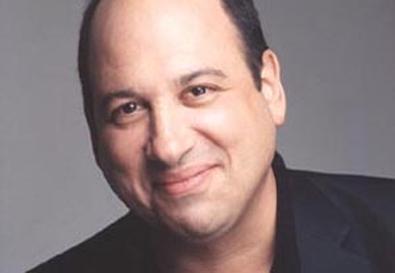 Dear Michael:
I'm a huge fan of your column. It's one of my favorite parts of Back Stage. I love your blunt, practical advice, and I was hoping you could help ease my worries about a probably insignificant issue.
I'm an amateur actress who just graduated from high school. I haven't performed in anything beyond the high school/community theater/church play range yet. I live in a very small area and have attended only a handful of professional or regional theater and college auditions in larger cities, about an hour or two away from my hometown. I've been told by local voice and theater teachers that I have a "classic, old-fashioned" look (I have bobbed blond hair, brown eyes, very fair skin, and I'm tall and average weight). I have a lyric soprano voice that fits very naturally into the musical ingénue/idealist roles. However, outside of school, I have only worked at one community theater in my area, with three or four different directors, and in every musical I've ever been in, I've always played the character who's supposed to look older—sometimes even ugly—and who normally sings in the mezzo-soprano or brassy alto range. Though I always enjoy an acting challenge, I feel like these roles are hurting me rather than helping me.
At one college theater audition I attended, the teacher questioned why I was so miscast and had played all of these older, mostly alto roles, when she couldn't see me playing anything but a young, innocent soprano. I felt strangely guilty, like it was my fault I hadn't been cast in her idea of the "correct" roles. However, these roles are the only ones I have to list on my résumé, and strange or seemingly miscast credits are better than no credits at all, right? Will this turn into a problem that could hurt my chances at future professional auditions? Or am I being a typically overdramatic teenager, who hasn't been cast in enough shows to even dream of complaining about being miscast yet? (I admit, all of these roles were cast by the same directors at the same theater.) Should I wait and see what types of roles I'm asked to play in the future before I really start to worry?
—Concerned About "Correct" Casting
Wellsburg, W.Va.
Dear Concerned:
We're always honored to hear that people—especially young aspiring actors like you—value the advice we dispense through The Working Actor. We take that responsibility seriously and hope always to give helpful answers. So thanks for the vote of confidence.
I love that you have the self-awareness to list among the possibilities that maybe you're being a typically overdramatic teenager. It's true that people your age tend to make perfectly manageable things huge. And actors your age? Forget about it. Drama for days. You young thespians are even more inclined than "civilian" teens to declare things tragic that are simply inconveniences or minor hurdles.
So, no, this isn't a crisis. But I do think your concern is legitimate. From your description of yourself, I understand you to be more of a leading-lady type, and at the moment your résumé may be confusing to people. And as you've discovered, confusing people can be bad for business. However, one advantage of your youth and inexperience is that you have time to fix the problem. Here are a few suggestions:
1) Make it your mission to rack up a few credits that more accurately reflect your type. Whether it's at school, at church, in community theater, or someplace more professional, keep a watchful eye out for all opportunities to shape your résumé, rather than being at the mercy of someone else's shortage of character women. That might mean turning down roles that are against type. You have enough of those. Next time you're offered one, don't take it. It doesn't sound like they're doing you much good. Once you've amassed a few credits that better suit your voice and appearance, the character roles will become pleasant surprises on your résumé that show you can do more than what meets the eye.
Now, make sure you're right about your type. You might be somewhere between leading lady and character woman, in a category we call "sidekick" or "best friend." These are actors who, while perfectly attractive, aren't quite the leading-lady type, even though some of their roles are leads. Some examples in musical theater are Ado Annie in "Oklahoma!," Adelaide in "Guys and Dolls," Irene Molloy in "Hello, Dolly!," Tess in "Crazy for You," Sally in "Me and My Girl," and Smitty in "How to Succeed in Business Without Really Trying." If that's you, you need to make sure you're turning down only the roles that are more extreme characters and not passing on roles that fall into this perfectly fine category.
2) Have a really good answer ready for when someone questions you about your credits, as the teacher at the college theater audition did. I think you could simply say, "They had a lot of leading ladies at that particular theater, so I ended up playing the character roles, since they said I had the range to do it." Uh-oh! See what I just did? Suddenly you're the heroine who took one for the team, pinch-hitting and knocking it out of the park while the frilly divas, limited to their ingénue roles, minced around the stage warbling vapid love songs. Or you could just laugh and say, "I honestly don't know; I've been trying to figure that out" and leave it at that. Just don't apologize or show embarrassment. Make it a positive.
3) I don't recommend this, but I like to present all the choices I can think of. You could lie. You could keep the same credits but change the roles to the ones you should have played. It's very rare that anyone checks these things, unless they know someone at the theater or school where you performed. On the other hand, it can be embarrassing if they do. And really, it's not cool.
4) You could try to become a character woman—gain weight, dye your hair, work on your belt, etc. Also not such a good idea, as you'd be competing against girls who are far more charactery.
Bottom line: Follow my first two suggestions and ignore my third and fourth. Hone in on parts that suit you—and don't panic! You've barely begun your career, and you've been wise enough to identify a potential problem early on. So I say, good for you. Now, leave Gooch to the Gooches and start "typing" yourself.