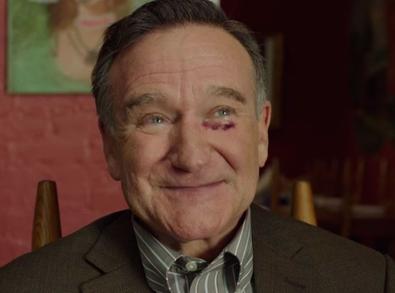 With over 40 flicks hitting theaters in July, it's not likely you'll make it out to all of them so make the ones you do see count! We're excited to see big-budget, buzzy movies like "Magic Mike XXL," Marvel's star-studded "Ant-Man," and "Paper Towns," starring Nat Wolff and Cara Delevingne, but if you want to see a few other films everyone will be/should be talking about, check out these six trailers below!
"Amy" (July 3)
This documentary film from director Asif Kapadia chronicles the life and career of late singer-songwriter Amy Winehouse, famous for her hits "Rehab," "Tears Dry On Their Own," and "Back To Black," among others. The Grammy-winning artist never thought she'd be famous, and "just wanted to be loved," according to the film's trailer. See a preview of the heartbreaking story below.
"10.000 Km" (July 10)
This Spanish film follows a couple's long-distance relationship after Alex (Natalia Tena, "Game of Thrones") receives a scholarship to study in Los Angeles, leaving her boyfriend, Sergi (David Verdaguer), in Barcelona. The two communicate over video chat and through other means, but with 10,000 km between them, their relationship begins to crumble and they must learn how to maintain.
"Tangerine" (July 10)
Sean Baker's "Tangerine," about a working girl storming through Los Angeles on Christmas Eve in search of the pimp who broke her heart, was shot entirely on an iPhone 5S, using an $8 app called Filmic Pro. As if that's not reason enough to see it, just check out the trailer and get a load of its hilarious protagonist Sin-Dee.
"Boulevard" (July 10)
If you want something to send chills down your spine, watch the trailer for "Boulevard," Robin Williams' last role, below. If not, keep scrolling onto the next July release. The late actor stars as Nolan Mack, a husband who's forced to confront his true self when a younger man brings out his sexual desires. A must-see for fans of the great Williams, he's supported by Bob Odenkirk, Kathy Baker, and others.
"Trainwreck" (July 17)
If you haven't noticed, 2015 is the Year of Amy Schumer, and you don't want to miss out on "Trainwreck." Written by Schumer and directed by Judd Apatow, the film follows Amy, a commitment-phobic career woman who realizes she just might have to face her fears when she meets a great guy (Bill Hader). This is Schumer's first leading feature film role. Check out the hilarious trailer below.
"The End of the Tour" (July 31)
Starring Jesse Eisenberg as journalist David Lipsky and Jason Segel as famed author David Foster Wallace ("Infinite Jest," "A Supposedly Fun Thing I'll Never Do Again: Essays and Arguments"), "The End of the Tour" follows the two characters on one of Wallace's book tours—the journey later becoming Lipsky's book "Although Of Course You End Up Becoming Yourself: A Road Trip With David Foster Wallace." Widely considered one of the greatest young American writers, expect an insightful portrait of Wallace in this moving film.
Inspired by this post? Check out our film audition listings!