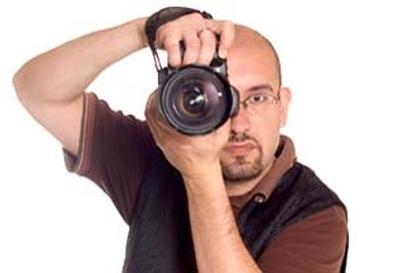 Sara Corwin
Los Angeles
In my opinion, the most important thing an actor can do to ensure a good session is to show up promptly and prepared. If you have to, show up early and wait in your car. Running late creates stress and takes time away from your session and is unprofessional. It puts photographers in an awkward position, because then they feel rushed and can't work the way they know is the most effective. As for preparation, please have all of your clothes ready the night before. That means clothes that you know look good on you and that you like to wear -- pressed and ready to go. You should not be running around the morning of your session picking up clothes from the dry cleaner, which might not be ready or done the way you want, and you should not be shopping. Good preparation is deciding on your clothes ahead of time and having them ready. I prefer when actors bring a lot of clothes to choose from, but please don't show up with your entire closet and clothes that haven't fit you in years. This takes away time from your session.
On the morning of your session, do not have a fight with your significant other or put yourself in any other kind of stressful situation. This will carry into the session. Obviously, do not go out and party the night before, and get a good night's rest. Lastly, have confidence in your choice of photographer, and don't make it such a big deal that you're in your head instead of being in the moment. It's normal to be a little nervous, but if you put so much pressure on yourself, you will sabotage your session.
Greg Crowder
Los Angeles
The biggest mistake that actors make is not knowing what their casting is. An actor who wants to play Marlon Brando roles but looks like Andy Dick might have a tough go of it. What roles are you right for? What commercials should you be in? Young mom, young dad, Best Buy guy, detective, lawyer, businessman, college guy, professor, outdoors type, scruffy guy, quirky, preppy, sporty, blue-collar, etc. Call your agent and make sure he or she knows the photographer's work. Your agent must like the picture the agency is sending out. Make sure your reps are a big part of this process.
Keeping in mind your casting, start putting together the wardrobe that suits you best, color choice and style of clothing being the most important things to keep in mind. The digital, online world has taken over, so make smart color choices that are great for you and your skin and hair color. I ask people who shoot with me, "What do you want out of this session? What do you want out of your career as an actor?" Challenge yourself. You must come prepared and ready -- mentally, physically, emotionally -- and have everything ready for a great shoot. When you're able to hand all this over to a photographer you trust, you'll enjoy the process, and I guarantee you a great shoot.
Chris Macke
New York
In a perfect world, your photographer will walk you through everything you need to know to prepare for your photo shoot. Feel free to contact your photographer ahead of time with specific questions. My clients are usually amused at how much information I go over before their shoot days. I'll share some of my general tips on how to prepare for your photo shoot, but ultimately you should want your headshot to look similar to what you have seen in your photographer's portfolio and trust that your photographer knows how to get you there. Many photographers now have their portfolios online. I encourage my clients to look through mine ahead of time and bring in their favorites on the day of the shoot as examples of what they like.
Try to resist the urge to bring friends or parents to your shoot unless they're just coming to drop you off. There is nothing worse than an overbearing parent trying to coach you through your shoot. Let me do my job.
Get a good night's sleep before your shoot. Do not go out drinking the night before. Avoid doing anything drastic to your hair less than a couple weeks from your shoot date. You want to make sure you have time to fix it if your hairstyle doesn't come out the way you want it to. Make sure you have written documentation of everything that is supposed to be included in your shoot, either in the form of a Web page or a contract. There's nothing worse than finding out after the fact that you have to pay your photographer extra, inflated fees for retouching or to print the photos.
My biggest piece of advice would be to go through the photographer's portfolio and look closely at every image. Look for consistently good photos across all types of actors and not just a few pretty faces. Get clothing ideas from their work. In general, keep clothing options simple and comfortable. It's always best to get a few referrals from other actors who have shot with the photographer recently. That way you can show up to your shoot more confident and trusting of your photographer. Most importantly, relax, have fun, and enjoy your shoot. The photographs shown are samples of the photographers' work.

-- Reported by Sarah Kuhn