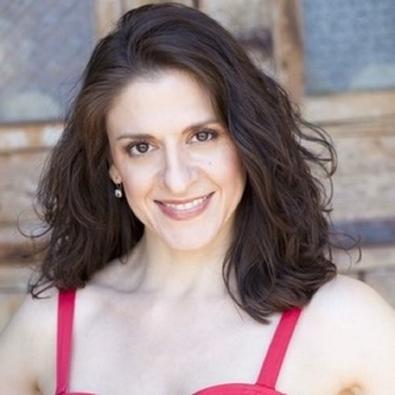 There's absolutely nothing wrong with shooting your own footage and adding it to your demo reel.
The only purpose of self-produced footage is to show casting you can play the role, not that you were booked on that "Criminal Minds" episode. We've shot thousands of scenes over the years and faking anyone out was never our goal. Shooting something that is completely professional may fool a few people, but for the most part, self-produced footage isn't fooling the professionals in the industry.
The goal should be to make it look as professionally produced as possible so casting only focuses on you, the actor. Amateur film production is distracting to professionals, like trying to listen to a singer while someone is playing the wrong chords on a guitar. The viewer stops listening to your lovely voice and starts cringing at the guitarist's mistakes.
Some of the production flaws may sound obvious, but a number of them go unnoticed by non-film graduates. So if you're going to shoot your own demo reel scene, here are three production errors you need to avoid.
1. Poor audio. This one is probably one of the greatest signs a scene is shot by a buddy who just bought a fancy new camera. The picture is great, lighting looks good, but the audio sounds like your scene was shot in the Batcave. With the cost of HD and 4K cameras going down, a really excellent camera is affordable to many. Unfortunately, most people focus on the image and don't invest any time and money into the sound. Many DSLRs these days have tiny, built-in mics that are good quality, but don't bode well for a scene in an echo-y living room or outside from 10 feet away. The solution? Rent a lavalier mic. Or better yet, if you've already invested $1500 in an HD camera, throw in another $200 for a boom.
2. Off-camera dialogue. We created the minilogue—20–30 seconds that are all about you. We also do two-person scenes, which is the typical back-and-forth. The hybrid—an actor on camera with a scene partner that talks either off-camera or in an over-the-shoulder shot—just doesn't cut it—especially when the scene partner isn't wearing a mic (see No. 1). This isn't a reel scene. This is an audition piece with a fancy background.
3. The 180 rule. There are lots of rules on film composition, but one really big one is the 180 rule. It can instantly differentiate whether an amateur or a professional shot the footage. In the interest of keeping it simple, I'll use the example of two people in a scene. Take your two actors, and draw an imaginary line (known as the "axis") connecting them. The camera should remain on one side of this axis, ensuring that Actor A is always frame-right of Actor B, and Actor B is always frame-left of Actor A. Unless you are intentionally trying to create a feeling of disorientation, stick to this rule for all your shots. It's a pretty basic concept, but you'd be surprised how many times new filmmakers miss this.
These three tips barely scratch the surface of quality, professional filmmaking, but they're a good place to start for the novice.
Like this advice? Check out more from our Backstage Experts!
Check out more demo reel advice here:
The views expressed in this article are solely that of the individual(s) providing them,
and do not necessarily reflect the opinions of Backstage or its staff.