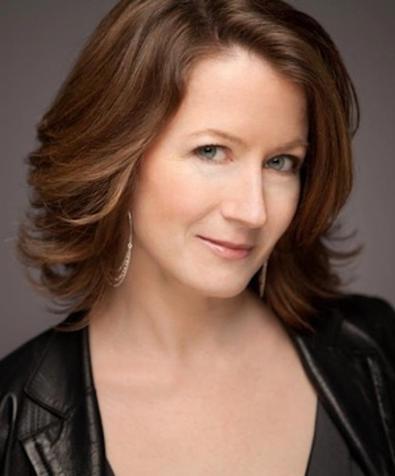 I once received a pitch email from a young actor that began like this:
Dear Lana,
I have been working on a few major projects like [Hit TV Series], and also been shortlisted to join [A-List Actor] in the upcoming film [Title of Film]. Please see a rough cut of my new reel attached.
This email was problematic for a few reasons. One, neither his reel nor his IMDb page made any mention of his appearance on said hit TV series—which I suppose could be explained if it were a recent episode that hadn't aired. But it was the second half of the sentence that threw his credibility out the window.
First of all, this actor had limited credits, so it surprised me that he could be shortlisted for a role in a major studio film.
Secondly, what the actor didn't know was that, when I received his email, I happened to be sitting next to the director of this tent-pole film, on set of another project he was directing. We had been discussing his feature, so I knew that even the lead actor's deal had not yet closed.
(It's possible names were in discussion for the supporting leads, but without knowing who the star was, how could anyone be shortlisted for what had to have been a minor role, based on this actor's résumé? The location casting director in charge of the smaller roles wouldn't even have been hired yet, with no A-lister attached to green light the production.)
Although it annoyed me, I forgot about his email until a similar experience—i.e. someone seeking employment with us whose résumé falsely listed a casting associate credit on a project that our office cast—made me realize this one was still stuck in my craw.
On a long and boring transatlantic flight, I searched my inbox for his message, and clicked on his IMDb page. More than seven months had gone by and still his hit series appearance was not listed in the show's credits, nor had the footage been added to his reel. This led me to suspect that he had worked as an extra, not as a principal, on the show (if at all).
On a whim, I shot him an email to ask him if his role on the series had been a speaking part, and in what way had he been shortlisted for the tent-pole film.
He responded that, yes, his role had been a speaking one, albeit small, but that the episode still hadn't aired (seemed weird after more than seven months, but whatever). Then he affirmed that he had been shortlisted for the second lead opposite the A-list star in the feature film.
Second lead?! I've been in business long enough to know that the studio could get almost anyone they wanted to play this role (and they did). This was a $100M+ budget film, directed and produced by a team with a history of blockbusters. Did he seriously want me to believe that he, at one point, had been in consideration for the supporting lead?
Skeptical, I wrote him back, "OK, but shortlisted in what way? Meaning you were submitted for the project by your agent/manager? You auditioned (for which CD?) and received a callback with producers? You were placed on avail for the role that [A-List Actor] is now playing?"
He replied that he had been submitted for it by his manager, and that "someone had told him he had been shortlisted."
Folks, being submitted for a role in no way signifies that you are on a shortlist. (And shame on his manager, if he led him to believe otherwise.) This kind of exaggeration does not fly with the pros, and only serves to irritate them.
Here are a two more mistruths that could cost you your reputation:
1. Listing a background credit on your résumé as if it were a principal role. Especially when auditioning for—or sending materials to—the casting director of that project, who knows she's never hired you. (By the way, this kind of stunt can unnecessarily eliminate you from consideration on a TV series, if they think you've already been on the show as a principal when you haven't.) Same goes for claiming you were a guest star, when your role was co-star: Big no-no.
However, do make sure that your materials are polished, up to date, and accurate, so that you don't miss out on opportunities suited to you. A manager recently asked me if I knew any talent she might be interested in for pilot season. I thought of forwarding the materials of an actor I knew who had recently relocated to Los Angeles. But after I saw the state of his headshots and demo reel, I decided to hold off. (I did inform the actor, though, and he is rectifying the situation.)
2. Listing skills on your résumé that you don't really have. I heard a story from a commercial director (that I cannot verify) that he once pushed an actor out of an airplane, after the actor—who had claimed in his audition that he knew how to skydive—chickened out during the shoot. (The actor deployed his parachute and landed safely, I'm told, but holy cow!)
On the other hand, do list skills that you actually have. Just recently, we were hiring talent with teleprompter and/or CPR experience for a training video. Those who failed to include those skills in their online casting profiles were not called in to audition.
Honesty is the best policy when it comes to your acting career. Give yourself the best chances by being straightforward, thorough, and professional, and no one will fault you for just starting out. We've all been there ourselves!
Like this advice? Check out more from our Backstage Experts!