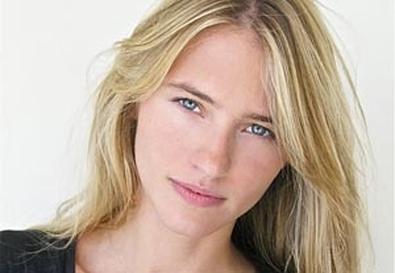 The Model Alliance, a new non-profit that was founded by supermodel Sara Ziff to organize and protect the rights of working fashion models, is continuing its quest to fight against child sexual abuse, sexual harassment, and the exposure of child models, ages 12-17, to cocaine and other drug usage in the industry.

The organization has partnered with the Actors' Equity Association and the American Guild of Musical Artists to provide a service called ModelReports, for Model Alliance members and their agencies to confidentially report abuse, harassment, discrimination, and drug use on the job.

"If a photographer, employed by a client or an ad agency, asks a model under the age of 17 to pose nude, or implies that future work depends upon it, that's not 'artistic,' it's a crime," Alan Gordon, executive director of AGMA, said in a statement. "If a photographer offers someone cocaine, that's not part of the 'creative process,' it's a crime. Our mission is to wipe out both criminal acts and all forms of harassment and abuse. Our goal is to assure that every model knows it's ok to say 'No!'."

ModelReports is available to Model Alliance members by email at ModelReports@aol.com or by phone. For details, visit ModelAlliance.org. The service is entirely confidential and voluntary.

Equity and AGMA are the labor unions that represent stage actors and ballet dancers, respectively. Both are members of the AFL-CIO, the largest federation of trade unions in the U.S. But unlike actors or dancers, models are considered independent contractors, and therefore antitrust laws prohibit them from forming a union.

"Fashion models today are treated with the same cavalier disrespect and suffer from the same sort of abuses to which dancers were subject before they unionized," Deborah Allton-Maher, a retired prima ballerina who is AGMA's lawyer and Associate Executive Director, said in a statement. "Until the day that fashion models are treated as the employees they are, and have the right to unionize and be protected by collective bargaining agreements with their employers, the Model Alliance and ModelReports will be available to assist, comfort, and protect them."

Read more about Sara Ziff and the Model Alliance on BackStage.com.