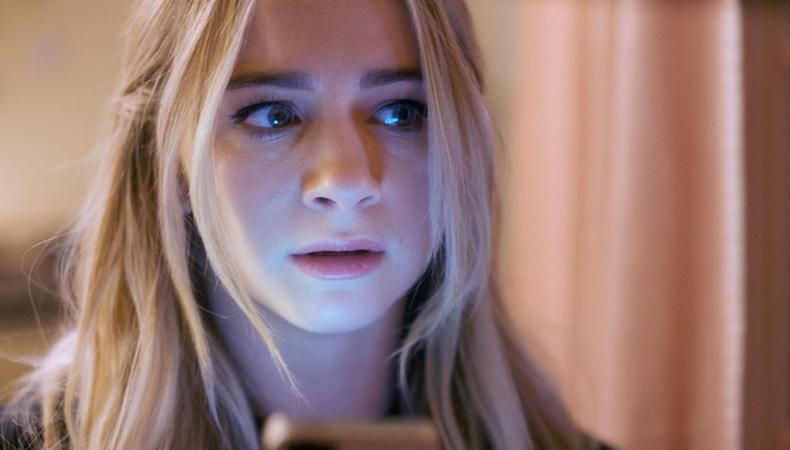 Actor and dancer Mollee Gray will be easily recognizable to fans of reality TV or Disney; she finished in the top eight contestants of "So You Think You Can Dance" Season 6 and she co-starred as Giggles alongside Ross Lynch in Disney Channel's "Teen Beach Movie." But she's continuing to make a name for herself outside of those two franchises, too. She starred in Lifetime's original "A Night to Regret" earlier this summer and has feature films "The Reliant" and "The Favorite" in the wings later this year. To discuss it all, the young triple-threat sat down with Backstage for an exclusive Office Hours session, where she fielded questions on getting noticed in the industry, dealing with audition jitters, and more. Get up to speed with the highlights below, and make sure you check out the full exchange on our online forums!
Breaking into the industry is difficult at any age.
If you're not exactly where you want to be right now in your acting career, don't worry too much—it's incredibly difficult to get your start in the entertainment industry, whether you're 12 or 60. When a younger Backstage member asked her about getting started as a child actor, Gray advised working hard: "Continue taking acting classes and training as hard as you can until the right role and network come along!"
Taking background roles on film sets is a great way to get started.
"Any exposure in front of producers and directors is great!" Gray enthused, when asked about doing background work. "Also, time being on set is very valuable." She outlined this time as potential to observe and learn about what really happens behind-the-scenes as a working actor and to determine whether you're cut out for the industry. It's also incredibly important to show up with the right attitude towards the work, which means being in-tune to your surroundings and grateful for the opportunity to be on the set. Gray explained that most background actors she comes into contact with "are talking or on their phones. When the director wants to give them direction, their focus is not completely in check. So my advice to stand out is [to] stay alert, respectful, and ALWAYS thank the crew for a great day! They will definitely remember you!!"
The actors that really stand out are the ones who trust themselves.
Gray had some more advice for aspiring actors who want to stand out beyond just playing background and extra roles. What has impressed her most when working with other actors, she said, was "their confidence in their choices." If someone doesn't have the confidence to stand firm in making a bold choice, they won't hold their audience's attention for very long. But Gray says an actor leaves a positive impression "if that person is making eye contact and really making you believe what [they're] saying, no matter how they are saying it, you see their confidence and attachment [to] their story…. Just completely trust yourself and your character."
Pre-audition jitters are normal, even if you've done it a million times before.
"I will say I still get pre-audition jitters," Gray disclosed when asked about how to deal with nerves going into the audition room. However, she learned to take this and net a positive experience out of that feeling, turning these nerves into excitement and using that as energy to fuel her character. She also stressed the importance of preparation, saying that the more off-book she is before entering the room, the less nervous she feels when it comes time to audition. Having a good luck routine before you walk in was another tip she offered. "I sit in my car and have a third person pep talk to myself, basically letting myself know I can do it and not to book the 'role' but to book the 'room.' " By booking the room, Gray means that even if the team doesn't think she's right for that part at that moment, she'll have impressed them so much that they'll keep her in mind for future roles.
Ready to get to work? Check out Backstage's TV audition listings!