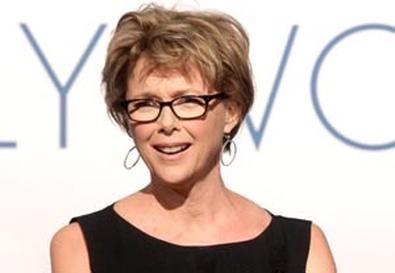 As far as moms go, mine has a pretty great sense of humor and—apart from an annoying disinclination to like any film that does not end happily—good taste in movies overall. But there is one class of movies, which I refer to as "parent comedies," where our tastes diverge. These are movies that parents everywhere find gut-bustingly funny while perhaps coaxing a minor chuckle or two from their children. "Father of the Bride" with Steve Martin, "Home for the Holidays" with Holly Hunter, "Meet the Parents" … you get the picture. They're about families, all the main characters are over 30, and they are largely devoid of jokes about sex (erectile dysfunction excepted) or drugs (Viagra excepted).
So whereas my mom hates "Napoleon Dynamite," "Austin Powers," and every Will Ferrell movie ever, I don't think I've ever seen her laugh harder than during the scene in "Mrs. Doubtfire" when Robin Williams throws an apple at Pierce Brosnan's head and attributes it to a "run-by fruiting." Were you doubled over with laughter during that scene? If so, you probably have kids who can vote.
Well, this week moms everywhere are in luck, because a textbook parent comedy is in the pipeline. "The Look of Love" stars Annette Bening as a woman who falls for a man who bears a striking resemblance to her dead husband. Fellow cast members include Robin Williams and Ed Harris. One thing does give me pause: Diane Keaton—who has starred in more mom-beloved comedies than anyone in history—was originally attached to play the lead. Why did she back out? Her involvement would have catapulted this film into the parent-comedy stratosphere. With Keaton and Williams, this thing would have been a hotter ticket than the Eagles performing on Leno. Bening might be too edgy. We'll see. Monika Mikkelsen and Heidi Levitt are casting ahead of an April start in Los Angeles.
Another comedy set to begin shooting next month, "Identity Thief," sounds hilarious—which means my mom will probably hate it. It stars Jason Bateman, he of "Arrested Development" fame (Mom verbatim, circa 2005: "Why is this funny to you?"), as a man who has his identity stolen by a woman and must deal with the difficulties that result. The titular thief is played by Melissa McCarthy, who was recently robbed of an Oscar for her performance in "Bridesmaids" (a movie I don't even want to know my mom's opinion on). Even with the plot specifics being scarce, it's easy to imagine this being great.
Maybe I can convince my mom to see it with me if I tell her Diane Keaton makes a cameo.