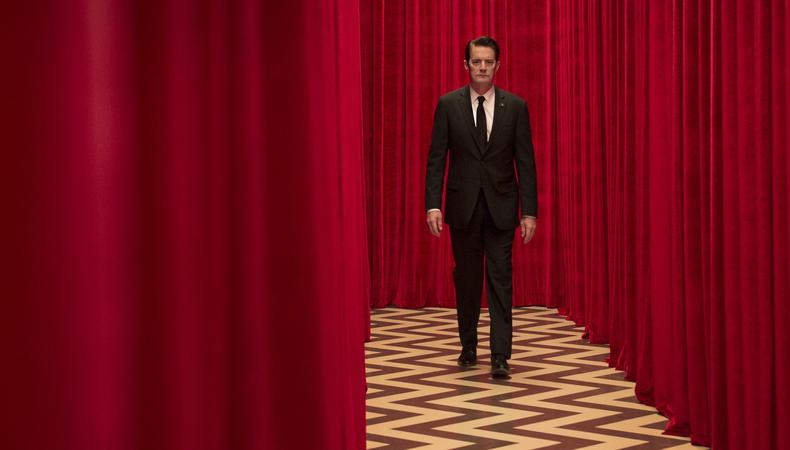 New York is the city that never sleeps, and with so many events and activities each week across all five boroughs, it can be hard to know what's actually worthwhile. Here are the events New York City actors should have on their radars this week.
"Twin Peaks" is coming to the Museum of Modern Art.
Finally, "Twin Peaks" will be treated as the piece of art it is. Beginning Jan. 5, MoMA will screen "Twin Peaks: The Return" in its entirety, over the course of three days. The screening will be part of the museum's annual finest films of the year series, a classification that "Twin Peaks" manages to subvert because, according to MoMA curator Rajendra Roy, " 'Twin Peaks' is simply unclassifiable." (Free)
John Lithgow will tell you stories on Broadway.
It's a new year, which means new Broadway openings. The first Great White Way installment of 2018, "John Lithgow Stories By Heart," takes its first official bow at Roundabout's American Airlines Theatre on Jan. 11. The one-man show, written by Emmy and Tony winner Lithgow, is described as "an utterly unique event with equal measures of humor and heart." (Tickets start at $39)
"Soaring Wings" makes it New York City debut.
China Arts and Entertainment Group will present the world premiere production of "Soaring Wings," a new dance drama by the Shanghai Dance Theatre about the interdependence between human beings and nature. Running at Lincoln Center's David H. Koch Theater Jan. 5–7, the piece is written by Luo Huaizhen, composed by Guo Sida, and is both directed and choreographed by Tong Ruirui. (Tickets: $22)
Under the Radar is back with more innovative theater.
The Public Theater's Under the Radar festival returns for its 14th year beginning Jan. 4, with an array of more than 26 theatrical works from around the world. Ongoing through Jan. 12 at five venues across NYC, the festival will also hold panel discussions as well as a number of post-show talkbacks with featured artists. (Tickets start at $25)
Join the conversation around harassment.
Join singer-actor Joanna Carpenter at Tribeca's Town Stages on Jan. 4 for an evening entitled "A First View," featuring a still-untitled short film about sexual harassment. The film, produced and directed by Carpenter, is "aimed at furthering the discussion around harassment and assault in today's climate" and will be followed by a Q&A. (Tickets: $20)
Check out Backstage's NYC audition listings!