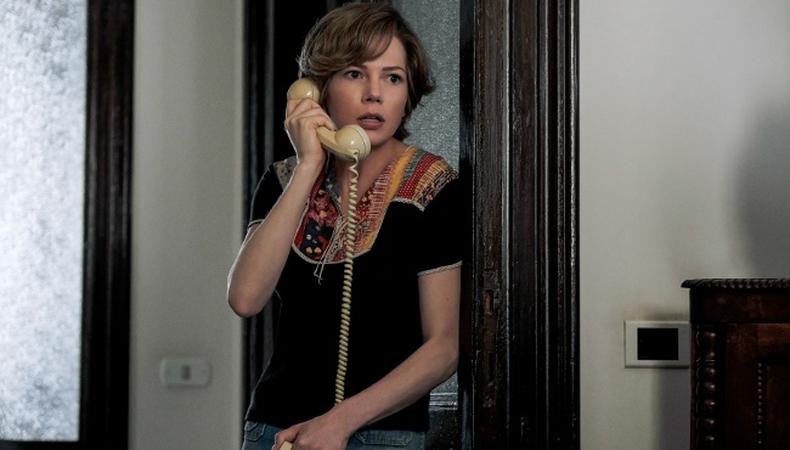 What began as a quiet awards contender slated to premiere at this year's AFI Fest, Ridley Scott's "All the Money in the World" piqued new interest following bombshell sexual assault allegations against star Kevin Spacey. In an unprecedented move, the director recast the role of J. Paul Getty with Oscar winner Christopher Plummer (he claims the actor was his first choice to begin with) and scheduled reshoots a month before the film's December 25 release.
"It's been a roller coaster," says the film's screenwriter, David Scarpa. "Once it seemed like we were going to make it happen, it gave us a creative opportunity. It's a very novel experience to get to shoot the same thing twice with completely different actors."
READ: Why Ridley Scott Skips Auditions and Rehearsals
Though this Sony Pictures release has already had its share of drama offscreen, it was Scarpa's job to bring it on. The screenwriter had long been looking for a story about power and money, and when he came across the true-life kidnapping of John Paul Getty III and his rich grandfather's refusal to pay his ransom, he knew he'd found it. Typically the drama from a film surrounding a kidnapping comes from not having the money to meet the ransom, but Getty turns that on its head. "The problem was easy to solve," Scarpa says, "but the richest man in the world at the time, because of a Shakespearean attachment to money, wasn't able to let it go. That struck me as a fascinating jumping-off point."
"All the Money in the World" comes nine years after Scarpa's previous credit, the 2008 remake of "The Day the Earth Stood Still," and following this, he will collaborate with Scott again on "The Cartel"—plus, he's penned the script for "Cleopatra," which purportedly has Angelina Jolie eyed to star and Denis Villeneuve attached to direct. As for the filmmaker's sudden wave of work, he says "it took a hell of a long time to get [here]. It doesn't happen at the pace you necessarily want it to happen, and you just have to soldier on and keep a face."
His latest also stars Michelle Williams as Gail Harris, the mother of the kidnapped boy, and Mark Wahlberg as Fletcher Chase, J. Paul Getty's business manager and a former CIA operative who assists Gail in setting her son free. To play these real-life people, the actors did extensive research and reading, and watched many difficult-to-obtain old films. "You find the externals of the character, the way they talk and behave," Scarpa says, "and from that you form a thesis of who this person was, why they were unique and what their story was."
For Scarpa, being on set is his favorite part of the job. He excitedly recalls witnessing Williams at work as if he were watching a staged play unfold. It helps, too, that being on set means his job is done. "It's like you're watching the movie," Scarpa says. "You're watching it come to life. That's unquestionably the best thing about being on set." (Unfortunately, Scarpa was unable to be on set for Plummer's reshoots due to his work for "The Cartel"—"We're on two parallel deadlines," he says.)
For a film that was already working on a tight schedule and budget, it's a miracle "All the Money in the World" has been salvaged the way it has, and it's in large part due to Scott. Scarpa recalls the director making the process easy from the start. He liked the script right away, had only minor changes, and they jumped right into a fast-paced schedule; production began in May and concluded in August. Tight turnaround across the board, though, meant there was no margin for error; and yet, Scott's reshoots came through at the 11th hour. "It's pretty remarkable Ridley was able to decide he was going to reshoot this," Scarpa says. "I think he is one of the few people who would attempt such a thing."
Want to work in film? Check out Backstage's film audition listings!