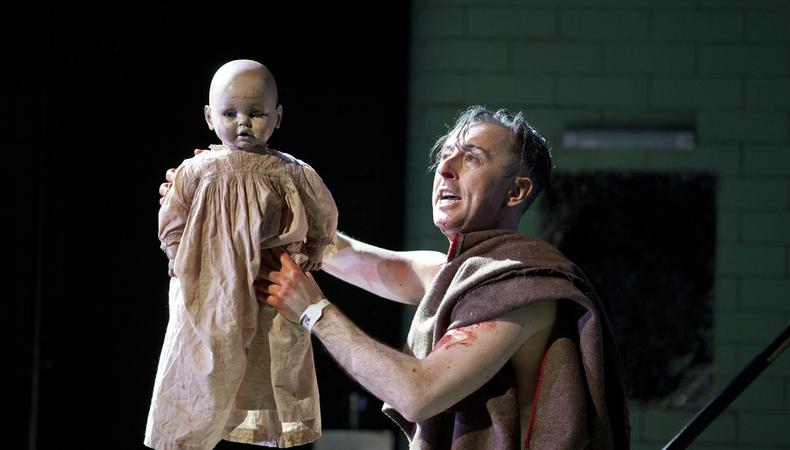 Acting is as much about mastering your craft as it is about the mistakes you make along the way. And, if you've ever had to deliver one, you know that monologues are rife with opportunity for error. That's OK! But to make sure you don't continually tread the same mistakes repeatedly (nothing productive about that) heed this advice below.
You chose a well-known "star" monologue.
"You'll be compared to that star and you won't win. (Examples include Matt Damon in 'Good Will Hunting' or Angelina Jolie in 'Girl Interrupted.') Just don't go there; you are not Matt Damon or Angelina Jolie. Find a likeable character and do the monologue your way." —Gwyn Gilliss, marketing coach and Backstage Expert
You didn't know the material well enough.
"Nerves on audition day are par for the course so be sure that you're fully prepared and that the monologue is so much a part of you that you could improvise the whole thing, if need be. Just found out about the audition and your monologue isn't entirely polished? Better to wait for the next opportunity. You don't want the casting director's first impression to be you going up on your lines." —Lana Veenker, casting director and Backstage Expert
You went way over time.
"Choose a short piece. If they ask for a two-minute monologue, choose one that takes less than 90 seconds, even strewn with self-indulgent pauses. Most auditors make up their minds in the first 30 seconds—why worry about going over?" —Jackie Apodaca, associate professor and head of performance at Southern Oregon University and Backstage Expert
You ended on a lull.
"The ending is the last thing they see of you. It is what they will remember most. Always add one more beat at the end after you finish talking.
"And surprise them on the end. I even suggest something that sounds like a cheap trick but it actually pushes some amazing buttons. On the last line, just do the exact opposite of whatever you were just doing. So if you were screaming, whisper. If you were intense, go catatonic." —Cathryn Hartt, Backstage Expert
You chose a stagnant piece.
"Monologues need to be rich and full of life. Even if the piece is about death. They need to go somewhere and they have to have moments. What else can offer you all of this but a tight one-minute performance piece? In a very measurable and concise space, you can do all the work necessary to execute brilliance. And, because it's so compact you can really focus your attention on finding and filling those moments and executing an effective arc." —Clay Banks, acting coach and Backstage Expert
Looking for a monologue? We have everything you need right here!